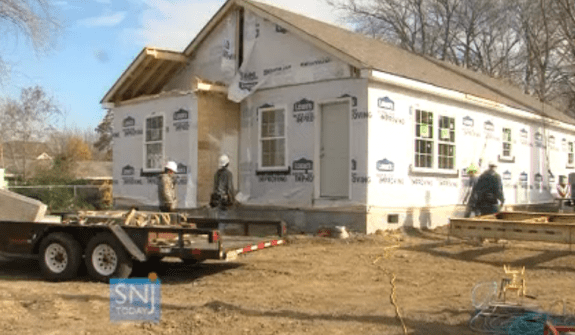 Habitat for Humanity unveiled a plan for rehabbing and/or replacing factory-built homes in the West Boca Watergate Estates manufactured home community (MHC) in Palm Beach County, Fla. In outlining their presentation to residents to work together, Habitat's Mike Campbell and Ana Neira said a text change in county regulations now allow repairs to dilapidated manufactured homes. The goal is to help renters purchase refurbished MH or new modular homes, according to what sun-sentinel tells MHProNews.
To qualify a family of four cannot earn more than $40,000 annually, said Campbell, noting he also hopes to help elderly residents who are living in dangerous conditions. Lowe's has donated paint, but if windows need replacement there is a fee, although homeowners will be given time to pay for them.
As she began handing out surveys, Neira said, "We want to build community and home ownership and we (will) work with you to transform this neighborhood."
Campbell added there will be meetings for homeowner orientations and to identify properties that need work. ##
(Photo credit: snjtoday–Habitat for Humanity build)

Article submitted by Matthew J Silver to Daily Business News-MHProNews.