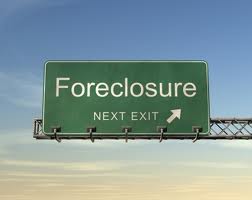 According to a report Monday from the El Paso County Public Trustee's Office in Colorado Springs, Colorado foreclosure activity dropped to a 14-year low in 2015, as 1,470 foreclosure notices went out to area property owners, the fewest since 1,165 went out in 2001. MHProNews has learned from nationalmortgagenews that last year's foreclosure rate dropped 19.5 percent from 2014. Foreclosure notices peaked at 5,288 in 2009.
Other Front Range counties (the north-south urban corridor containing the most populous cities of the state) have witnessed even further drops in the foreclosure rate. The healthier economy and rising values in the single-family housing market have led to a combined 32 percent reduction in foreclosure activity for 2015 in the nine-county area. The reason is home values have risen more in Denver and northern Colorado than in Colorado Springs, which reduces foreclosures because homeowners who encounter financial problems can sell their homes for more money and thereby avoid possibly losing their home.
As MHPronews reported June 17, 2011, in May Colorado ranked number ten in having the highest number of foreclosures for all the states.
Meanwhile, at the other end of the country, in Franklin County (Columbus), Ohio, foreclosure activity continued to drop, falling from 5,460 foreclosure suits in 2014 to 3,803 in 2015. Foreclosure filings peaked at 9,547 in 2009. Prior to the housing crisis, in 2001 Franklin County notched 5,044 foreclosures.
As MHProNews reported May 10, 2011, the three largest cities in Ohio—Cincinnati, Cleveland and Columbus– accounted for 45,000 foreclosures in the two years since 2009. A report from National People's Action says nearly one in every ten homes in the state received a foreclosure notice since 2007, creating a loss in home values of $1.6 billion. ##
(Image credit: condometropolis)

Article submitted by Matthew J. Silver to Daily Business News-MHProNews.