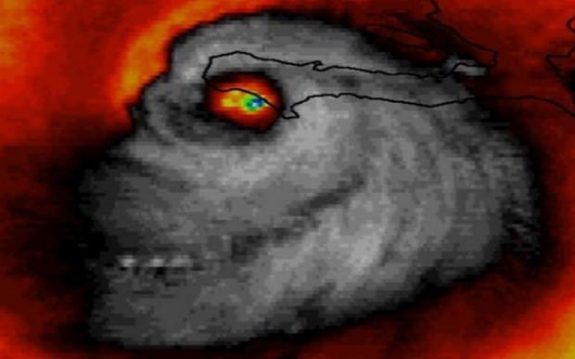 In the wake of Hurricane Matthew, Brevard County and its residents saw the complete gamut of damage – and emotions. In a twist from what the public expects – but what a number of manufactured housing professionals know about MH and windstorms – the manufactured home  and its owners in this story have a happy ending.
"This was a gift from God," said Laurie Becker, 61.
Laurie and her husband David, 76, returned to their Cape Canaveral manufactured home community on Saturday and were amazed how they found their home.
Aside from a mangled ball of metal in their front yard, some dents, torn screening and debris against the rear of their manufactured home, it was as they left it – safe and sound, including their satellite dishes being intact.
"If that don't put you on your knees, I don't know what will," said David Becker.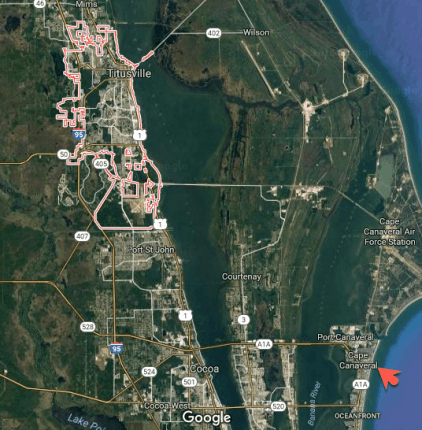 Across the famous A1A Highway to the west in Titusville, residents of the six-story Bay Towers apartment complex weren't as lucky.
"This is all I have," said Robin Guillory, a resident at the complex after walking out of Bay Towers in a bathrobe and t-shirt with a pillow and a bag of food.
One hundred and thirty families, including Guillory, were displaced when the city declared Bay Towers too storm damaged for habitation and condemned it.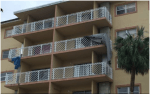 Bay Towers property manager Tammy Pepper wasn't sure what residents would be able to do. She hasn't been able to secure government or social services aid for renters, and now county shelters have closed.
"I'm trying my best," Pepper told The Orlando Sentinel.
A boil-water notice will stay in effect for beach residents for another couple days, until bacteriological testing is complete, according to Brevard County spokesman Don Walker. ##
(Editors Note: You'll find Daily Business News pre-storm coverage of Hurricane Matthew here.)
(Image credits are as shown above.)

Submitted by RC Williams to the Daily Business News for MHProNews.