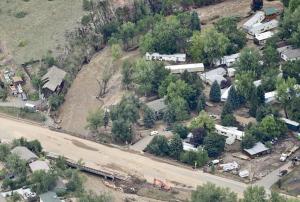 "Lyons does not want a mobile home park (sic)," said Carrie Davis-Gonzales, resident of the Foothills Manufactured Home Community in Lyons, CO.
"I think it is because of the illusion that mobile homes decrease property value stigma. But when I moved here 20 years ago, it seemed like there were as many trailer parks (sic) as anything"
According to the Daily Camera, community owner John Baranway opted for a buyout from the town three years after historic floods damaged much of the town of Lyons and destroyed both the Foothills and Riverbed manufactured home communities.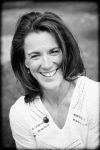 "This buyout program was completely voluntary. The owner of the property was the one who pursued this," said Lyons Mayor Connie Sullivan. "The town has just offered him the option for the buyout and that's what he chose."
Based on the buyout of the 1.5-acre creek-front property by Lyons, the land cannot be used for another manufactured home community, or any form of lower income housing. All buyouts must be "returned to the land" and use of it will be determined by a public opinion decision.
"We will use a public planning process to determine how it will be used going forward," Sullivan said. "A buyout has to be returned to nature, so the land could be used for parks or flood mitigation."
The loss of both manufactured home communities has raised concerns that the buyout represents a loss of affordable housing.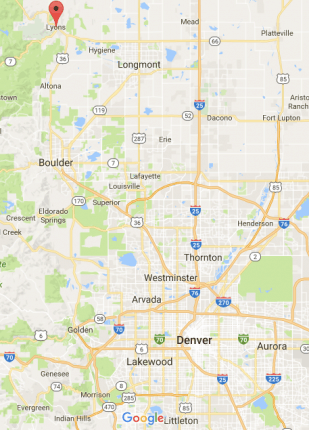 Voters in Lyons have rejected a ballot measure that would have allowed for affordable housing to be built. The Daily Business News  has previously covered the challenges for the residents of Lyons. Matthew Silver's report covered the issues around a failed measure for a 66-unit affordable housing project on six acres of public land in downtown Lyons.  The upshot was that most of the former residents of the manufactured home communities, some of whom had generations of roots there, had to move elsewhere.
"We're not going to tell them, 'You're not coming back,'" said Emily Dusel, co-director of the Lyons Emergency Assistance Fund. "But we are telling them to look at the best lifestyle choice for you and your family at this point."
Post-flood, Gonzales and her partner are the only remaining residents at Foothills. Once the sale goes through, she told the Daily Camera that they will have 90 days to relocate.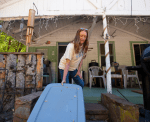 "It's a little hurtful that they are going to be tearing down a perfectly good home," Gonzalez says.
John Baranway told the Daily Camera that he has three properties lined up as possible sites of a small, new manufactured home community. Even so, Gonzales doesn't hold out much hope with recent efforts to build low income housing being shot down.
"Rent has gone up so much in Lyons it seems like we are going to have to move out of state," said Gonzalez. ##
(Image credits are as shown.)

Submitted by RC Williams to the Daily Business News for MHProNews.