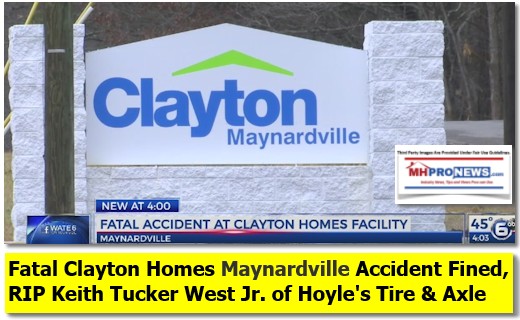 Last February, a North Carolina truck drive died at Clayton Homes Maynardville plant.  The state and local media said little, pending the state's investigation.
The initial Daily Business News report, is linked here.
Tragic Clayton Death Sparks Investigation, Background Others Missed
That state investigation is now complete, and here is what the findings are.
"A North Carolina mobile home parts seller has been fined $2,000 by the state following the death of one of its drivers in February while making a delivery in Maynardville," per WBIR 10 News.
The Tennessee State Department of Labor and Workforce Development imposed the fine against Hoyle's Tire & Axle of Henderson, N.C. Hoyle's has paid the fine, according to records.
State authorities found that Hoyle's had "failed to ensure employees are protected from falling material when unsecuring a load," records state.
Clayton's plant was not fined in connection with the fatality.
RIP Keith Tucker West, Jr.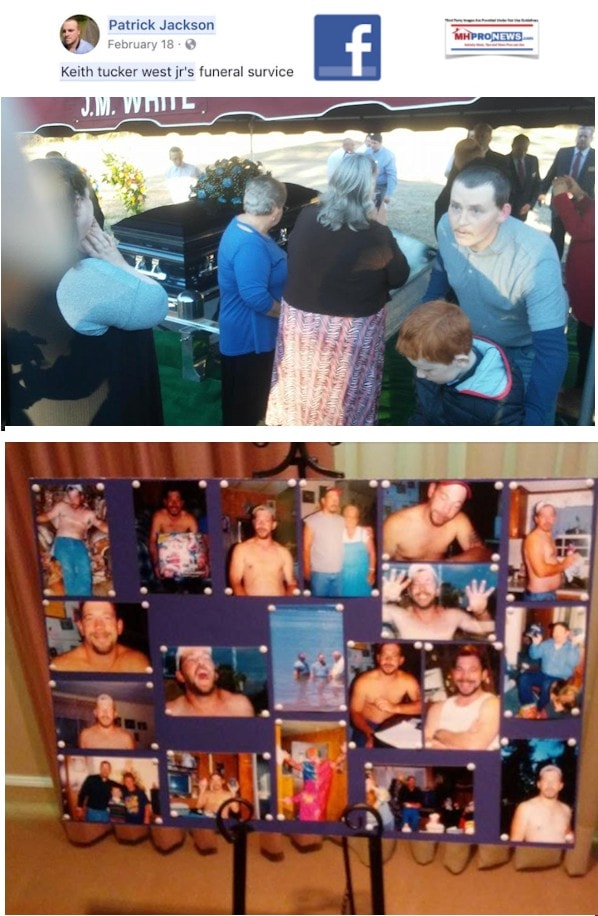 Hoyle's truck driver was Keith Tucker West, Jr. 43.  West was "struck and killed by falling axles after stopping to make a delivery Feb. 12 at a Clayton Homes manufacturing plant on Raccoon Valley Road," according to WBIR. "The axles fell on West and crushed him as he was loosening straps on axle bundles."
During the unloading process at Clayton's Maynardville production center, it was the truck driver's job to unstrap the load. Once the fasteners and straps were removed, records state, it was up to a forklift operator at Clayton Homes to remove the idler axes coming into the plant.
"While in the process of unstrapping the load, a bundle of idler axles fell from the top tier of the trailer and struck Mr. West from above," the Tennessee investigative summary states.
Hoyle's, the Tennessee State Department of Labor and Workforce Development found, should "develop written procedures for safely unloading/unstrapping cargo and subsequently train all potentially exposed employees on the procedures."
The West funeral photos are from Facebook, from his grieving friend Patrick Jackson.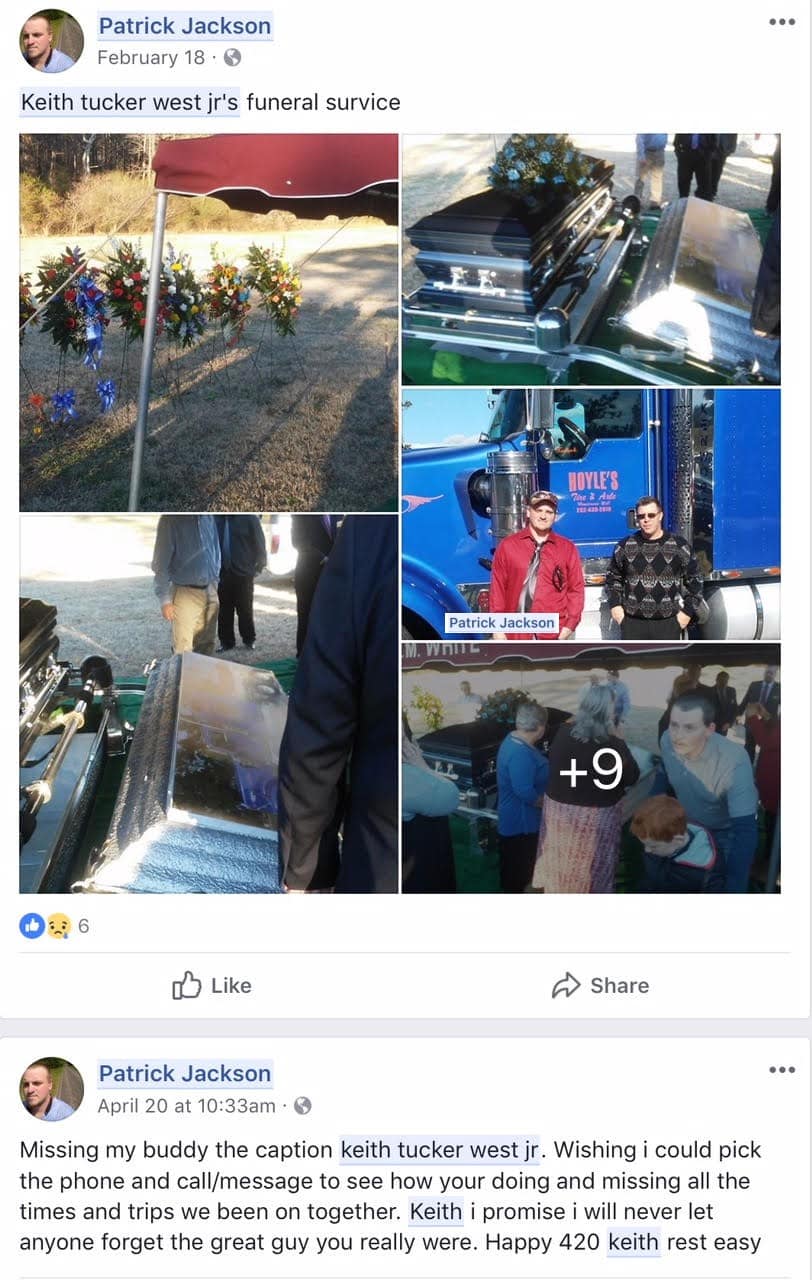 Keith Tucker West, Jr, rest in peace.
MHProNews extends its sincere condolences to all of those touched by this tragic loss. ## (News, obituary, and passages.)
(Third party images and citations are provided under fair use guidelines.)

Submitted by Soheyla Kovach to the Daily Business News for MHProNews.com.
Soheyla is a managing member of LifeStyle Factory Homes, LLC, the parent company to MHProNews, and MHLivingNews.com.