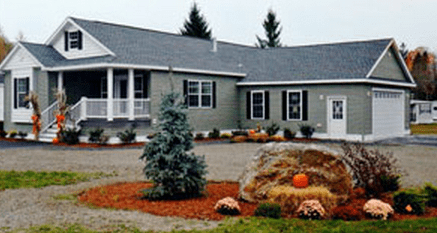 Updating a story MHProNews posted on Aug. 22, 2015 regarding plans by the owners of Hillcrest Estates manufactured home community (MHC) to upgrade the community and add up to 70 new MH over the next ten years, the Portsmouth, New Hampshire Planning Board approved a conditional use permit for a wetlands protection plan. The wetlands did not exist when the community was first built in rhe 1950s. Attorney Bernie Pelech, representing the owners, said 70 percent of the community is in a wetland buffer, and each time an MH is replaced, a conditional use permit has to be granted by the board.
The addition of the new MH will increase the amount of impervious surfaces by 31,000 square feet. Impervious surfaces, such as asphalt and roofs, do not allow water to pass through them, according to seacoastonline. However, owner Hillcrest at Portsmouth LLC will be adding 47,000 square feet of tree plantings, 11,959 square feet of shrub plantings and roughly 31,000 square feet of rain gardens, nearly three times the amount of impervious surfaces being added.
The board unanimously approved the wetlands protection plan for the 213-home site community. ##
(Photo credit: salemmanufacturedhomes-Hillcrest Estates MHC)

Article submitted by Matthew J. Silver to Daily Business News-MHProNews.