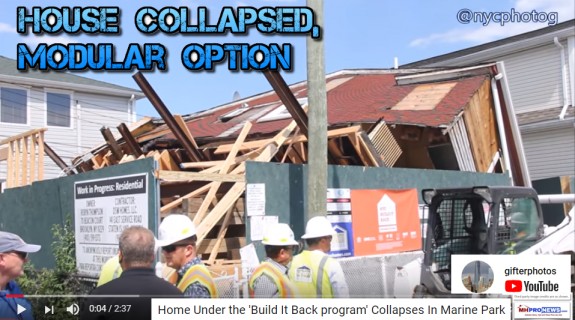 The New York Times, and others like the Sarasota Herald Tribune carried a recent news story about using modular construction in NYC's "Build It Back" program.  The story provided an opportunity to highlight the pros and cons of off-site construction in a storm surge prone zone.
"We are excited to see NYC embrace modular construction for this much needed rebuilding effort.  Those in the industry have long known that modular homes are higher quality and more durable than site built homes," Tom Hardiman, Executive Director of the Modular Building Institute (MBI) told MHProNews.  
Hardiman's comments were made in the context of his broader media commentary on what's taking place in metro New York City.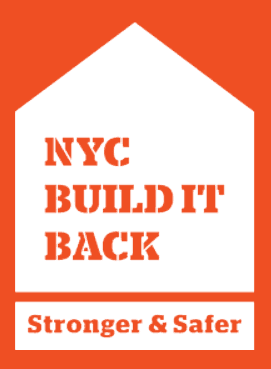 That sort of superior building system dialogue may strike skeptical outsiders as 'just industry talk.'  But the video below of a conventional house that was constructed under New York City's "Build it Back" program highlights some differences that favor modular building.
The first video is about a conventionally built house under the Build it Back program that collapsed.
Among those interviewed in this first video are the neighbors, who noted in their own words that the building materials used in the conventional house were not adequate for the rebuilding task.
The next video features an interview with Lisa Palma McSherry, whose whom was badly damaged and eventually rebuilt, and later raised under the NYC Build it Back program.
Near the end of the video below she sums up her experiences by saying, "Every day has been a fight."
McSherry walks through that fight to rebuild her damaged conventional home. Compare this to the modular home photos, further below, installed under this same program.
This third video, by an MBI member, visually demonstrates in a generic way the modular building process. While the process would be somewhat different under the Build it Back guidelines, the basic concepts are the same.
The NYTimes reported that, — "Nancy Fisher's replacement home arrived on a truck. In four big pieces."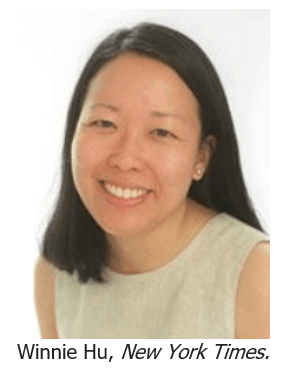 "Each one was lifted by crane and set atop concrete pillars in Midland Beach, a neighborhood on Staten Island that was swamped by Hurricane Sandy. Then the pieces were strapped and bolted together like giant toy blocks and utility lines were connected to make an elevated Cape Cod-style house," said Winnie Hu, for the NYTimes.
"Inside, the rooms were larger than she [Fisher] expected," wrote Hu, "with gleaming hardwood floors, freshly painted walls and wide open views beyond the neighborhood to the One World Trade Center skyscraper in Lower Manhattan."
It has taken five years after Superstorm Sandy struck the region, but New York City began turning to modular homes as a faster and lower cost option to onsite construction. "The replacement houses are part of the city's controversial $2.2 billion Hurricane Sandy rebuilding program for homeowners, which is funded through federal aid," per Hu.
Only 189 out of a total of 500 houses that will be rebuilt through the program are completed so far this month.
City Councilman Mark Treyger, a Democrat said, "Yes, progress has been made but it should not be celebrated because we have a long way to go." Treyger, wants the city to reopen the program to more applicants.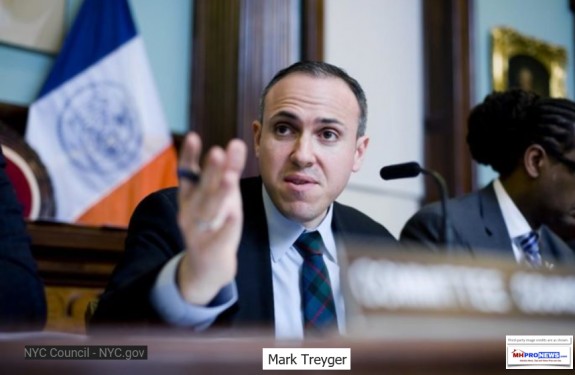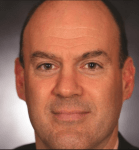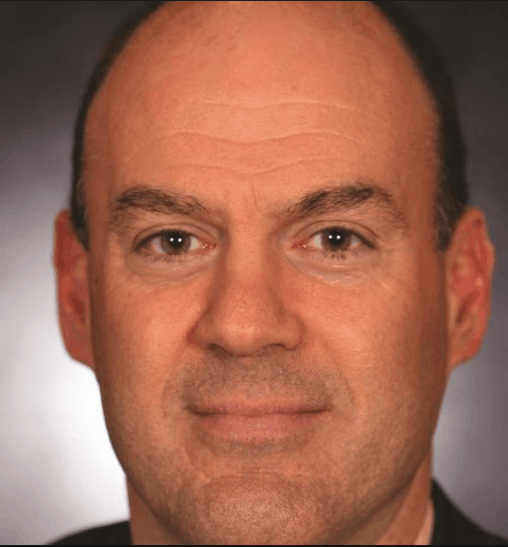 The Herald Tribune stated that, "City officials said that more than 20,000 people initially registered for Build It Back, most of whom lived in Queens, Brooklyn and Staten Island. Of those, about half never finished the application process and program workers were later dispatched to reach out to them. In 2015, they contacted 4,000 homeowners, 599 of whom returned to the program."
While noting power lines or other challenges may not allow for a modular to be the solution in every case, nevertheless "Across the country, homeowners have increasingly turned to modular units to rebuild after a disaster," said Hardiman.
"Modular homes are more durable than traditional homes," Hardiman said per Hu, "because the individual units, when stacked together, reinforce one another with, say, two layers of interior walls instead of one."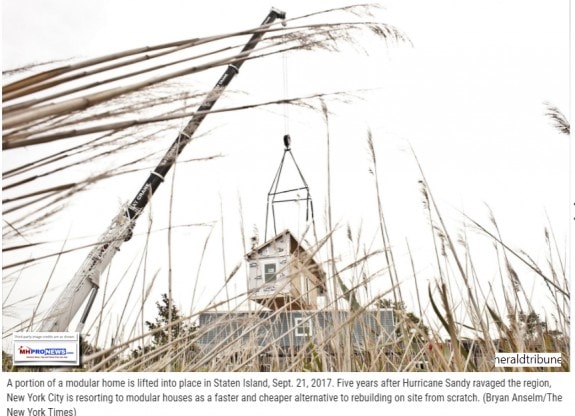 Hu walks through some modular history.
"Modular units have existed, in one form or another, for more than a century, and include early kit homes sold by Sears, Roebuck and Co. and ready-made homes for World War I munitions workers in Nitro, West Virginia," according to the Herald Tribune.
"Today, modular units are increasingly sought for large-scale housing, ranging from Marriott hotels to apartments for Google employees," noted Hu.
In New York City, "modular homes are expected to improve the rebuilding process," Hu stated, according to Lou Mendes, chief operating officer of the Mayor's Office of Housing Recovery Operations.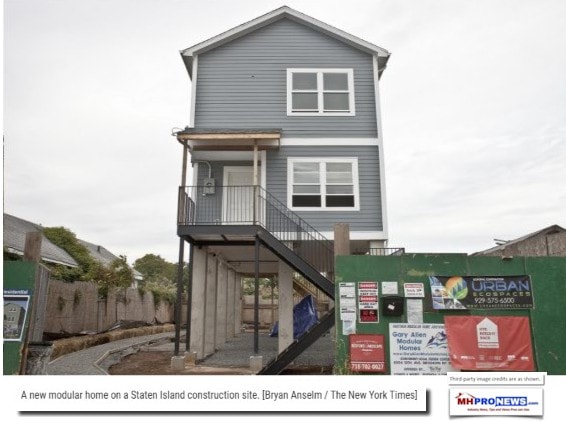 Previously, "there have been delays because the extent of damage to an existing house was not known until it was already elevated, requiring major structural repairs to be made in the air," the NY Times reported.
Modular homes eliminate such surprises, as factory built home industry professionals know.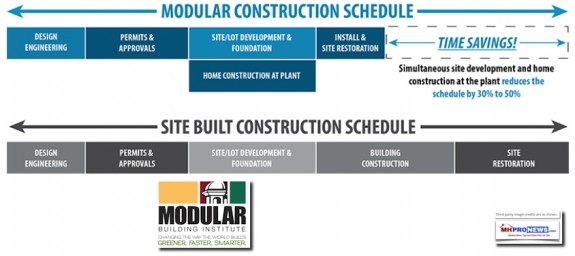 They are also time saving, because they are based on designs that allow the foundation and the home to be built at the same time, vs. sequentially.  Instead of the long, long build times, Mendes said he aims to have a homeowner in a modular home in four to six months.
It's avoiding the "Every day has been a fight," that off-site building with modular, prefab and manufactured homes offers the public, as veteran industry professionals know. ## (News, analysis, commentary.)
(Image credits are as shown above, and when provided by third parties, are shared under fair use guidelines.)

Submitted by Soheyla Kovach to the Daily Business News on MHProNews.com.