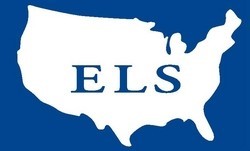 Equity Lifestyle Properties, Inc. (NYSE:ELS) issued an update on its first quarter earnings guidance on February 24.  American Banking News tells MHProNews that ELS provided earnings per share guidance of $0.78-0.84 for the period, compared to the Thomson Reuters consensus earnings per share estimate of $0.76. ELS also updated its FY15 guidance to $2.91-3.01 EPS.
Shares of ELS opened at 53.60 on Wednesday, February 25.  The company has a one year low of $38.32 and a one year high of $56.94. The stock's 50-day moving average is $54.97 and its 200-day moving average is $48.8. The company has a market cap of $4.496 billion and a price-to-earnings ratio of 38.83.
ELS last posted its quarterly earnings results on Monday, January 26th. The company reported $0.66 EPS for the quarter, beating the Thomson Reuters consensus estimate of $0.65 by $0.01. The company had revenue of $190.30 million for the quarter, compared to the consensus estimate of $189.83 million. During the same quarter in the prior year, the company posted $0.62 earnings per share. The company's quarterly revenue was up 5.7% on a year-over-year basis. Analysts expect that ELS will post $2.88 EPS for the current fiscal year.
Several analysts have recently commented on the stock. Analysts at Citigroup Inc. reiterated a hold rating and set a $52.50 price target (up previously from $48.00) on shares of Equity Lifestyle Properties in a research note on Wednesday, February 18th. On a related note, analysts at Cantor Fitzgerald reiterated a hold rating and set a $47.50 price target on shares of Equity Lifestyle Properties in a research note on Tuesday, January 27th. Three investment analysts have rated the stock with a hold rating and two have issued a buy rating to the company. The company currently has an average rating of Hold and an average target price of $48.00.
ELS is a real estate investment trust (REIT). The Company is a fully integrated owner and operator of lifestyle-oriented properties. The company has two segments, which include Property Operations and Home Sales and Rental Operations segments. ##
(Graphic Credit: Equity Lifestyle Properties)
Article submitted by Sandra Lane to – Daily Business News – MHProNews.