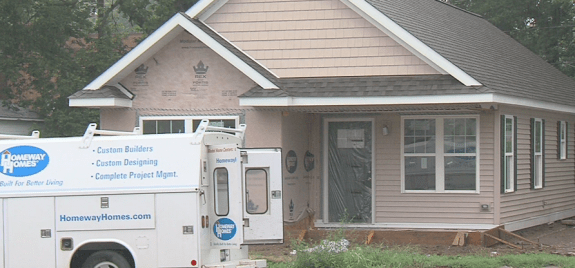 Decatur Pilot, a nonprofit subsidiary of the Decatur (Illinois) Housing Authority, is developing eight modular homes at a cost of $2 million near the Oakwood business district which will revitalize that neighborhood. It will also provide low income housing for families who qualify, those earning $35,000 to $75,000 annually, according to wandtv.
Funded through National Foreclosure Settlement Funds awarded by Illinois Attorney General Lisa Madigan, Jim Alpi, executive director of the Decatur Housing Authority, says while the homes cost about $200,000 each to build, the program will allow families to pay 30 percent of their income or less for housing.
He says making the homes affordable is key, but he also anticipates the development will attract others to invest in the neighborhood as well, as MHProNews understands.
The one-story modulars, built by Homeway Homes, arrive at the site with appliances, plumbing and electrical installed, and are lifted onto the foundation by a large crane. Within one day the homes are enclosed and ready for interior finishing. Each home is different from the others, but all have three bedrooms and either two or two-and-a-half baths, and are highly energy efficient. The housing authority plans to begin marketing the homes within the next four to six weeks. ##
(Photo credit: wandtv-modular home sited in Decatur, Illinois)

Article submitted by Matthew J Silver to Daily Business News-MHProNews.