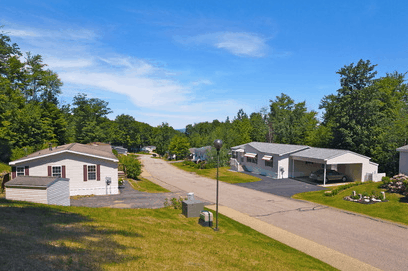 In a contentious story that the Daily Business News covered here, the alleged on and off discussions to sell Laconia, New Hampshire- based Briarcrest Estates to Hometown America has one resident choosing to utilize the power of the media to make their point.
According to the Laconia Daily Sun, the story dates back to July 2013, when community owners Mark and Ruth Mooney tentatively agreed to sell the Briarcrest Estates to Hometown America for $10 million.
In compliance with state law, the terms of the transaction were disclosed to the tenants, who had 60 days to make a counteroffer by presenting a purchase-and-sales agreement. The law requires the community owner to bargain in good faith with the residents or their organization.
Residents of Briarcrest Estates then formed The Lakemont Cooperative Inc. and, with assistance from the New Hampshire Community Loan Fund, matched the offer from Hometown America Corporation.
After initial resistance, Mark and Ruth Mooney agreed to sell the 183 acre, 241 home site community to the cooperative, which has owned and managed it since April 2014.

Fast forward to January 17th of this year.
Doug Minahan of Hometown America Corporation wrote a letter to cooperative President Don Vachon.

It was an offer to buy Briarcrest Estates.
"It's an unsolicited offer, period. A fire-from-the hip" proposal, said Vachon at the time.
The Hometown America deal reportedly included retiring the outstanding balances on a $8 million loan from TD Bank and $2 million loan from the New Hampshire Community Loan Fund as well as covering the prepayment penalty of $873,000 on the bank loan, closing costs and real estate transfer taxes associated with the transaction.
But for some residents, they claim that the timing was "convenient."
"Although the board has claimed the offer was not solicited, the letter from Hometown America Corporation outlining its terms begins 'per our discussions,' indicating that board members have been communicating with Hometown America for some time," said Katherine Carlson, who also was among the first officers of the cooperative.
A Letter to the Editor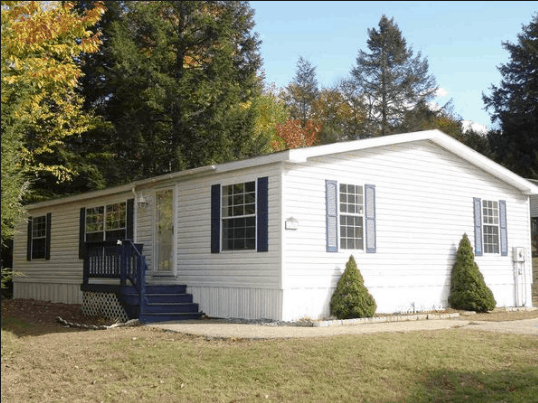 Earlier this week, resident Barbara Patterson decided to take matters into her own hands, with a letter to the editor.
"Everyone has heard of Briarcrest. It's a manufactured housing park [sic] consisting of 240 very well maintained homes on the side of Prescott Hill, within a hop, skip and jump of Laconia and Winnisquam, Paugus, Opechee and Lake Winnipesaukee," said Patterson, in her letter to the Laconia Daily Sun.
"We are very proud of our community and three and a half years ago, Mark and Ruth Mooney put it up for sale for $10 million."
Patterson then spoke to the process that residents went through.
"During our formation, our very hardworking resident investment banker, our resident Merrrimack County administrator and many, many other hardworking, talented individuals — joined eventually by our resident paralegal — worked closely with ROC and formed a co-op to govern ourselves. ROC USA is a New Hampshire social venture working to make quality ownership viable for homeowners in manufactured home parks [sic]," said Patterson, who then provided her view on Hometown America.
"Now our co-op is threatened by the same buyer from Chicago who originally made an offer to buy Briarcrest: Hometown America. Our second board of directors has been negotiating with Hometown since November, unbeknownst to the majority of the 230 resident owners not on the board. Originally, we were assured that we would never be sold again and I, for one, believed it," said Patterson.
"But the current board of directors has been in direct contact and providing financial information to Hometown America without our knowledge or the membership's authorization to do so. We believe this is a breach of trust. The board is attempting to limit our discussions and have made a date for Hometown America to make a presentation to the membership and a date for a special membership meeting, although they have yet to tell us what we will be voting for."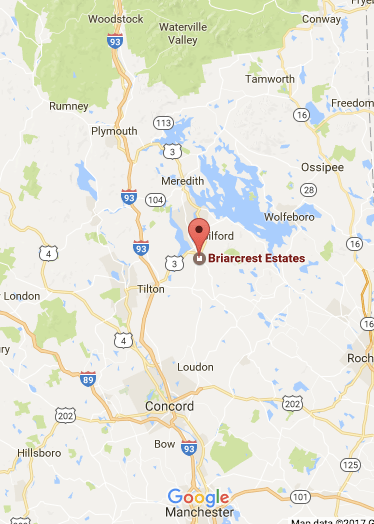 Patterson also points to her opinion that some new owners, or seasonal residents, may not completely understand the impact of a vote for new ownership.
"Some of our new owners are not aware of the serious consequences of a vote for a private owner such as Hometown America and their ability to raise our rents hundreds of dollars to help pay its own considerable debt, or to sell us to another buyer. We lose all control over our rents, rules and management," said Patterson.
"Hometown America's reputation is less than stellar and squeaky clean. Numerous lawsuits have been filed against Hometown in states in which they own parks [sic]. We, as a co-op, want to maintain our low rents, our own governorship, and our beautiful community."
The Daily Business News will continue to watch this story closely and provide updates. ##
(Image credits are as shown above.)
Submitted by RC Williams to the Daily Business News for MHProNews.