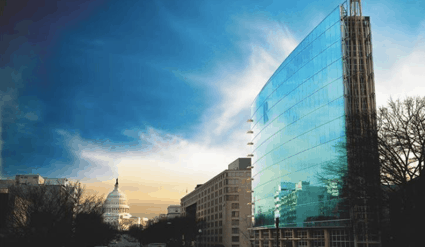 A new survey from the National Association of Realtors (NAR) shows that a combination of job gains and economic optimism are igniting consumer confidence across the country, particularly in rural and middle America.
The ongoing quarterly Housing Opportunities and Market Experience (HOME) survey from the NAR asked respondents about their confidence in the U.S. economy and various questions about their housing expectations.
According to the survey, during the first three months of this year, the share of households who believe that the economy is improving jumped to it's highest level in the survey's history at 62 percent, up from 54 percent last quarter and 48 percent one year ago.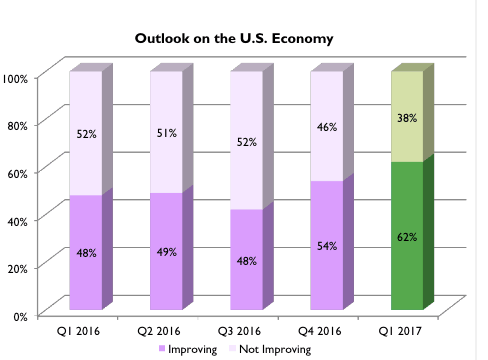 In a reversal from previous quarters, the surge in positive sentiment about the economy comes primarily from respondents living in the Midwest, 67 percent versus 51 percent last quarter, and rural areas, 63 percent versus 43 percent last quarter.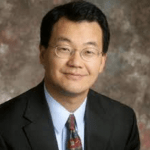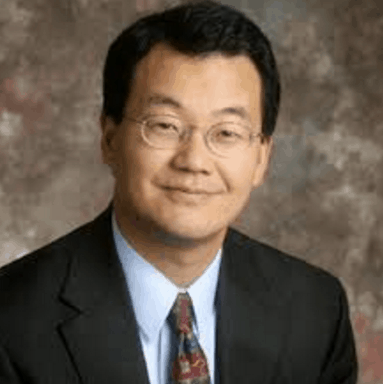 "Confidence levels generally rise after a presidential election as the nation hopes for the best. Even though it is a highly polarized country, consumers for the most part have upbeat feelings about the economy right now," said NAR Chief Economist Lawrence Yun.
"Stronger business and consumer morale typically lead to even more hiring and spending, which in turn encourages more households to make big decisions like buying a home. These positive developments would be especially good news for prospective homebuyers in the more affordable Midwest region."
Increased confidence in the economy is also translating to improved feelings about financial situations at home.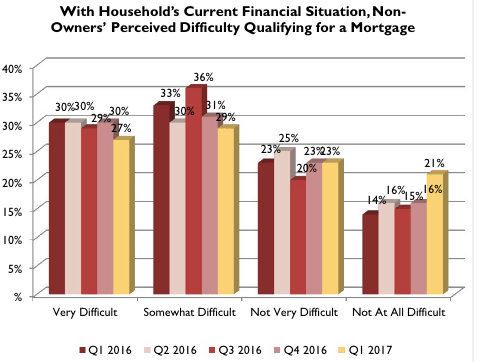 The Monthly Personal Financial Outlook Index indicated respondents' confidence in their financial situation will be better in six months, jumping to its highest reading in the history of the survey as well, climbing to 62.6 in March from 59.8 in December 2016. The index was 58.1 one year ago.
The Trump Effect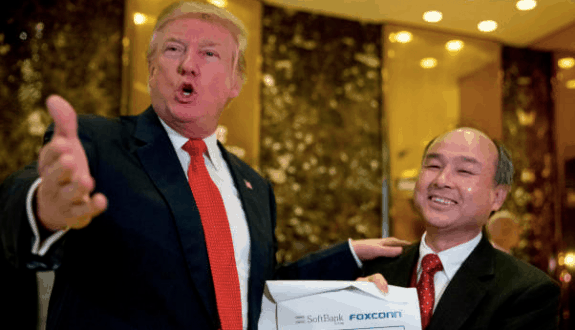 As Daily Business News readers are already aware, the election of President Donald Trump has provided a spark to the U.S. economy, including small business optimism being at the highest level in 37 years.
In recent commentary to MHProNews on Gallup's U.S. Economic Confidence Index, author David Horowitz laid out the potential impacts for the Trump Effect and how it differs from the Obama Administration.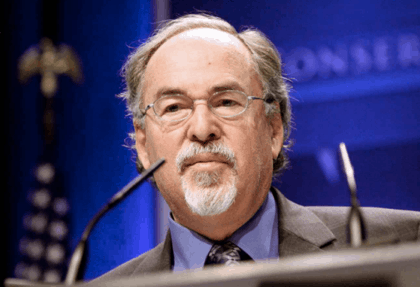 "While his first few weeks have certainly been volatile and controversial, Trump will be a demanding leader who applies the best of his negotiating skills to push for U.S. growth," said Horowitz.
"Trump won't be an ideological purist like Republicans who support free trade but don't fight for fair trade."
Horowitz also had strong words about President Trump's predecessor.
"We've had an anti-business president now for eight years who doesn't take a hard-nosed attitude towards these deals. Trump is going to get better deals for us, which is still free trade."
"Trump will also lead the way in making infrastructure spending to boost the U.S. economy," said Horowitz.
"If the economy grows as it will under Trump, there's going to be a lot more money to spend."
For more from Horowitz and the impact of President Donald Trump on the economy, click here. ##
(Image credits are as shown above.)
Submitted by RC Williams to the Daily Business News for MHProNews.