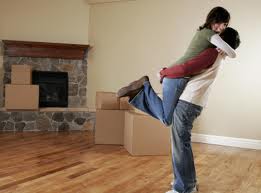 Falling to the lowest level since Q1 2012, the average down-payment for single-family homes, condos and townhouses purchased in the first quarter dropped to 14.8 percent of the purchase price, a slight decrease from 15.2 percent the previous quarter and 15.5 percent a year ago, according to what RealtyTrac tells MHProNews.
"Down-payment trends in the first quarter indicate that first-time homebuyers are finally starting to come out of the woodwork, albeit it gradually," says Daren Blomqist, vp at RealtyTrac.
The lower insurance premiums for FHA loans that took effect at the end of January and new low down-payment loan terms from Fannie Mae and Freddie Mac are contributing to the uptick. Typically, new homebuyers cannot afford the required down-payment when shopping for homes, keeping them in the rental market.
In addition, njrereport says down payments of three percent or lower comprised 27 percent of all purchase loans in Q1 2015, up from 26 percent in the last quarter of 2014. As translated into dollars, the average down payment in the first quarter was $57,710, up slightly from $57,618 in the previous quarter but down from $57,992 Q1 2014. ##
(Photo credit: housequest-first time homebuyers)

Article submitted by Matthew J. Silver to Daily Business News-MHProNews.