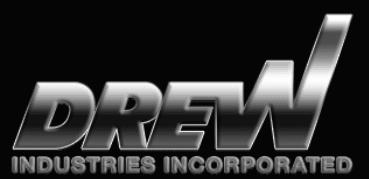 Elkhart, Indiana-based Drew Industries, Inc. reported consolidated net sales for the second quarter of 2016 increased to $441 million, 22 percent higher than the same period in 2015. "Our operating profit in the second quarter of 2016 improved to more than $59 million, compared to nearly $34 million in the second quarter of 2015," said Scott Mereness, Drew's President.
Net income was $37.6 million, or $1.51 per diluted share, for Q2 2016, compared to net income of $20.9 million, or $0.85 per diluted share, for the second quarter ending June 30, 2015, according to prnewswire.
Drew(NYSE:DW) has modified its internal structure, with the OEM division focused on the products sold to OEMs, and the burgeoning afermarket division supplying repair and replacement products through distribution channels, a market Drew is actively pursuing. For Q2 2016 the company increased net sales to the aftermarket by over 32 percent, adding $34 million.
"As of June 30, 2016, the Company had a net cash position of $29 million, an improvement of $66 million from a net debt position of $38 million at the beginning of the year, even after $15 million of dividend payments in the first half of 2016," said David Smith, Chief Financial Officer. "This cash generation was the result of our operational performance and was strongly aided by inventory reductions of $26 million."
As MHProNews knows, while Drew is heavy into recreational vehicle products, it also is a component supplier to the manufactured home industry.
A replay of the company's webcast discussing the second quarter is available at Drew's website. ##

(Logo credit: Drew Industries, Inc.)

Article submitted by Matthew J Silver to Daily Business News-MHProNews.