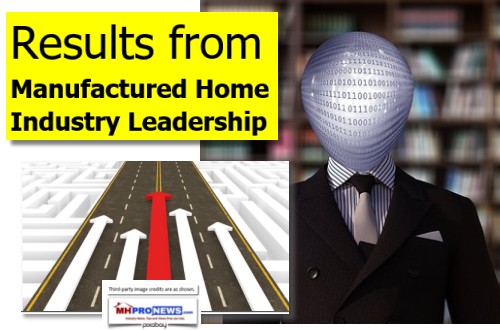 The column below could carry a sub-title – proven results vs. hype and hot air. Every organization worth its salt takes a periodic victory lap.  The same occurs in manufactured housing.
The Manufactured Housing Institute (MHI) has periodically claimed or hinted that under their "leadership" on issues that they originally often had a different position on.  Perhaps as a response to MHI, or as a victory lap – or both – the Manufactured Housing Association for Regulatory Reform (MHARR) laid out some facts in a new, detailed statement today.  They point to the time line and documents that prove their nettlesome points.
In a new MHARR Issues and Perspectives, Mark Weiss, JD, President and CEO of the Washington, D.C. based trade organization does what he's done several times before.
Weiss painstakingly lays out one fact after another.  Those facts could prove embarrassing for their rivals across the Potomac River in Arlington, VA.
While the Daily Business News will make a modest technical correction on part of MHARR's statement, the thrust of their positions are not easy to contest, as an anticipated silence from MHI on MHARR's claims will aptly demonstrate.
Will Trump Administration officials take note of what follows?
Leadership Strategy Backdrop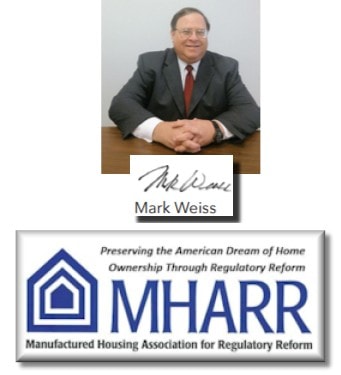 "MHARR, as an organization, has always been tasked with being a leader on the issues it addresses. Established by industry pioneers in 1985, MHARR was not designed, and was never intended to be, a status quo organization given to complacency, pulling punches, or "going along" with regulators, industry detractors, or anyone else. It was formed, instead, to be an aggressive fighting force on behalf of manufactured housing industry businesses," said MHARR in their latest Issues and Perspectives.
"MHARR's primary "objective," from day-one, as its Charter attests, has been to "oppose abusive [regulatory] practices." In pursuing this mission, MHARR's principal focus has always been the federal manufactured housing regulatory program. But the HUD program is not, and never has been, MHARR's sole focus, as government activity (or inactivity) in other areas, such as consumer financing, placement and development issues, and others, have had – and continue to have – a significant (negative) impact on the industry and especially its smaller businesses," said the Washington, D.C. based trade association that represents the interests of independent producers of HUD Code manufactured homes.
Leadership Results for Manufactured Housing Laid Out Step-by-Step
"While the fight to protect, defend and advance the HUD Code industry took a major step forward with the enactment of the landmark Manufactured Housing Improvement Act of 2000, the years that followed, and particularly the eight years of the Obama Administration, were difficult, as HUD was able – sometimes with the tacit support of some in the industry – to evade, distort, or ignore major statutory reforms, including:
(1) the requirement for an appointed, non-career program administrator;
(2) mandatory Manufactured Housing Consensus Committee (MHCC) review of all proposed standards, regulations, interpretations and other changes to HUD policies, procedures and practices;
(3) the requirement for "separate and independent" contractors;
(4) limitations on the scope and nature of "monitoring;"
(5) enhanced federal preemption; and
(6) the absence of full and fair competition for program contracts, as exemplified by the 40-year-plus program "monitoring" contractor, among other things," said Weiss.
"Very early in 2016, however, and well prior to the election of President Trump, MHARR began to recognize – based on painstaking evaluation and analysis of the President's specific campaign positions – that there would be an unprecedented opportunity under a Trump Administration to change the focus, direction and leadership of the federal manufactured housing program based on the letter and intent of the 2000 reform law, to stop excessive or unreasonable regulations (and regulatory "interpretations"), and to roll-back other aspects of federal regulation that needlessly increase the cost of manufactured housing while doing little or nothing for consumers. Now, slightly more than a year later, with the 2016 election having made MHARR's recognition of this opportunity and its corresponding plan of action a reality, the results of that plan of action can be assessed," said Weiss.
MHARR, OBJECTIVE:  REASSIGN AND REPLACE HUD PROGRAM ADMINISTRATOR
"MHARR, immediately upon the election of president Trump – and alone within the industry – publicly called for the re-assignment and replacement of HUD manufactured housing program administrator Pamela Danner. In a December 1, 2016 communication to Vice President-Elect Pence (heading the Administration's transition team), MHARR formally sought the reassignment of Ms. Danner and the appointment of a new non-career program administrator. MHARR explained at the time, "[T]he appointment of a non-career manufactured housing program administrator – in accordance with the 2000 reform law and, just as importantly, the policy perspectives of the President-Elect — is essential to revitalize this program, ensure the full and proper implementation of the 2000 reform law, and re-energize an industry which has suffered unprecedented production declines over the past decade-plus," MHARR told the Daily Business News.
Here, a nuanced distinction that corrects MHARR statement above ought to be pointed out. MHARR was 'alone' among industry trade associations, but MHProNews was out in front on supporting candidate Trump, as the Google search result below reflects.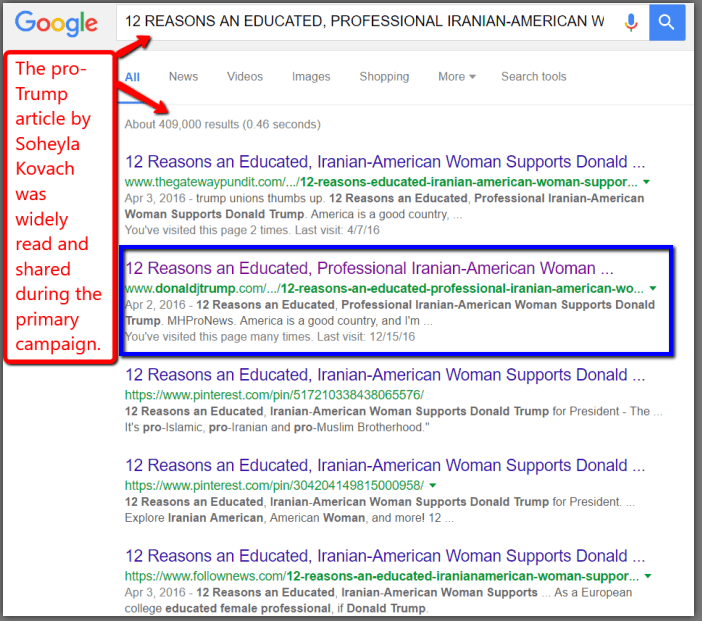 Dozens of articles were published by the Daily Business News during the 2016 cycle that demonstrated why the Berkshire Hathaway chairman favored Hillary Clinton was the wrong choice for the industry, while the policy positions of candidate Donald J. Trump appeared to be the correct choice.
While MHI didn't formally take a pro-Clinton endorsement, they did the next closest thing just days before the election.
MHI put not one, but two paid speakers on their platform in Chicago who were pro-Clinton as part of their talks.
In MHI's presentation to members at that same meeting, MHI's staff 'experts' incorrectly explained why one or both sides of Congress would likely also be lost to Democratic control.  MHI has never contested these MHProNews allegations, perhaps because they know that the their were too many witnesses, and too much evidence to the contrary.
So while MHI claimed to be working to mitigate Dodd-Frank related issues, the chairman of their most influential member – Warren Buffett – loudly and proudly proclaimed support for Secretary Clinton.  Inconsistency, anyone?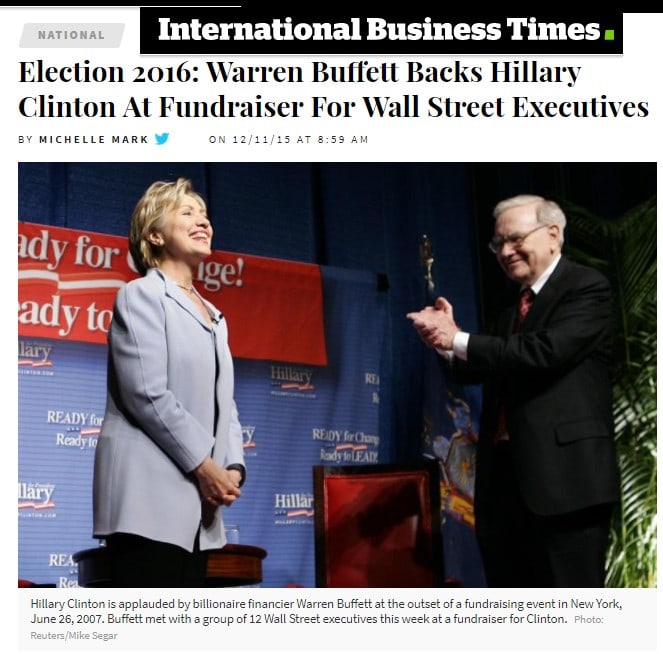 Manufactured Housing Institute VP Revealed Important Truths on MHI's Lobbying, Agenda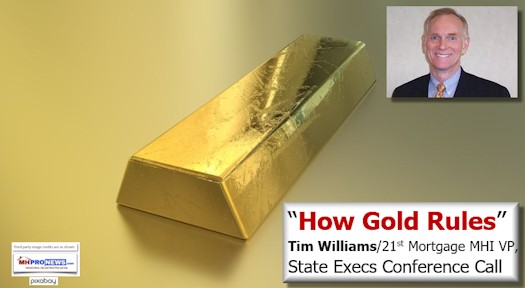 With those distinctions made, returning to Weiss' points.
"MHARR reiterated the urgent need – and necessity for – the appointment of a new, non-career program administrator once again on December 6, 2016, and subsequently raised this matter in every interaction it had with Trump Administration officials at HUD. Others in the industry, by contrast, were publicly silent on this desperately-needed change through most of 2017," wrote Weiss.
"As a result of MHARR's public leadership on this matter from the outset, the prior manufactured housing program administrator, as announced by HUD in late 2017, was re-assigned within the HUD Office of Single-Family Housing, and replaced on an interim basis by the program's Deputy Administrator, with further action pending on a permanent replacement," said the MHARR op-ed.
"While this initial result is consistent with MHARR's goals, it could have been achieved much earlier if MHARR's public call for a new administrator had been supported by the rest of the industry" i.e. a veiled reference to MHI. "Nevertheless, as this process plays-out, MHARR will continue to seek the appointment of a qualified and appropriate non-career program administrator."
MHARR's step-by-step narrative then laid out how their organization, which has a fraction of MHI's budget or staff, took the following positions which were successfully accomplished, while MHI in each case took the wrong position and/or came "late to the dance."
OBJECTIVE: FREEZE, REVIEW AND REFORM HUD REGULATIONS
OBJECTIVE:  WITHDRAWAL OF THE PROPOSED DOE "ENERGY" RULE
OBJECTIVE: FULL IMPLEMENTATION OF THE "DUTY TO SERVE"
The full write up by Weiss via the latest MHARR issues and Perspectives, which lays out the facts behind those three key bulletted advances for manufactured housing, is linked here.  "We Provide, You Decide." © ## (News, analysis and commentary.)
(Third party images, cites are provided under fair use guidelines.)
Click here to sign up in 5 seconds for the manufactured home industry's leading – and still growing – emailed headline news updates. You'll see in the first issue or two why big, medium and 'mom-and-pop' professionals are reading these headline news items by the thousands. These are typically delivered twice weekly to your in box.

Submitted by Soheyla Kovach to the Daily Business News for MHProNews.com.
Soheyla is a managing member of LifeStyle Factory Homes, LLC, the parent company to MHProNews, and MHLivingNews.com.