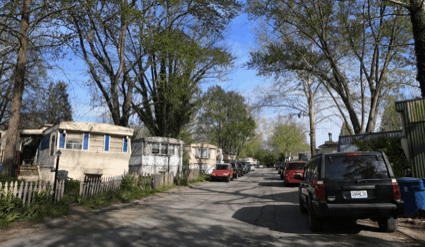 Just outside of St. Louis, Missouri, a developer is dealing with the reality that sometimes, trying to do the right thing isn't always enough.
In a story the Daily Business News originally covered here, the city of Chesterfield's only manufactured home community, Chesterfield Mobile Home Park, had rumors swirling about a potential sale of the community, and the development of almost 300 apartments where it currently sits.
According to STL Today, Mike Lang, who leads developer Amerwest Development LLC of West Palm Beach, Fla., wants to minimize disruption of the families in the community and provide the help necessary for residents to transition should his bid to buy the site go through.
"We would be as equitable as possible," said Lang.
"I'm sensitive to the fact that they're there. I'm not interested in creating huge upheaval."
The area has become a hot bed for developers, as large companies such as Monsanto, Bunge, Reinsurance Group of America and Pfizer are building new employment centers in Chesterfield. The city is one of the region's most affluent suburbs.
"Yes, we're going to disrupt people's lives," said Lang. "But the question is: Am I going to do it, is someone else going to do it?"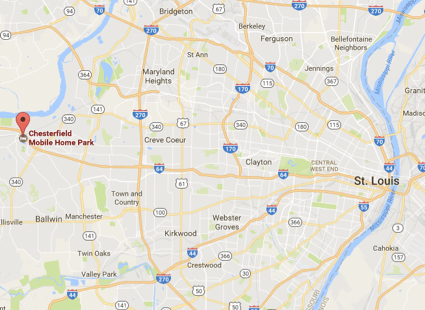 With zoning hearings coming in the near future, Lang's ability to purchase the community is still far from a done deal. And some residents in the community are gearing up for a fight.
Some residents gathered last week at one of those zoning hearings at Chesterfield City Hall to state their case.
"We're trying to get a solid front," said Edward Ernstrom, a chiropractor who has lived in the community for 10 years. "They didn't give us a whole lot of time to mobilize."
Ernstrom says that many of his neighbors may struggle to afford another home in town.
"There's people there that don't have an exit plan," said Ernstrom. "That was the living style they could afford."
Ernstrom also said that while community residents understood that something like this might happen because they don't own the land under their homes, he wants to see some form of compensation to help residents relocate.
As situations like the one in Chesterfield continue to play out around the country, leaders in the manufactured housing industry provided MHProNews their take.
"As communities become surrounded and engulfed by restaurants, Hilton Hotels, stadiums, big box stores, airports, residential and commercial developments," Jay Hamilton, Georgia Manufactured Housing Associations' executive director told MHProNews, "property taxes begin exceeding the total revenue from renting spaces."
The struggle over community owner's property rights vs. land-lease community resident rights continues. Equity LifeStyle Communities Chairman Sam Zell's view, published exclusively on MHProNews on that topic, are linked here.
In commenting on such cases, ROC USA President Paul Bradley told MHProNews,  "How can we promote homeownership and sell new homes on leased land and at the same time close communities? It's like selling tickets to a zoo where 'only 1 in a 100 are eaten by the lions!'"
Bradley believes that the community sector should identify those communities that may be subject to closure and redevelopment, and differentiate them between those land-lease locations that have no plans to be anything but a manufactured home community. See his statement, linked here. ##
(Image credits are as shown above, and when provided by third parties, are shared under fair use guidelines.)
Submitted by RC Williams to the Daily Business News for MHProNews.