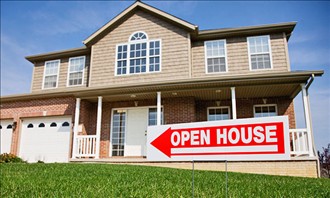 The Manufactured Housing Institute (MHI) informs MHProNews that data regarding lending at 7,000 financial institutions and covering nearly 10 million mortgage applications and six million loan originations reveals manufactured home lenders are not making HOEPA (Home Ownership and Equity Protection Act) loans because of the increased liability and burdensome rules of smaller loans, like many MH loans.
Opponents of the Preserving Access to Manufactured Housing Act have been arguing that consumers will lose the HOEPA high cost protection if the legislation passes, when in fact lenders simply are not making loans and are leaving the market and consumers are the ones hurt the most since Dodd-Frank took effect.
A report from the Federal Reserve 2014 Home Mortgage Disclosure Act (HMDA) data describes the decrease in MH loans, saying it is "a precipitous drop in the number of loans originated in 2014 at the HOEPA price threshold, whereas, for 2013 – before the new threshold rules took effect – no such discontinuity was evident. This pattern suggests that HOEPA discouraged lending above the price thresholds."
Many retirees, veterans and working families are unable to obtain financing to purchase manufactured homes; and those who may want to sell their MH see their home values decline because potential buyers cannot find appropriate financing as lenders no longer offer suitable loan products, resulting in home owners selling for cash at a substantially reduced price.
"These federal government policies are destroying family net worth and harming the ability of credit-worthy families to achieve the American dream of homeownership," says MHI.
The Preserving Access to Manufactured Housing Act (H. R. 650), which has already passed the House of Representatives, will restore financing options for MH buyers and provide core consumer protections against predatory lending.
In the Senate, the measure (S. 682) is included in a larger financial regulatory relief package that was passed by the Senate Banking Committee (S. 1484) and the Senate Appropriations Committee.
The MHI urges you to contact your members of Congress and remind them of the importance to their constituents of the Preserving Access to Manufactured Housing Act. Click here to send them an email. ##
(Photo credit: Getty Images/Greg Vote–manufactured home for sale)

Article submitted by Matthew J. Silver to Daily Business News-MHProNews.