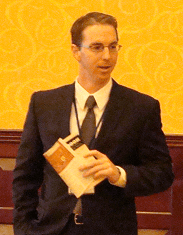 Noting that his energy runs high on Election Day, Texas Manufactured Housing Association (TMHA) Executive Director D. J. Pendleton tells MHProNews the state races in Texas are just as interesting as the national races. Tea Party candidates are challenging long-time incumbents, and recently elected Tea Party legislators are being challenged by moderate Republicans.
He says, "I'll also be closely watching the strategy employed in some races to stack the ballot in an effort to prevent the incumbent from getting over 50 percent of the vote to then force a runoff election where the voter turnout tends to be much different than on a normal election day."
The 1.1 million early votes cast is about double the number cast in 2012, with a 65 Republican vote split to 45 percent Democrat, writes Pendleton. The secretary of state will release early voting totals as soon as the polls close,
It's important that you vote. If you do not know your polling place in Texas, click here for the Texas Secretary of State website.
Why is "Super Tuesday" important? It's the day when 12 states and one U. S. territory hold their nominating contests for the presidential election. "Super" refers to the fact that the largest number of states are holding their contests on the same day.
For the Republicans, 595 delegates are at stake in today's voting, while the Democrats have 865 delegates who are on the line. Ten of the states are holding Democrat and Republican elections. In another state is the Republican caucus, while one state and American Samoa are holding Democratic caucuses, according to what politico tells MHProNews. ##
(Photo credit: MHProNews–D J. Pendleton)

Article submitted by Matthew J. Silver to daily Businss News-MHProNews.