There are two ways to earn more in 2016 selling manufactured homes (MH) or filling vacant MH sites. There is 1) trial and error, groping for ways to improve marketing and sales performance. Then there is 2) leveraging other's knowledge, expertise and experience to shorten the learning curve, and advance your business or career more rapidly.
We've worked with pros at various levels from East to West, North and South. We see and teach what works in MH to attract and sell more customers with cash or good credit.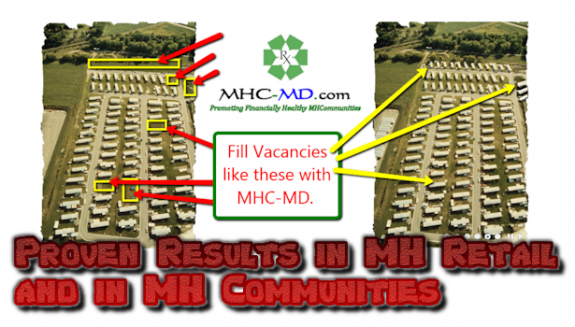 What do missed sales and vacant home sites cost you? How many more apartments are being rented – or conventional houses are being sold – in your market(s), that cost more monthly than MH would?
Imagine if YOU invented a car, truck, SUV, van or crossover that sold for 30-50% less than other new vehicles, with a good promotion, it could become a huge success. Proof? Hyundai and Kia saved their buyers 5%-10%, and rapidly grew their market share in the U.S..

You can successfully apply that principle too, in your MH market. If you can save someone even 10%-20% on housing costs, in an economy like ours, your phones should be ringing and then doors swinging with a growing number of more qualified buyers.
The case can be made that it's costs you far more to use trial and error than it does to hire an expert to do and coach as needed. With expert steps, you work your way up faster and with higher ROI yields on marketing and sales.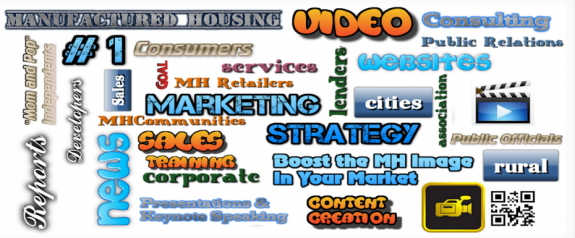 You go to an MD for expert advice, attorneys for expert advice, in MH – turn to us for the expert marketing and sales advice you may need. Who else has a track record that even comes close?
When others in MH fill more sites, or sell more homes – that means you could too. The only risk is the willingness to learn and do what's new, that will yield better results. We tell people before we take a dime, if there is a lack of commitment, don't start. Those committed, succeed. Investing in one or more of our marketing and sales systems is investing in your future.
There are two possible ways to do more that might earn more. One = Costly Trial and Error, or Two = hiring someone who knows how to grow bottom lines like yours in MHRetail and MHCommunites.
End 2015 by stopping the guessing, by stopping costly trial and error. We know what works, whenever our proven plans are put to work. Many are already wasting more on trial and error than the investment would be in having the pros who know do the outsourced work for you. Call 863-213-4090 or email. The initial consult by phone is our Christmas-New Years gift to you; its 'on the house.' ##