At MH conferences, corporate and industry events where I present, a routine question to the attendees goes like this: "Do you think that the media has an impact on manufactured housing's image and sales?" Typically, every hand in the room goes up. When asked, do you think the overall impact is positive or negative, most think that negative media tends to harm manufactured home (MH) sales.
With that in mind, imagine having a steady stream of positive media instead of negative. Or pro-MH messages on challenging topics – such as zoning – vs. purely negative ones. I'm sure that savvy pros will get it that this can move the needle to more consumer interest, inquires and sales as time and more positive media goes on.
4 quick points.
Below you will see the headline, photo and body our most recent media release. Keep in mind that these could also include video, where that makes sense.

After the ## at the end of the body of the release (we edited out below the information given for reporters and editors), we'll share the list of publications that have already picked the story up, within the first 2 days.

Then, you'll see the list of regional (in this case, Florida) media that were also sent the same release.

Then imagine, that your location or operation was favorably cited in the article. That this would be a positive news item about you, your company, a happy home owner(s), etc.
This is just one leg of a marketing strategy that can work for your firm. Big companies do this, now via our marketing services, manufactured housing operations of almost any size – perhaps including yours – can get this kind of positive media coverage too.  These are not ads, but they can often perform far better than an ad would, precisely because it is news. Keep in mind that the example below is a legitimate news story.  It could also be called an 'advocacy article,' dealing with a common problem faced by manufactured home retailers and would be MH home buyers in many states from coast-to-coast.
Check out this real life example below, and don't miss the bottom line after point 4.
#1)
Affordable Housing Wars Move to the Local Front –
Battle Lines Drawn Over City and County Ordinances
"The one issue that will prohibit affordable housing in the future — not only manufactured homes, but site-built — is local zoning and covenants." 
Jay Hamilton, executive director of the Georgia Manufactured Housing Association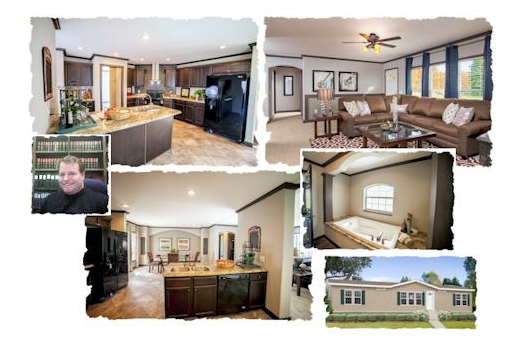 LAKELAND, FL December 17, 2015 — On any given day, somewhere in America, local government officials are meeting in back rooms and council chambers, making decisions that will affect the lives and livelihoods of their constituents.
With the stroke of pen, tens of thousands have seen their long-term plans vanish with the implementation of ordinances that effectively dash their dreams of someday owning their own homes.
Most of the measures are designed to eliminate the placement of manufactured housing (MH) within municipal boundaries, requiring a minimum roof pitch, minimum square footage and other MH-centric architectural features cited for exclusion.
"It's perfectly legal if it applies to all homes, so even site-built homes are subject to minimum standards," says Jay Hamilton, executive director of the Georgia Manufactured Housing Association. "That's why our subdivisions no longer allow 1200-square-foot homes. It completely eliminates affordable housing."
Regardless of how the ordinances are structured, the outcome is the same: It is effectively squeezing the working and middle class out of home ownership.
"These cities and smaller towns — when they pass these rules, and won't allow a manufactured home in, there's a segment of the population forced to rent for the long-term, many for the rest of their lives," says Gary Adamek, who owns four Houston-area MH dealerships.
Award-winning consumer reporter Jan Hollingsworth examines the impact of this trend on local economies and residents' lifestyles in Local Star Chambers Wage War on Affordable Housing.
Her report follows the chain reaction of lost jobs, long commutes, rising rents and derailed retirement plans brought about by a fundamental misunderstanding about the durability, safety and aesthetics of modern manufactured homes — as well as the unintended consequences that put site-built homes out of reach for many.
A link to the story is here:
http://ManufacturedHomeLivingNews.com/local-star-chambers-wage-war-on-affordable-housing/
While a great deal of attention has been focused on the impact of recession-era federal policies that have negatively impacted affordable housing, some MH professionals see the relentless tide of local ordinances enacted across the country as the real threat.
"I believe it is the largest silent hand that is negatively affecting our industry in the U.S.," Adamek says. "The municipalities have hurt us way, way more than Dodd-Frank."##
#2)
Here in alphabetical order, after just 2 days, this article was picked up by dozens of news, TV, radio and special interest/media sites:
740 KVOR
Adventuresindevelopment.com
Alamogordo Daily News
American Public Media
Americanbankingnews.com
Anchorage Daily News
Ask
AZ Central
Belleville News Democrat
Benton Courier
Big Spring Herald
Biospace
Birdherd.com
Blogroll Center
Bradenton Herald
Carlsbad Current-Argus
CBS 47
Centre Daily Times
CEO World News
Collegeeducationcost.com
Contra Costa Times
Daily Herald
Daily Times Leader
DailyBulletin.com
Damselsinsuccess.com
Decatur Daily Democrat
Deseret News
Digital Media Wire
Discoverdebtfreedom.com
El Nuevo Herald
El Paso Times
eMoney Daily
eZanga
Familyfunideacenter.com
Farmington Daily Times
Fat Pitch Financials
Financialadvicezone.com
Fox 16
Fox 23
Glenwoodhouse.com
HeraldNet Everett, Washington
Homeandparenting.com
HomeInsuranceDetails.com
Hope4homebuyers.org
HousingWire
HPC Wire
Hydro Review
Idaho Statesman
Industrial Info
Inside Bay Area
International Business Times
InvestorPlace
Inyo Register
Kane Republican
Kansas City Star
Kaplanattorneys.com
KARN News Radio 102.9 FM / 920 AM Little Rock, Arkansas
LA Daily News
Las Cruces Sun-News
Legaladder.com
Leowellsblog.com
Lexington Herald-Leader
Lightningreleases.com
Link My Stock
Livingjoy.net
Macon Telegraph
Malvern Daily Record
Mammoth Times
Market Intelligence Center
Milwaukee Wisconsin Journal Sentinel
Minster Community Post
Minyanville
Money Show.com
MyMotherLode.com
myMotherLode.com California Gold Country
Nanotechnews.com
NewsChannel 9/ WSYR
Newsline365.com
NewsOK
Observer News Enterprise
Onlinecontinuingeducationcourses.net
Pasadena Star-News
Peertopeerlending.co
Personalfinancebrief.com
Pittsburgh Post-Gazette
Poteau Daily News
Press Enterprise
Press-Telegram
Redlands Daily Facts
Reesespiecesofrealestate.com
Renewable Energy World
Ridgway Record
Rockford Register Star
Ruidoso News
Salt Lake City Tribune
San Bernardino County Sun
San Gabriel Valley Tribune
San Jose Mercury News
SanAnselmo.com
Santa Cruz Sentinel
Savingstoolbox.com
Schoolgrantssources.com
Securities Technology Monitor
Sidez.net
SIFMA
Sign On San Diego
SiliconValley.com
Smartstocks.com
Star Telegram
Star Tribune
Starkville Daily News
Stocknod
StreetInsider
Sun Herald
Sweetwater Reporter
The Antlers American
The Bellingham Herald
The Boston Globe
The Buffalo News
The Cincinnati Enquirer
The Columbus Ledger Enquirer
The Daily Breeze
The Daily Press
The Evening Leader
The Island Packet
The MiamiHerald
The Morning News
The Network Journal
The News & Observer
The News Tribune
The Olympian
The Pilot News
The Post and Mail
The Punxsutawney Spirit
The Sacramento Bee
The San Luis Obispo Tribune
The State
The Sun News
Thecarefreetraveller.com
TransWorldNews
Travel Weekly
Valley City Times-Record
Value Investing News
WallStreetSelect
Wapakoneta Daily News
Weddingdresscity.com
Whittier Daily News
Wichita Eagle
Wiinnebago.com
Wireservice.co
WIVT/WBGH NewsChannel 34
WND
WooEB
World Net Daily
WRAL
#3)
We do actual stories – not make believe – because people in media are smart. But those real main-stream news-worthy stories are all around you, waiting to be told. It is great to get positive, pro-industry national coverage on an important issue to manufactured housing pros, like zoning. But it is also important to get that coverage into a regional or local market.
The release above was emailed to 556 Florida based publications and news media websites, including those shown below.
WHQT FM, WCGL AM, WJBT FM, WMBM AM, WRNE AM, WFLM FM, WRXB AM, WHIM AM, WORL AM, WPOZ FM, WRMQ AM, WTLN AM, WFLN AM, WTWB AM, WQXM AM, WSBR AM, WWNN AM, WJGO FM, WSGL FM, WWGR FM, WRMB FM, WWPR AM, WWJB AM, WDCF AM, WTAN AM, WZHR AM, WAFC AM, WMEL AM, WSUA AM, WAAZ FM, WAVS AM, WAPN FM, WHOG FM, WPUL AM, WROD AM, WAKJ FM, WZEP AM, WDJA AM, WOCY FM, WOYS FM, WBRD AM, WENG AM, WJBX FM, WJPT FM, WRXK FM, WXKB FM, WAYJ FM, WCRM AM, WGCU FM, WNOG AM, WTLQ FM, WZJZ FM, WQCS FM, WKSM FM, WZNS FM, WHHZ FM, WHIJ FM, WJLF FM, WKTK FM, WNDN FM, WNDT FM, WPLL FM, WRUF AM, WSKY FM, WTMG FM, WUFT FM, WYKS FM, WAYR AM, WEDR FM, WFEZ FM, WHDR FM, WHQT FM, WKLG FM, WXOF FM, WXCV FM, WAFZ FM, WAFZ AM, WAPE FM, WAYL FM, WCGL AM, WCRJ FM, WEJZ FM, WFYV FM, WHJX FM, WJAX AM, WJBT FM, WJGL FM, WJSJ FM, WJXL AM, WKTZ FM, WMXQ FM, WOKV AM, WOKV FM, WPLA FM, WROS AM, WSOL FM, WSOS FM, WZAZ AM, WAIL FM, WEOW FM, WIIS FM, WDSR AM, WNFB FM, WLBE AM, WOLR FM, WQHL AM, WQHL FM, WMAF AM, WHLF FM, WJRR FM, WTKS FM, WTYS AM, WAOA FM, WCIF FM, WHKR FM, WINT AM, WMMV AM, WSBH FM, WSJZ FM, WACC AM, WCMQ FM, WDNA FM, WLRN FM, WLYF FM, WMCU AM, WMXJ FM, WRMA FM, WXDJ FM, WEBY AM, WINZ AM, WMIB FM, WAVV FM, WCNZ AM, WSRX FM, WKTO FM, WSBB AM, WMBM AM, WSRF AM, WAQV FM, WNDD FM, WOCA AM, WOGK FM, WOKC AM, WPSO AM, WCFB FM, WMMO FM, WOCL FM, WOTS AM, WPRD AM, WPYO FM, WSDO AM, WUCF FM, WWKA FM, WPLK AM, WAKT FM, WEBZ FM, WKGC FM, WKGC AM, WPAP FM, WPBH FM, WPCF FM, WASJ FM, WRBA FM, WCOA FM, WEGS FM, WMEZ FM, WPCS FM, WRNE AM, WRRX FM, WUWF FM, WYCT FM, WFTL AM, WJLH FM, WMFJ AM, WLPJ FM, WFLM FM, WFCF FM, WDUV FM, WFTI FM, WKES FM, WKZM FM, WPOI FM, WQYK AM, WRXB AM, WSUN FM, WTIS AM, WWRM FM, WXGL FM, WJIS FM, WLTQ FM, WITS AM, WJCM AM, WWLL FM, WWOJ FM, WWTK AM, WEAG AM, WEAG FM, WHLG FM, WPIK FM, WAKU FM, WANM FM, WBZE FM, WFSU FM, WGLF FM, WHBT AM, WHBX FM, WHTF FM, WMGY FM, WNLS AM, WQTL FM, WVFS FM, WWLD FM, WAMA AM, WBVM FM, WFLZ FM, WGUL AM, WLCC AM, WLSS AM, WMNF FM, WQBN AM, WTBN AM, WTWD AM, WUSF FM, WFKZ FM, WPGS AM, WGYL FM, WJKD FM, WOSN FM, WSCF FM, WTTB AM, WZZR FM, WAFC FM, WIRK FM, WLDI FM, WOLL FM, WRMF FM, WWRF AM, WPRK FM, WZSP FM, WTWB AM, WQXM AM, WAFC AM, WSUA AM, WURN AM, WBRD AM, WCRM AM, WTLQ FM, WAFZ AM, WAFZ FM, WRUM FM, WACC AM, WCMQ FM, WDNA FM, WLQY AM, WRMA FM, WWFE AM, WXDJ FM, WMIB FM, WOTS AM, WPRD AM, WSDO AM, WYUU FM, WPIK FM, WAMA AM, WLCC AM, WQBN AM, WAFC FM, WWRF AM, WHNR AM, WZSP FM, Signcraft, Modified Mustangs & Fords, Mustang Monthly, Circle Track & Racing Technology, Grassroots Motorsports, Vette, LatinFinance, Southern Beverage Jrnl., Christian Retailing, 850 Business Magazine, Florida CPA Today, Florida Trend, Internal Auditor, Orlando Business Journal, Tampa Bay Business Journal, Retailing Today, Value Retail News, Charisma, Ministry Today, Communications News, Gourmet Retailer, Professional Artist, Chief of Police, Police Times, Interiorscape, Nursery Retailer, Orchids, Health Management Technology, Home Healthcare Nurse, Club Management, Florida Bar Journal, American Shipper, Boating, Yachts Intl, American Chiropractor, Coal Age, Engineering & Mining Journal, American Jrnl. Ophthalmology, Photoshop User, Shutterbug, Tennis Life, Marlin Magazine, Salt Water Sportsman, Sport Fishing, Scuba Diving, Transworld Wakeboarding, WaterSki, Islands, Recommend, FloridAgriculture, Citrus Industry, Produce Business, FL Cattleman & Livestock Jrnl., Globe, National Enquirer, Pageantry, Boca Raton, Emerald Coast, Gold Coast Life, Gulfshore Life, Ocean Drive, Orlando, Palm Beach Illustrated, Palm Beacher, Sarasota Magazine, Simply the Best, Tallahassee Magazine, Life Extension, Today's Caregiver, Grand Magazine, Casa & Estilo, Cosmopolitan En Espanol, Fama Magazine, Florida Star, Jacksonville Free Press, Florida Sun Review, Orlando Times, Pensacola Voice, Pensacola's Independent Voice, Weekly Challenger, Capital Outlook, Florida Courier, Florida Sentinel-Bulletin, El Sentinel, 7 Dias, La Gaceta, Nuevo Siglo, Semanario Accion, El Nuevo Herald, Island Sun, Apalachicola Times, Apalachicola Times, Apopka Chief, Arcadian, Polk County Democrat, Voice Of South Marion, The County Record, Boca Beacon, Pine Island Eagle, Holmes Co. Times-Advertiser, The Banner, Calhoun Liberty Journal, Levy County Journal, Sumter County Times, Cedar Key Beacon, Twin City News, Chiefland Citizen, Washington County News, South Lake Press, Clewiston News, The Wakulla News, Putnam Co. Courier Journal, Crestview News Bulletin, Dixie County Advocate, The Observer, Defuniak Herald, West Volusia Beacon, Riverland News, Englewood Review, The News-Leader, River Weekly News, Ft. Myers Beach Bulletin, Hometown News, Frostproof News, Gulf Breeze News, The Islander, Folio Weekly, The Newspaper, Osceola News-Gazette, Lake Placid Journal, Lake Wales News, Lehigh News-Star, Suwanee Democrat, Longboat Observer, The Baker County Press, Enterprise-Recorder, Madison County Carrier, Florida Keys Keynoter, Free Press, Key West Keynoter, Sun Times, Hometown News, Miami Community Papers, Miami New Times, Miami Today, The SunPost, Miami Laker, Santa Rosa Press Gazette, The Free Press, Monticello News & Jefferson Co. Journal, Collier Citizen, Naples Sun Times, Navarre Press, Bay Beacon, South Marion Citizen, Orlando Weekly, Winter Park/Maitland Observer, North River News, Escambia Sun Press, Independent News, Perry Taco Times, Forum Newspapers, Pompano Pelican, The Sentry, The Suncoast News, Gadsden County Times, The SCC Observer, The Sanford Herald, Captiva Current, Island Reporter, Island Sun, Beach Breeze, East County Observer, Pelican Press, The Observer Group, Sebring News-Sun, Tampa Bay Newspapers, Bradford County Telegraph, Jupiter Courier, Tampa Free Press, Free Press, The Reporter, Hometown News, Herald-Advocate, Condo News, Williston Pioneer, Zephyrhills News, Bradenton Herald, Cape Coral Daily Breeze, Citrus Co. Chronicle, Daytona Beach News-Journal, Englewood Sun, S. Florida Sun-Sentinel, News-Press, Gainesville Sun, Florida Times-Union, The Ledger, Jackson Co. Floridan, Florida Today, Miami Herald, Naples Daily News, The Observer, North Port Sun, Star-Banner, Okeechobee News, Daily News, Palm Beach Daily News, Panama City News Herald, Pensacola News Journal, Charlotte Sun, St. Augustine Record, Tampa Bay Times, Sarasota Herald-Tribune, Treasure Coast News/Press Tribune, Tallahassee Democrat, The Villages Daily Sun, Press Journal, Palm Beach Post, News Chief, WAMI SPN, WFOR CBS, WLTV SPN, WBBH NBC, WGCU PBS, WXCW CW, WZVN ABC, WCJB ABC, WMYG MY, WHFT REL, WAWS FOX, WCWJ CW, WJCT PBS, WJEB REL, WJXX ABC, WTEV CBS, WTLV NBC, WOFL FOX, WOGX FOX, WRBW MY, WTGL REL, WLRN PBS, WTLH FOX, WTXL ABC, WSCV SPN, WTVJ NBC, WSVN FOX, WHLV REL, WMFE PBS, WPBF ABC, WFGC REL, WCAY IND, WJHG NBC, WMBB ABC, WPGX FOX, WPLG ABC, WBQP IND, WEAR ABC, WFGX MY, WRXY REL, WBWP SPN, WTOG CW, WWSB ABC, WPXM ION, WCTV CBS, WFSU PBS, WTWC NBC, WFTS ABC, WFTT SPN, WMOR IND, WTTA MY, WTVT FOX, WUSF PBS, WVEA SPN, WFLX FOX, WPEC CBS, WPTV NBC, WTCN MY, WTVX CW, WXEL PBS, WVEN SPN, WAMI SPN, WLTV SPN, WSCV SPN, WBWP SPN, WFTT SPN, and WVEA SPN.
When a media release is received, they often go to a news desk or a news editor, and it is then reviewed by a flesh-and-blood person. When human eyes are reading your news item, even if they opt not to publish it, one is informing – and thus influencing – someone in an important role in the media. Do you see how a steady, drip, drip, drip of positive, pro-MH industry news will over time win over media and through them, the public they serve?
#4)
The bottom line is that there are news worthy items taking place in your community. We've successfully promoted news such as rising sales, new model home (or homes) in a community or sales center, some special upcoming event, etc., etc.
This is specialized work. It is playing a long game. When we do this, in conjunction with other marketing and sales coaching efforts, more homes are going to be sold. Done properly, it is an investment with a good ROI.  This strategy is for the savvy, for those in it for the long haul, for those who can afford to invest in their operations image and the education that results in more sales.  
See what industry leaders say about the importance of getting good media, at this link here.  Then, you can contact me at 863-213-4090 to learn more, or email latonyk@gmail.com ##