Let's start with the obvious. This is an MH industry marketing and sales focused blog. And in every new year, owners, managers, associations and those with a fire in their belly who want to improve their front line performance ponder and then resolve to learn and execute ways that improve their bottom lines.

If you're in that group, you've come to the right place to start 2016.
Improvement begins with an honest assessment. Where you are now, vs. where you want to be.

A serious desire for Improvement begins with an admission that things can be better. That means, you must be open to change. You know the old saying, if you keep doing the same things in the same ways, you should expect the same kind of results.
Magic or Metrics?
So this blog isn't about magic. It's about measurable realities, and how you can change them for the better.
In sales or business, those stuck in a rut often want 'more good leads,' or 'easier financing.'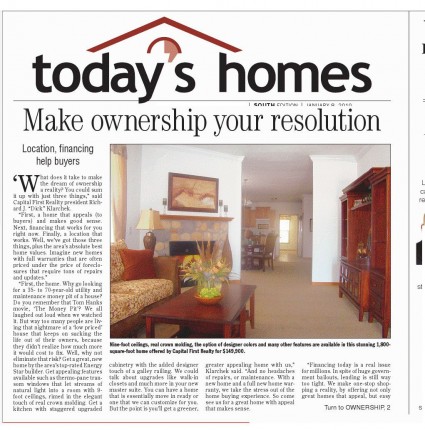 Work with our clients is routinely done with confidentiality agreements.
What we can point to are very public marketing – including what you are looking at right now. The #1 MH professional publication for the last 5+ years has been MHProNews.com, we are the run-away #1, by a wide margin.
The same is true for ManufacturedHomeLivingNews.com, which is the Number 1 public and consumer focused image/educational website in America.
Another PUBLIC Example of Tackling a Tough MH Industry Topic
Let me start by saying that Clayton Homes and their affiliates were NOT clients of ours with respect to the example below. We tackled this subject for a variety of reasons, the among them being that we believe the Seattle Times/BuzzFeed attack on Warren Buffett, Clayton Homes and their lenders is an unfair hit piece that harms the industry at large.
It also provides an example of a measurable result.
Below is an example of an actual – think metrics – result from our recent article being picked up by local media outlets across the U.S..
Remember, what follows is an example of an unpaid effort. Imagine the potential of what we can do for operations, professionals and organizations across in MH. Scan the list, click links you want abs then jump to the end for your invite to grow in 2016.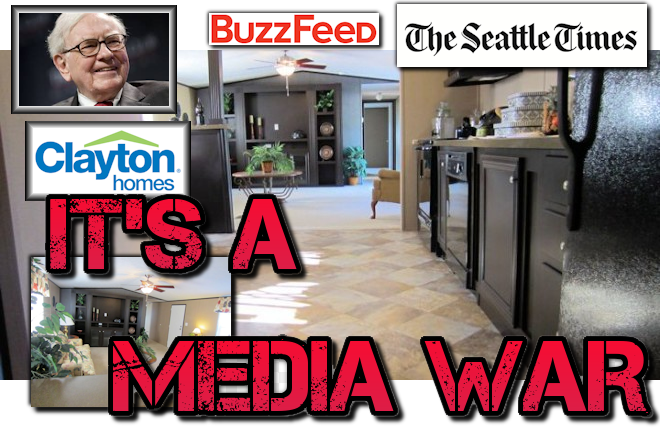 Media, Special Interest, Publications and other websites that picked up our take on this Seattle Times/BuzzFeed attack on Buffett and Clayton story:
In goes without saying that as cool as this looks, one such response to a vicious attack story isn't a campaign. But we are big believers that some POSITIVE, GOOD response to a media attack is better than a weak or no response!
So what you see above and below gives clear examples to objective thinkers. These are food for thought, something to consider, that may inspire ideas as part of a broader campaign for any operation big enough to want to truly market themselves in an area, state or nationally. Internet, social media, email, regular media (Public Relations or PR), SuperCharged Marketing and Sales that attracts customers with cash or good credit – there are lots of things we know, and some or all of them could be tools for you to grow in 2016.
Defining Yourself and Your Operation In Your Market(s)
It bears repeating until it becomes an instictive part of everyone in the MH industry. You either define yourself (in your market), or others will define you. If you allow others to define you, they will often do so to your disadvantage.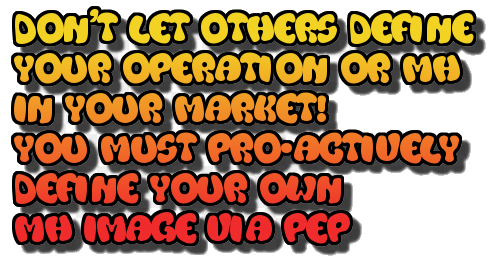 Others are defining our industry daily, so more MHPros have to step up to the plate and start defining ourselves boldly, honestly and routinely.
In marketing, sales, consulting, content creation, video, education and related management contract services, who is best known and providing the clear cut results? Who else is doing what we do for independent or corporate players?
In 2016, resolve to signficantly – even dramatically – improve what you do.  
We are booking dates for our ever-popular INSIDE MH Road Show – which yields videos like the one above that can be used by the client on their site, as well as getting it on our industry leading website that boosts the MH Image and Education.  While others talk about image or educating the public, we are doing it. You can be a part of that effort, or you can have an entirely different plan.
What's your resolution?  Is it to grow your results? Just as a fitness coach can help you, we can too, and often its for the same dollars as you are already budgeting for with someone else. We do it a variety of services in collaboration with firms of all sizes.  Because we know the industry, we are your leading resource for marketing and sales services – and success.  
We invite the forward thinkers and doers looking to boost bottom line results to contact and join with us. Come by our booth in Louisville, #115. See us in Tunica.  Can't wait?  Pick up the phone and call 863-213-4090, email or click the link below to learn more about what others who know first hand say. ##