Those who come from a 'foreign' land speak and sound differently than we do. When they learn English, it is their second language. It takes some time to learn how to communicate effectively, so that natives and foreigners understand each other.
The same principle often holds true in business.
We learn a way – "our way" – of doing business. We express or communicate that a certain way. When we hear a new way, it may sound strange, almost like a 'foreign language.'
That experience of something being foreign or different doesn't make what is new right or wrong. It means one must first seek to understand or learn the new idea, lingo and terminology. Once learned, the once foreign concept may make good sense, if properly applied.
One key to such new ideas is to approach them with an open mind. This is often easier said than done. We are used to doing something 'our way' ('my way,' etc.). But if we are unwilling to consider or try what is new, then we are limiting ourselves – perhaps robbing valuable solutions from our business – in the process.
Competition
While held in disdain by some, competition truly is a good thing. A person or a company decides to strive for excellence. Over time, they perform at a level that makes a comparable person or operation "look bad."
The fact that some in a market, arena or field do better than others is proof that other can too. As a successful man share with me, the principle of 'prove one' applies. As soon as you can accomplish a result, you've proven it can be done. Once proven, it can be refined and improved.
Trapped by old ideas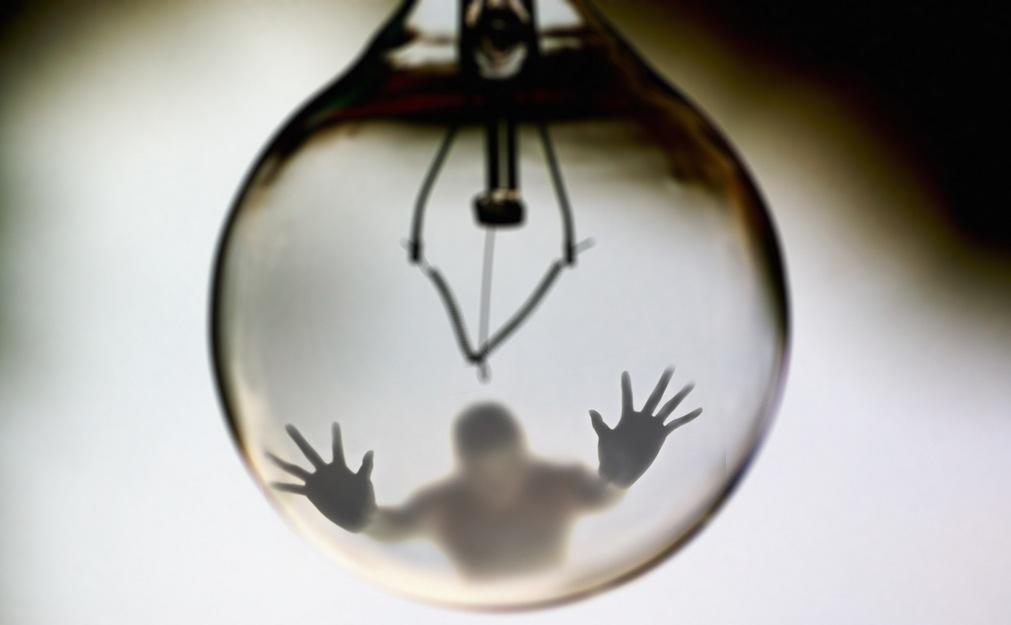 The most common thing that holds owners, managers and professionals back is a lack of willingness to try what is new or different. So there tends to be four broad groups.
First are the leaders. By following a new path that they have tried, tested and works, these may build up an edge so wide that other competitors may never match them. Think McDonald's, Facebook or Amazon as examples.
Then there are those who watch their competitors. They see some new approach tested, they follow suit. If they work hard, they demonstrate that they can do it too.
There is a third group, often larger than the other two. This third group will in time buy into the new idea. But they do it later in the curve. As a result, they often may not benefit as much as the first two groups.
Then there is the fourth group. These are like the buggy whip manufacturer. They don't change at all or not in time. They may fail and go out of business as a result.
Manufactured housing
It is self evident that manufactured housing has gone through a cathartic experience in the last 14 years. This is a wake up call for those who remain. Some have learned to adapt and thrive. Others, may only survive.
That there are thrivers proves that the open mind to success – by embracing what at first seems foreign – you or others can advance and thrive too.
Marketing. Sales. Management. Training. Are you doing things the same old way? Are you hoping for the cavalry coming to the rescue? A different, better result without making any changes? Isn't that just wishful thinking?
Positive changes comes through an open-minded willingness to learn and do what is new. What is foreign shouldn't scare you off! This is true in online marketing. It is true in all marketing, sales and management systems.
So long as the new is ethical and positive, it ought to be embraced. History proves that sooner is better later than later!
Speaking of foreigners…

…our ancestors or us were all foreigners here in America at one point in time.
Safe travels and enjoy Thanksgiving with those whom you hold dear. ##
PS: Check our many Exclusive and Red Hot Featured Articles for November and see the
other new stories and 'Purely Political' cartoons at MHLivingNews.com too.
L. A. "Tony" Kovach
MHLivingNews.com=Re-Discovering and Spotlighting the MHLifeStyle
MHProNews.com = MHMSM.com = Industry News, Tips and Views Pros can Use
Services:B2BandB2CAds, Proven MH Marketing & Sales Systems, Websites other Industry Solutions.
Office –815-270-0500
latonyk@gmail.com or tony@mhmsm.com
http://www.linkedin.com/in/latonykovach= connect with me on Linkedin.
http://pinterest.com/latonyk/manufactured-home-lifestyle/
+++
Whether you think you can or whether you think you can't, you're right. – Henry Ford