When marketing on line or off line, to attract a crowd to your product(s) and/or service(s), you have many considerations to make. Among those are the following:
Who do you currently attract and why?
Who do you want to attract and why? (a.k.a = What is your target market?)
How do you want to attract your target market?
What resources of time – yours or that of staff and/or contractors – and money are you prepared to commit?
For example, there are lots of 'free' resources online that a company or organization can use today. Think about the word free for a moment, which is one of those powerful worse used in advertising and marketing. Free in terms of what?
What we normally mean by 'free' in this regards is there is no direct dollar cost to use a 'free' web site to post a message. But isn't there in fact a cost in time? If you wanted to, you could spend all day online posting Info about yourself, your product or service. Doesn't your time have a cost/value associated with it?
Sure it does.
Let's look a bit deeper at those 'free' websites. You paid nothing to them directly for the posting of some marketing message.
But does that message ring the phone? When it does, are they bringing you the kinds of prospects you want and need?
Let's get more specific still.
Imagine you are a HUD Code manufactured home retailer or a manufactured home community owner. You are using a free website to market your product or service. The message DOES ring your phone. Regrettably, it may bring you the kinds of prospects that your third party lender won't buy.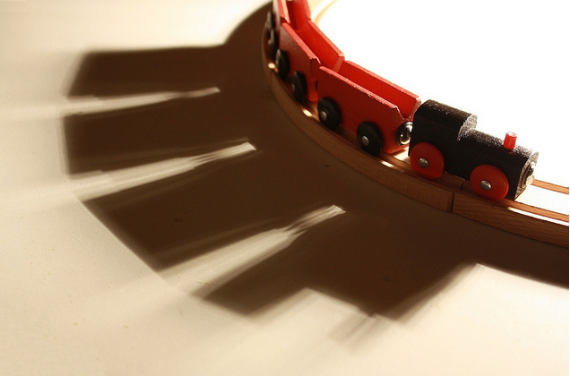 Does your marketing bring you empty results and long shadows?

So what happens then? You can 'lobby' your lender to buy a deal they don't want. Most lenders today, unless you have recourse arrangement on the loan (and sometimes, not even then), have no interest in buying a deal that they believe will default.
Someone in that scenario may want to moan or complain, but to what effect? Isn't it wiser to simply re-evaluate your marketing and advertising?
Isn't is smarter to take a new look at what you are trying to accomplish and how you are doing it?
Define your market.

Define your methods and means by budgeting for money and time.

Define your message.

Defining your market, methods and the message is what will, or won't, help you attract the right customers to you, your staff and your place of business.
You can do it yourself. But if that isn't getting it done for you, and you decide it is better to hire the work done, please give me a call. Remember this famous American's wise adage:

"A man who stops advertising to save money
is like a man who stops a clock to save time."
– Henry Ford
Enough said for today. # #
—————————————-
Previous posts in this new Cutting Edge in Manufactured Home Marketing and Sales series:
1. What is our Industry's Market Potential? These online facts provide important clues
Selling More Manufactured Homes
2. If your sales are down, how do you start a turn-round project?
If your Sales are Ailing, call a Doctor
3. Liar! Thief!
4. Manufactured Home Marketing and Sales: The Power of Testimonials.
—————————————-
new posts are by:
L. A. 'Tony' Kovach, MHM
To learn about award winning, record breaking results:
http://www.linkedin.com/in/latonykovach
832-689-1729 (cell)