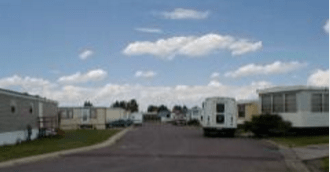 In March, the Laramie (WY) City Council lifted the ban on the sale or transfer of mobile homes built prior to standards of the Department of Housing and Urban Development in 1976, as laramieboomerang informs MHProNews.
In Dec. 2015 at issue was an ordinance restricting recreational vehicles (RVs) to no more than 180 days presence in a manufactured housing community (MHC) or an RV park, raising concerns from some RVers that they would have to relocate. If adopted, community management would have to segregate the MH from the RVs, a topic that is on the agenda for this week's meeting.
While the city staff recommends the ordinance be adopted as written, Community Development Director Randy Hunt suggested allowing RVs and MH to intermingle in what he called a checkerboard pattern. "If they (city staff) give us clear direction and say they decide to do checkerboarding, to allow for interspersing, that's not a hard amendment. I would say we'd need one month for postponement," he said.
He added that any postponement would require park and community owners' licenses be automatically extended for 12 months. "It's not a critical issue for the city to have those licenses in place, but park owners have told us it's critical for their purposes, for their bankers to know they're licensed in the community," Hunt said.
Much of the discussion in December centered around the safety of modern RVs versus the older ones the city staff is concerned about.
Mayor Dave Paulekas wants the issue settled. He said: "I think we've had plenty of opportunity to vet this whole subject, plenty of opportunity to research and hear public comment — it's time to give direction, whatever that may look like." ##
(Photo credit: MHVillage–Seven Acres MHC, Laramie, Wyoming)

Article submitted by Matthew J. Silver to Daily Business News-MHProNews.