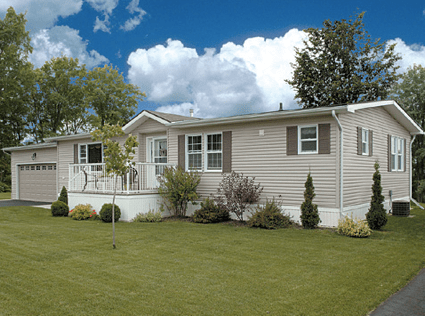 In Groesbeck, Texas the city council passed an ordinance that makes a distinction between manufactured and mobile homes.
According to the Groesbeck Journal, the passing of the ordinance reflects the members' consensus from a workshop on the subject that they held in early March.
As informed veteran manufactured housing professionals and enthusiasts know, HUD Code manufactured homes that are properly installed and maintained have a similar life expectancy as conventional housing. Any housing that is not, for whatever reason, properly maintained tends to fall into disrepair and can deteriorate more rapidly, and thus, shorten its useful life expectancy.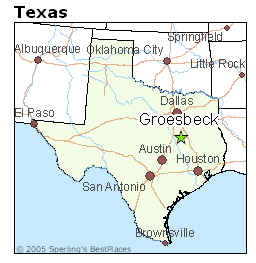 By contrast, pre-HUD Code mobile homes were not routinely built to those same standards. Even so, millions of mobile homes have gone years beyond their projected useful life expectancy.
The council said that the distinction between the two are important, because the term "mobile home" is often used in common parlance to refer to manufactured homes built before and after the defining 1976 date.
The city's ongoing efforts to regulate manufactured housing have caused some people to believe the city is prohibiting all manufactured housing, regardless of age.
Terminology Matters 
In a recent story from the Daily Business News about mobile and manufactured home myths and facts, we shined a bright light on the differences between mobile and manufactured homes, and why terminology matters.
"This fire involved a true mobile home and was not a manufactured home. I do not have the age of the mobile home available right now," Urbana Fire Chief Mark Keller told MHProNews.
"Mobile homes are inherently bad with fire conditions. They're not really designed to withhold any kind of fire."
"As an Industry, we are always saddened to hear of such tragedies such as the fire that occurred in Champaign County," said Andrea Reichman, Assistant Director of the Ohio Manufactured Homes Association (OMHA).

"As noted by the local Fire Chief Mark Keller, the home involved was a 'mobile home,' which indicates the home was built prior to the 1976 HUD Code Federal Manufactured Home Construction and Safety Standards," Reichman said.
"Often times such incidents are reported inaccurately, and facilitate the image that manufactured homes are not safe when nothing could be further from the truth.  Manufactured homes are no more prone to fire than homes built on-site. The 1986 national fire safety study by the Foremost Insurance Company showed that site-built homes are more than twice as likely to experience a fire than manufactured homes," said Reichman.
The issue in Ohio points to a larger trend that's happening nationally, and one industry organization cites frustration with "sloppy journalism."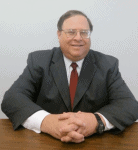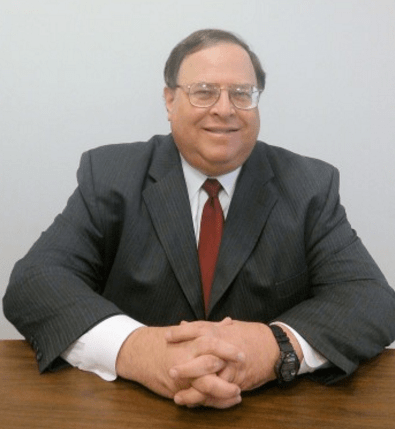 "While any harm to people or property is regrettable, there is no excuse for sloppy journalism that can harm the industry and consumers. The fact is that today's federally regulated manufactured homes are as safe or safer than other types of homes when it comes to fire, as shown by research done by the National Fire Protection Association on multiple fire safety metrics," said M. Mark Weiss, JD, President CEO of the Manufactured Housing Association for Regulatory Reform (MHARR).
"It is therefore misleading and a disservice to readers to fail to distinguish between pre-1976 'mobile homes,' said Weiss, "and today's manufactured homes. This is why MHARR successfully demanded several years ago that the U.S. Fire Administration remove similarly misleading language from it's website. 
The industry and consumers need to insist on an accurate media portrayal of today's high-quality manufactured homes," said Weiss.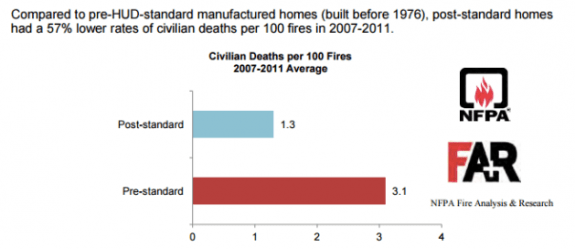 For more on from the NFPA report on fire safety of modern manufactured home compared to conventional housing and mobile homes, click here. ##
(Image credits are as shown above.)
Submitted by RC Williams to the Daily Business News for MHProNews.