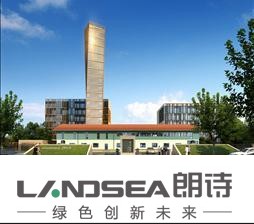 Landsea Group Co. Ltd. announced investments of more than $1 billion in the U.S. housing market over the next several years, NassauNewsLive tells MHProNews. The first projects will begin with residential developments in three of our nation's largest housing markets: New York, Los Angeles and San Francisco.
To highlight the company's entry into the U.S., Landsea Founder and Chairman, Tian Ming, is touring the company's building sites. "This visit marks the advent of Landsea as an American homebuilder," said Mr. Tian. "We have already established our presence in Asia and Europe, but there is no better housing market than the United States, where home ownership will always be a part of the American Dream and a cornerstone of economic prosperity."
Landsea's chairman's U.S. tour began August 25 in Weehawken, N.J., where Landsea plans to develop a mid-rise 200-unit luxury condominium complex overlooking the New York City skyline.
The firm's website touts its green and vertically integrated structure. Of interest to factory built housing firms in the U.S. is this: "On November 22, 2012, Shanghai Landsea Green Island phase I project won "Mansions Award 2011-2012," a comprehensive real estate development project award jointly established by the China Real Estate Industry Association, Housing Industrialization Promotion Center of the Ministry of Housing and Urban-Rural Development."
MHProNews  will monitor developments on this, as we've long signaled the potential for large scale investments in U.S. home building by international firms, including this recent OpEd on the Masthead, linked here. ##
(Image credit: composite of LandSea logo and project on LandSea website)