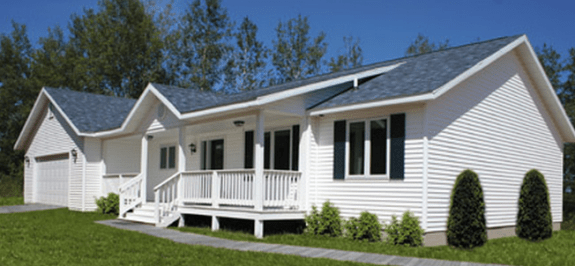 MHProNews has learned Dowling Construction Co. in Oshkosh, Wisconsin lost its entire 25-person construction staff in 2008 in the wake of the housing bubble. The company was not able to hire anyone until they brought on two employees last year; they are now up to five workers, and have branched out into a new field.
Last year they received three calls a week regarding building work, and are now getting that many calls each day. Dowling is now a dealer of modular homes for Marshfield-based Wisconsin Homes. The company pours the foundations and then assembles the homes, according to thenorthwestern. Office Manager Nicole St. Clair says the modular homes have helped the company adapt to changing times. ##
(Photo credit: Wisconsin Homes)

Article submitted by Matthew J. Silver to Daily Business News-MHProNews.