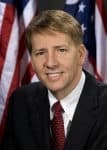 A recent report by the Consumer Financial Protection Bureau (CFPB) agency found some servicers are "sloppy" about transferring paperwork when loans are sold, misapply payments and occasionally cause homeowners to pay their property taxes late. AOL's realestate tells MHProNews that "Today's report highlights both the mortgage servicing problems throughout the industry and the challenges of making sure that nonbanks are following federal law," said CFPB Director Richard Cordray. "Fixing both is a priority for us." The CFPB is now regulates non-banks as well as traditional lending institutions. As MHProNews has tracked this topic with comments by experts such as Marty Lavin and others in this exclusive report Manufactured Housing and Captive Finance, can it be done successfully in today's environment (part ii).
Problematic issues discovered by the CFPB include, but are not limited to:
• Inconsistent waivers of certain fees or interest charges;
• Long application review periods
• Missing denial notices;
• Incomplete and disorganized servicing files;
• Incomplete written policies and procedures;
• Lack of quality assurance on underwriting decisions.
"The CFPB's goal is to help ensure a financial services marketplace that operates in accordance with federal consumer financial law and works well for both consumers and the businesses that serve them," the report said click found at this download, linked here ##
(Photo credit, Richard Cordray, Wikicommons)