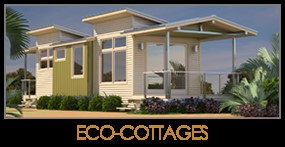 Cavco Industries, Inc., (CVCO) was among the biggest gainers on the Russell 2000 for Friday, January 16, as the stock rose 5.22% to $74.93, representing a gain of $3.72 per share.
Some 66,651 shares traded hands on 802 trades, compared with an average daily volume of 31,213 shares out of a total float of 8.86 million. The stock opened at $70.97 and traded with an intraday range of $74.94 to $67.32.
Equities tells MHProNews that after today's gains, Cavco Industries, Inc., reached a market cap of $663.69 million. The company has had a trading range between $87.90 and $62.08 over the last year, and it had a 50-day SMA of $75.93 and a 200-day SMA of $75.15. The stock has a P/E Ratio of 33.4.
The Russell 2000 is one of the leading indices tracking small-cap companies in the United States. It's maintained by Russell Investments, an industry leader in creating and maintaining indices, and consists of the smallest 2000 stocks from the broader Russell 3000 index.
Russell's indices differ from traditional indices like the Dow Jones Industrial Average (DJIA) or S&P 500, whose members are selected by committee, because they base membership entirely on an objective, rules based methodology. The 3,000 largest companies by market cap make up the Russell 3000, with the 2,000 smaller companies making up the Russell 2000. It's a simple approach that gives a broad, unbiased look at the small-cap market as a whole.
Based in Phoenix, Arizona, Cavco Industries, Inc., designs and produces factory-built homes under the Cavco Homes, Fleetwood Homes and Palm Harbor Homes brands. It also produces modular homes, park model homes and vacation cabins, as well as commercial structures.  The company has some 3,000 employees. Its CEO is Joseph H. Stegmayer, who was interviewed in a video linked here.
Founded in 1965, Cavco has become a leading builder of Manufactured and Modular Homes, Park Model RVs and Vacation Cabins in the United States.
Cavco's "systems-built" homes are produced under various trade names and in a variety of styles, floor plans and price ranges. Their homes are built to meet appropriate building standards such as those of the U.S. Department of Housing and Urban Development (HUD), International Building Code (IRC), and the Universal Building Code (UBC). The company builds park model RVs to the ANSI 119.5 Building Code.
Cavco is proud to announce that the company has been listed as Number 13 on Forbes Magazine's List of America's Best Small Companies for 2014.  ##
(Photo Credit: Cavco Industries)

Article Submitted by Sandra Lane to – Daily Business News- MHProNews.