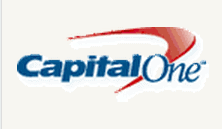 Capital One informs MHProNews that during the past 45 days it has completed 17 transactions for manufactured housing community investors providing over $150 million in funding. Led by Senior Vice Presidents Chad Thomas Hagwood and Damon Reed, the properties were located in Arizona, California, Colorado and Oregon, indicating the wide each of Capital One, and involved transactions with Fannie Mae, Freddie Mac and CMBS lenders.
In one instance Reed has assisted the financing of one borrowers asset four times in 18 years. "My practice is to present borrowers with a range of options, along with the rationale for those options, so they can make a decision that reflects their goals," Reed explained. "Repeat borrowers are fundamental to achieving this level of volume."
Hagwood states their experience tells them which lender best meets the needs of each specific borrower. "We can offer an informed opinion, based on the hundreds of deals we've closed, whether Fannie is likely to grant a waiver for a specific issue," Hagwood said. "This sort of experience-based knowledge streamlines the process and cements the best deal for the customer. Our customers know that when we issue a loan application, the deal is going to close."
Reed adds: "Our borrowers trust us," Reed said. "Even in situations where their deposit has become nonrefundable, they are confident that our team will get the deals approved." ##
(Image credit: Capital One)

Article submitted by Matthew J. Silver to Daily Business News-MHProNews.