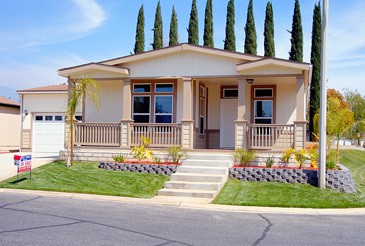 Toronto-based Tricon Capital Group, Inc. (TCN), which bought 3,500 rental units in the U. S. following the housing meltdown, is now seeking to invest up to $670 million (US) in manufactured home communities (MHCs) in Florida, California and Arizona, reports businessweek.com. Chief Operating Officer (COO) Gary Berman says, "If you look at the U.S. population, it's definitely growing, it's definitely getting older, and it's probably getting poorer. What single-family rental and manufactured housing do is they provide very affordable housing for people." He says manufactured housing is a $400 billion business within the overall single-family U. S. market worth $2 trillion to $3 trillion.
Advertise with MHProNews to be seen
After going public in 2010 Tricon gained 35 percent; its adjusted net income rose to C$34.7 million ($31 million US) in 2013 from C$6.76 million ($6 million US) in 2012. Eighty percent of its assets are in the U. S., with 20 percent in Canada. Berman says they are seeking the higher end MHCs.
Private-equity firms, hedge funds, and other investors spent more than $20 billion buying about 200,000 rental homes in the last two years, as MHProNews.com has been informed. According to Harvard University's Joint Center for Housing Studies, demand for more affordable housing is high in the U. S. as federal subsidies have not kept pace with the growing need.##
(Photo credit: plantationonthelake.com–manufactured home community in Calimesa, Calif.)