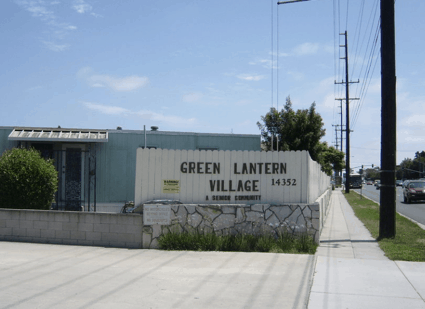 In the Little Saigon area of Westminster, California, the Green Lantern Village & Mobile Home community has served as an affordable beacon, including veterans of the Vietnam War.
Now, its days may be numbered.
According to the LA Times, property owner Walsh Properties LLC informed residents last week about plans to apply for a new land use permit that would allow for development. About 100 residents filled the community's clubhouse to learn more about the plans.
Then they got a surprise.
Residents say they were told that the property was already in escrow in preparation for its sale, and that they may be forced to move out by early 2018, once the owner complies with local and state regulations, including holding a public hearing and providing services to residents.
"I feel frozen. I can't think," said resident Mai Luu. She moved into the community in 1989.
"We were refugees. We will be adrift again."
Eighty percent of the community's residents are Vietnamese-American, and say they would be priced out of the Orange County housing market.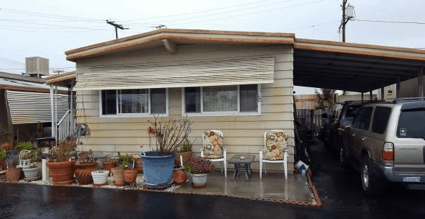 Ross Bartlett, a member of the family that owns the community, was in attendance at the meeting, along with staff from Overland, Pacific & Cutler Inc., an Irvine-based relocation specialist. The company will interview each family to document their moving needs before submitting a report to the city.
"Our family has been considering selling the property for the past decade," said Bartlett.
"My grandfather bought the property at the end of World War II. In order to continue to operate, we would have to rip up roads inside the park and lay new electrical, water and sewer lines on the property at an estimated cost of $3 million, which the family cannot afford."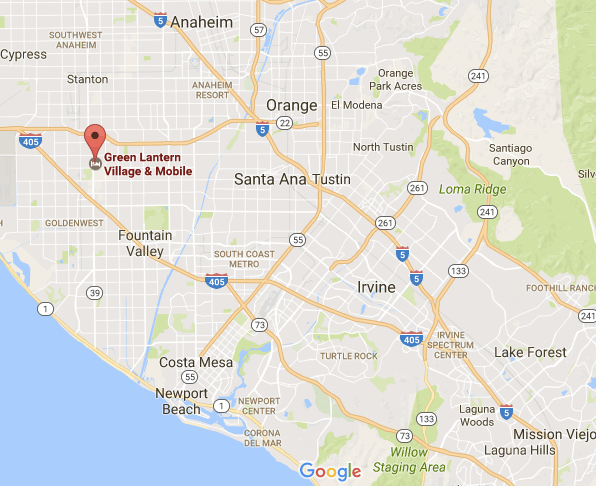 For some residents, the idea that this had been a decade-long thought process did not sit well.
"I feel betrayed," said resident David Griffin.
"They intended to sell the whole time — so why bother to have us together today? If they don't give me fair market value for what I have, I don't know what I will do."
Resident Nghia Bui says that he does have a plan.
"I plan to stage a protest as the permit process winds it way though City Hall," said Bui, who created a flyer, advising immigrant residents of what to say in protest: "We are old; we are poor. Changing the land is changing my living. Please don't."
"No one wants to leave here," said resident Son Do. "New people moved in just months ago, others just a few years ago. What choices do they have? How does anyone find a safe and affordable place in Orange County?"
As residents wait for the next steps, some say their stress levels are higher than ever.
"We can't sleep," said resident Nhi Tran.
"In my mind, I'm thinking: What about my job? What about finding a new school? But we are young — we worry for the older people. They have no place to go, no one to turn to."
MH Industry Perspectives On Like Issues 
As this scenario continues to play out in the U.S. and Canada, the thoughts shared by ROC USA President Paul Bradley are relevant.
"How can we promote homeownership and sell new homes on leased land and at the same time close communities?" Bradley questioned.
"It's like selling tickets to a zoo where 'only 1 in a 100 are eaten by the lions!'"
"One way to address this is to segment true homeownership land lease communities and differentiate it from traditional 'parks' where closure remains a risk, not a certainty but a risk."
Georgia Manufactured Housing Association's Jay Hamilton sees it differently.
"One of the biggest reasons that a Manufactured Home Community Owner sells his property is that over time property taxes increase four and five-fold.  But the owner can't economically escalate the lot rent quick enough to keep up.  Or the resident could not afford to live there if they did," said Hamilton.
"As communities become surrounded and engulfed by restaurants, Hilton Hotels, stadiums, big box stores, airports, residential and commercial developments – property taxes begin exceeding the total revenue from renting spaces." ##
(Image credits are as shown above.)
(Publisher's note: The content following "MH Industry Perspectives On Like Issues" was added on 4.12.2017 for clarity, based upon industry reader feedback, which we hereby thank those who suggested that was useful for this article to enhance the balance of the narrative.)
Submitted by RC Williams to the Daily Business News for MHProNews.