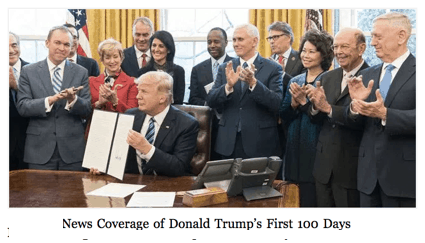 As President Donald Trump continues his first overseas trip, rumblings back home continue.
As the Daily Business News covered last week, the fallout from President Trump's firing of FBI Director James Comey on May 10th, followed by accusations of discussing classified information in a meeting with Russian officials, has caused an already bubbling cauldron to begin boiling over.
The plan, it appears, is the impeachment of President Trump.
While Democrat leaders such as Maxine Waters (TX), Nancy Pelosi (CA), and even legendary attorney Alan Dershowitz are saying  that there is no "there there" regarding a call for impeachment, or Russian collusion, Rep. Al Green (D-TX) fired the first shot in the battle on the House floor.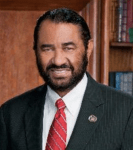 "I rise today…to call for the impeachment of the President for obstruction of justice," said Green.
"We are talking about a president who fired the FBI director who was investigating the president for his connections to Russian involvement in the president's election."
President Trump didn't take the call sitting down, calling out all responsible parties.
"It's SABOTAGE," said President Trump in a White House press release to MHProNews.
"The fake news media is working hand-in-hand with Washington's corrupt bureaucracy to try to slow and block our America First Agenda."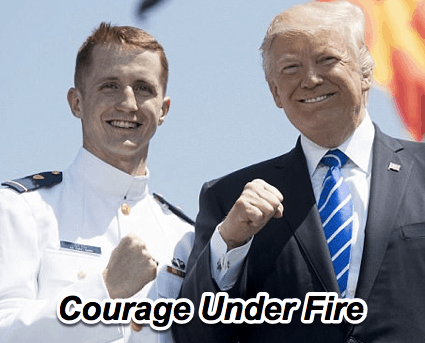 "The special interests know they can only win when you, the American people, lose," Trump continued. "But we're fighting to break the special interest stranglehold around our country that has silenced our citizens, stripped our nation of its wealth, and bled America dry."
Progress in Spite of Protest
While President Trump continues to make progress, including the lowest unemployment rate in decades, and the highest consumer, business confidence, and homebuilder confidence numbers in years, along with over $300 billion in deals with Saudi Arabia, what ELS Chairman Sam Zell colorfully called a "cacophony" of Deep State resistance has moved into high gear.
Talking heads and news organizations around the world have predicted President Trump's demise from the time he was nominated, and have continued to do so. Meanwhile, the President remains fixated on delivering campaign promises, including economic opportunities that are designed to spur job creation. The weekend trip to Saudi Arabia is expected to directly create 125,000 jobs in the U.S.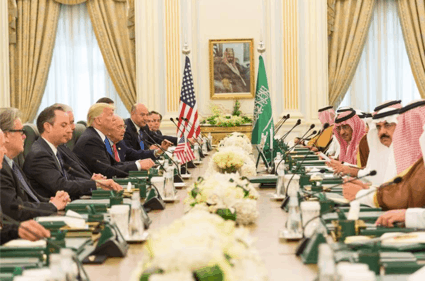 "With the recent news of the special counsel, much of the Trump risk has already been priced into markets, so the downside potential is probably limited," said Brad McMillan, chief investment officer at Commonwealth Financial Network during a recent CNBC segment.
"Overall, if the President can get through the trip without major problems, and even more if he can log some wins, that will probably push the market higher."
Weaponized News? 
Underscoring the ongoing battle against President Trump is a new study from Harvard University's Shorenstein Center on Media, Politics and Public Policy, which looks at the news coverage of the President over his first 100 days in office.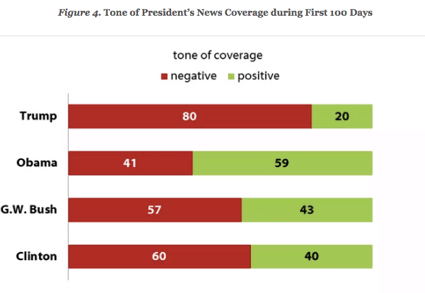 The study is based on an analysis of news reports in the print editions of The New York Times, The Wall Street Journal, and The Washington Post, the main newscasts of CBS, CNN, Fox News, and NBC, and three European news outlets – the Financial Times and BBC, and Germany's ARD.
Some of the findings in the study show the power of media and the creation of echo chambers.
President Trump dominated media coverage in the outlets and programs that were studied, with President Trump being the topic of 41 percent of all news stories. This is three times the amount of coverage received by previous presidents. He was also the featured speaker in nearly two-thirds of his coverage.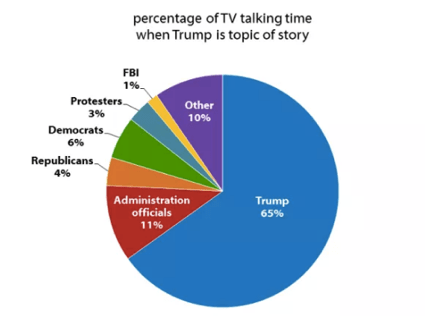 And with that coverage, the President has received it almost non-stop for most weeks of his presidency, without a single major topic where the coverage, on balance, was more positive than negative, setting a new standard for unfavorable press coverage of a president.
In Europe, the study found that reporters stood out in their own way. When compared with American journalists, they were more likely to question directly President Trump's fitness for office.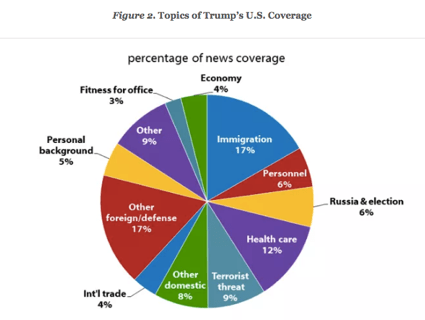 European journalists were significantly less restrained (with the exception of BBC journalists, who are governed by impartiality rules that prohibit such reporting,) while journalists at ARD, Germany's main public broadcasting outlet, who are not governed by the same rules, made President Trump's "suitability for the presidency" their leading topic in January and February, with the topic accounting for between 18 and 20 percent of their total coverage.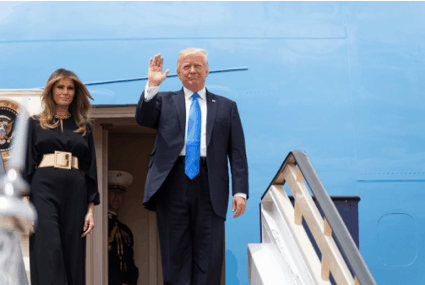 The study also covered the perception that journalists have a "liberal bias," finding that their real bias is a preference for the negative.
The study showed that news reporting turned sour during the Vietnam and Watergate era and has stayed that way since, as journalists' incentives – from getting their stories on the air to acquiring a reputation as a hard-hitting reporter – encouraged them to focus on what's wrong with politicians rather than what's right.
A Rising Tide…
The manufactured housing industry's fortunes stand to rise with the economic effects from President Trump's moves.
MHProNews and MHLivingNews Publisher L.A. "Tony" Kovach spoke on the matter during in his Inside the MH Road Show video interview with MHARR adviser and former association leader Danny Ghorbani, and current MHARR President and CEO Mark Weiss, JD.

"Well, let me put it to you this way, if this industry was to create a person to put in the White House for betterment of our industry and consumer, they could not have come up with a better person than President Trump," said Ghorbani.
"If this industry, by the time he's done 4 years, or hopefully 8 years, if this industry does not advance the way it should, the way it must in Washington, I hate to say this, the industry has dropped the ball."
"Manufactured housing is the private sector solution to affordable housing, without costing government subsidies. And we can supply that need," said Weiss.
"We just need to be unshackled from excessive regulations, in order to pursue our full potential."
For more on President Trump, including a recap of his first 100 days, click here.
The full study from the Harvard University's Shorenstein Center on Media, Politics and Public Policy is linked here. ##
(Image credits are as shown above, and when provided by third parties, are shared under fair use guidelines.)

Submitted by RC Williams to the Daily Business News for MHProNews.
(Copyright Notice: This and all content on MHProNews and MHLivingNews always have been and are Copyrighted, © 2017 by MHProNews.com a dba of LifeStyle Factory Homes, LLC – All Rights Reserved. No duplication is permitted without specific written permission. Headlines with link-backs are of course ok. A short-quoted clip, with proper attribution and link back to the specific article are also ok – but you must send a notice to iReportMHNewsTips@mhmsm.com of the exact page you've placed/posted such a use, once posted.)