FinancialNewsNetwork reports, in what could be seen as a repeat performance from Sept. 23, 2011, UMH Properties ranks number one in dividend yield in the residential real estate investment trust (REIT)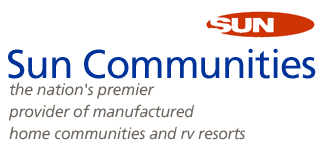 industry with a yield of 7.6 percent, just below the Sept.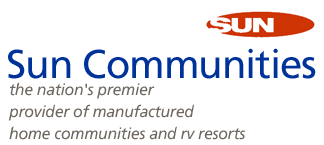 ranking of 7.7 percent. In second place, as before, Sun Communities sits at 7.0 percent, up from the 6.6 percent dividend yield of Sept. 23, 2011. Sun's stock is up 1.44 percent for the year. According to the 22nd Annual Allen Report, UMH Properties ranks as the 25th largest LLC in North America with 7,222 homesites. Sun Communities is number four, with 47,579 sites.
(Graphic credit: UMH and Sun)