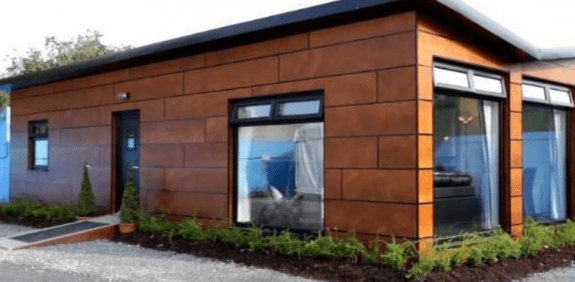 Recently marked by work-stopping protests, threats of physical harm, and threats of lawsuits, on a calmer note relating to the furor in Dublin, Ireland over the plan to build modular homes for the growing homeless population, a civil meeting was held involving reps from two resident associations and the Balbriggan community council.
As MHProNews reported Dec. 30, 2015, two northside councillors had strong words opposing the 40 modular homes being sited in Balbriggan. Cllr Tony Murphy called the development "unjust, immoral and inappropriate for the area," noting there is enough social housing in Balbriggan already.
CLLR Grainne Maguire termed the modular homes a waste of money for a temporary fix.
According to balbrigganinfo, the meeting of the residents produced concerns about construction traffic, the impact on schools and medical care that are already at the breaking point.
Balbriggan Community Council Chair Alice Davis, noting residents are not against the homeless having modular homes in the neighborhood, said, "We've made it quite clear that we're not objecting to anybody getting a home. We want them to have a proper home but also that if they have a home in Balbriggan that they have the services and the space they need." ##
(Photo credit: irishexaminer–one of the proposed modular homes for the homeless)

Article submitted by Matthew J. Silver to Daily Business News-MHProNews.