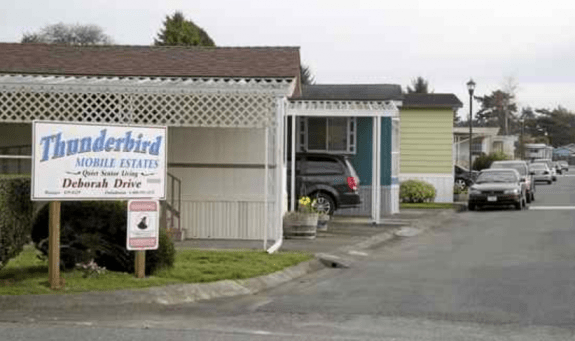 Following concerns expressed by manufactured home community (MHC) residents in Arcata, California regarding rising site rents, the Arcata City Council directed the Community Development Department to take a demographic survey of MHC residents as well as the history of rents.
As times-standard tells MHProNews, Community Development Department specialist Mohamad Alnakhlawi said the results will be presented to the council in the fall. "We're looking at the full spectrum of solution strategies. Rent control is just one tool," Arcata City Councilman Mark Wheetley said.
The MHC was sold to Follett USA in 2013, and CFO Casey Kelly said the majority of the increases at Lazy J's Mobile Home Park have been to cover property taxes, while in the third year there was a stabilized real rent increase of $9 per month.
Carman Gentile, a nine-year resident of Lazy J, said he hopes for an alternative to rent control since that has been controversial in many cities. "This is a big task for the Arcata City Council to embark on," he said. "I would prefer a more congenial relationship with the park owners and more transparency about their long-term plans."
Doug Johnson, of the Western Manufactured Housing Communities Association, which represents mobile home park owners in various issues and legal disputes, opposes rent control. "It's very complicated and it pits the owners against the residents," Johnson said. "We don't believe rent control works — it raises mobile home prices and is expensive for the taxpayer."
Alnakhlawi says preliminary results indicate site rents in Arcata average $300-500 a month. Golden State Manufactured Home Owners League representative Karilee Shames, while noting the risks residents face without regulation, said site rents in Sonoma where she lives runs around $1,300 a month. Arcata is far north on the coast, while Sonoma is just north of the Bay Area.
Johnson said space rents in Arcata are already affordable, and that is without government involvement. ##
(Photo credit: times-standard/Shaun Walker–Humboldt County, Calif.)

Article submitted by Matthew J Silver to Daily Business News-MHProNews.