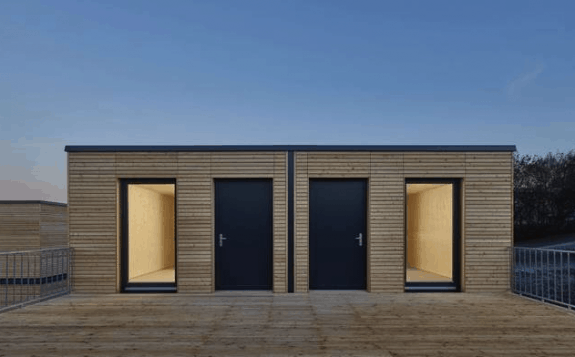 A German designer is the latest to turn to prefab and modular to solve the nation's housing crisis.
Architect and builder Werner Sobek of Aktivhaus has a new project underway in the town of Winnenden that looks to solve the problem of housing a lot of refugees in a hurry.
According to Treehugger, the development is designed to accommodate 200 asylum seekers, but is not the usual emergency housing, often made out of shipping containers. The Daily Business News recently covered Sweden's effort to use shipping containers to solve their housing crisis. That story is linked here.
Instead, the high-quality 22 units are coated externally with a larch wood façade and are resource saving, recyclable, and free of emissions, delivered ready to assemble. Aktivhaus says that the units can be up and functional within a few weeks.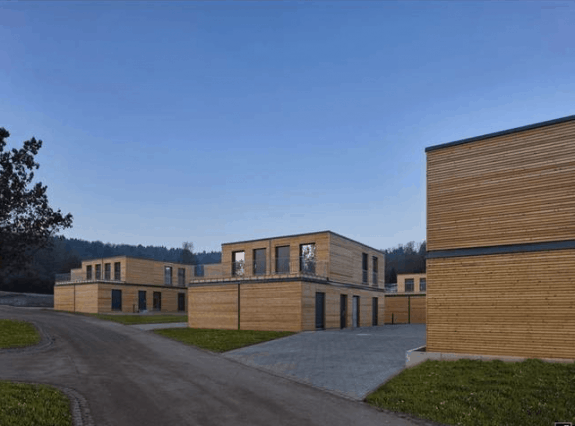 And that's welcome news, says Hartmut Holzwarth, Mayor of Winnenden. Not just for refugees, but overall.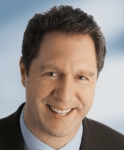 "Even without refugee access, it is estimated that there will be a need for 40,000 additional apartments in Baden-Württemberg in the coming years. In addition, it is estimated that some 30,000 apartments will be required each year for the recognized asylum seekers and their families who have been rescued," said Holzwarth.
The topic of refugee housing in Winnenden has been a hot button issue for critics, as it represents potentially separate, special accommodations for refugees of the Syrian war in special areas outside designated settlements.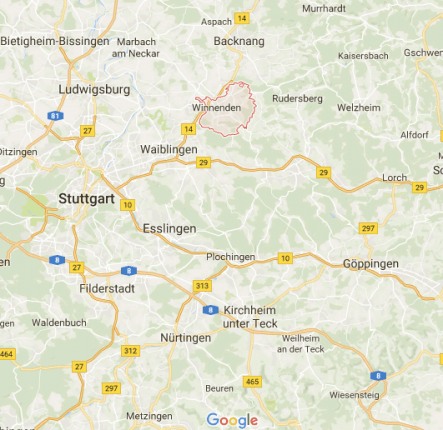 According to town officials, the plan is for units to be used as a "connecting accommodation" for Syrian civil war refugees for three years, then to take legal steps to convert the special area to a residential area.
Those plans are already being discussed. ##
(Image credits are as shown above.)

Submitted by RC Williams to the Daily Business News for MHProNews.