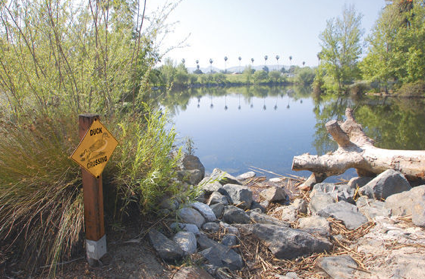 While manufactured home communities offer a number of things, including a practical, cost efficient and quality way to realize the American Dream, occasionally strange things happen.
In this case, the problem is a gaggle… of geese.
Per the Chino Champion, it appears that Canadian Geese that refuse to migrate are causing issues at the Lake Los Serranos Mobile Home Park in Chino, California.
"The geese carry salmonella and diseases that can be dangerous to people with compromised immune systems. Some are laying eggs on rooftops with the potential for lice and mites entering the homes," said community owner Jack Greening.
"They're very aggressive especially at this time of year when they're getting ready to lay eggs."
Greening says that that aggressiveness includes not moving for cars, attacking residents and leaving some rather slippery waste behind.
The goose issue began about eight years ago, when a community resident released his pet geese into the community's lake. Then, the population exploded.
To work on solving the problem, Greening says that he's following the advice of the U.S. Fish and Wildlife Service (USFWS) by coating the eggs with vegetable oil.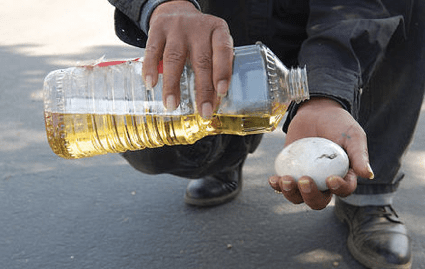 While this would normally be the end of a story, this one has an interesting twist.
A rumor began on social media that Greening, using this method, was "maliciously killing Canadian Geese and destroying their eggs" in the community.
"People with ignorance are making these statements," said Greening.
"They assume the worst and have no idea what is going on."
"It is legal for landowners and local governments to destroy the nests and eggs of resident Canada geese when necessary to resolve or prevent injury to people, property, crops, or other interests, as explained in a fact sheet," said Pam Bierce, spokesperson for the USFWS.
"The eggs of migratory bird species other than resident Canada geese may not be destroyed. Landowners must register on the USFWS website between Jan. 1 and June 30 of the year in which the nests and eggs will be destroyed. Instructions are provided on how to conduct nest visits and how to report the number of eggs destroyed." ##
(Image credits are as shown above.)
Submitted by RC Williams to the Daily Business News for MHProNews