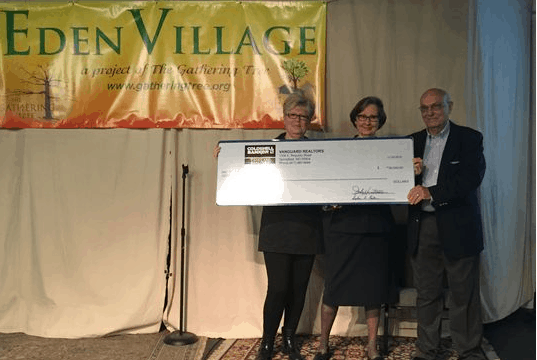 Linda and David Brown are founders of The Gathering Tree, a nonprofit organization that operates an evening drop-in center for homeless people in Springfield, Missouri.
They had a vision to be able to do more. And they did.
The Gathering Tree has purchased a 4.5-acre tract of land in north Springfield to create a tiny-home community for disabled and chronically homeless people.
The new community will be called Eden Village and will eventually include 30 homes and a community center.
Linda and David Brown invited the public and media to an event on November 21st to announce the plans for Eden Village. During the event, Coldwell Banker Vanguard Realtors owner Judy Huntsman presented a check for $30,000 to pay for the first tiny, manufactured home at Eden Village.
"It's time for us to step up to the plate," said Huntsman. "When I saw these tiny houses, I just said, 'we have to do this.'"
Linda Brown, also a real estate agent, has been looking for property for the tiny home community for some time. She recently found a former manufactured home community that is complete with concrete pads and utility and sewer hook-ups for the tiny factory-built homes.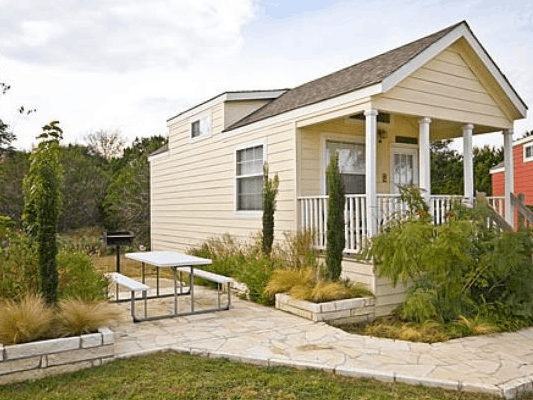 "I took that back to the city and they gave me the thumbs up. They said, 'OK, this is good," said Linda Brown. "We don't have to rezone. It's already a mobile home park [sic]. That is what we are going to do."
The homes are 400 square feet with one bedroom, one bathroom and a kitchen.
"All we have to do is roll them in and plug them in. And they are good to go," said Brown.
"There will be a shared community building with laundry facilities and a large kitchen for entertaining up to 30 guests."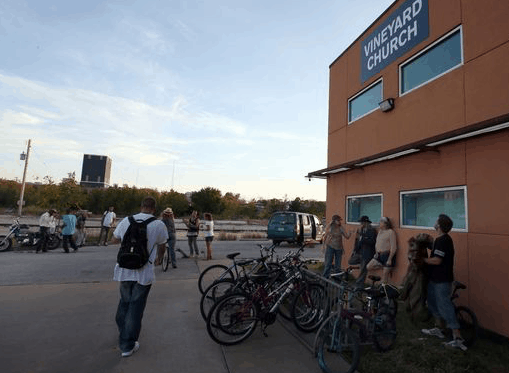 Per the Springfield News-Leader, Eden Village will specifically house individuals who qualify as "chronically disabled homeless" by standards of the U.S. Department of Housing and Urban Development. Residents, many of whom are on disability, will pay their own rent.
"The inhabitants will have dignified homes in a community infused with respect and hospitality," a press release said. "The Gathering Tree's Eden Village will radically transform Springfield's approach to homelessness and provide a model that can be replicated elsewhere to help address the issues of homelessness."
"We hope to have the first home on the site in early 2017," said David Brown.
"Once we have about 10 homes and the community building ready, people can begin moving in."
The Daily Business News has covered rise of "tiny homes" recently, including the city of San Jose, California, bypassing state building codes to provide homes for the homeless. ##
(Image credits are as shown above.)

Submitted by RC Williams to the Daily Business News for MHProNews.