1) Who, What and Where: (Your name, what you've done in the federal government as it relates to manufactured housing and where you currently hang your hat).
Bill Matchneer is my name. I retired from the Consumer Financial Protection Bureau (CFPB) in February of this year, where I had been Senior Counsel in charge of the various Dodd-Frank Appraisal rules since June of 2011.
Among other things, the Dodd-Frank statute automatically transferred staff from several agencies, including HUD, to CFPB.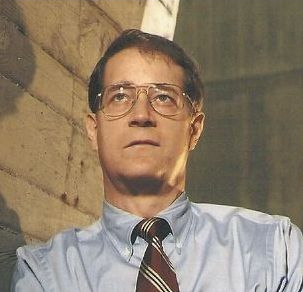 Most of you know me from my time at HUD, were I was Associate Deputy Assistant Secretary for the Office of Regulatory Affairs and Manufactured Housing.
I managed the Office of Manufactured Housing Programs which is responsible for the Manufactured Home Construction and Safety Standards, the Model Manufactured Home Installation Standards and the Manufactured Home Dispute Resolution Program.
I also managed the Real Estate Settlement Procedures (RESPA) and Interstate Land Sales (ILS) programs, and set up the new Safe and Fair Enforcement Mortgage Licensing (SAFE) program.
2) Background: (Educational/Professional before entering HUD and the factory-built housing arena).
Before coming to HUD in May 2002, my only previous experience with factory-built housing had been as a lawyer reading case law involving worker safety practices in the industry. I first came to Washington in 1991 as Chief Counsel at the OSHA Review Commission and have also served as Chief Counsel to a special project in the House Committee on Government Reform and Oversight. Before coming to Washington I was a private practice attorney for twelve years in White Plains, New York specializing in civil defense litigation and residential real estate. I also worked with a title company in White Plains for several months immediately following law school graduation. I graduated from St. John's Law School in 1978 and Pace University in 1975, both of which are located in New York.
3) When and How: (When and how you got into your role at HUD and the CFPB, especially as it relates to the Manufactured Housing Industry).
In the spring of 2002, I was working for a Congressional Subcommittee chaired by Indiana Congressman Mark Souder. Mr. Souder had several manufacturers in his district, and he apparently recommended me to Danny Ghorbani as a candidate for the new non-career Administrator position at HUD's Office of Manufactured Housing Programs.
As most of your readers know, this position was authorized by the Manufactured Housing Improvement Act of 2000 (2000 Act). After several meetings with MHARR and MHI, I was eventually interviewed and hired by then FHA Commissioner John Weicher.
4) What are your personal interests or hobbies? How do you like to spend non-work time? Anything new since we last interviewed you and asked you about your interests?
As I said over my first cup of coffee, I'm a life-long motorsports guy.
As a teenager I did motorcycle drag racing, which was the cheapest form of racing there was. I spent the 80s and early 90s running up and down the East Coast racing in SCCA Formula Vee.
I sold my equipment when I moved to DC, though I continued to race in Formula Vee on a rental basis until 1996. Since then I've dabbled in things like licensing schools for NHRA (dragsters) and NASCAR (stock cars), though my wife continues to insist that I'm now retired to spectating.
I have a 1969 Triumph Bonneville (motorcycle) I restored about 15 years ago, and a 1994 XJS Jaguar convertible that has just been repainted. And I'm seriously thinking about adding a street rod to my collection.
I enjoy collecting and building models of the cars and bikes I can't afford. Music and fly fishing are also favorites.
5) You've 'retired' from federal service, correct? Knowing it is a sensitive topic and that a number of public officials are among our readers, what can you say about public service that may help industry professionals better understand what is taking place now in Washington, and why things can often be slow to change?
Yes, it is a sensitive topic. Between HUD and CFPB, I spent the better part of 13 years working with career federal employees and managers, as well as political appointees, on topics related to manufactured housing.
While the program staff at HUD certainly appreciates the importance of manufactured housing as an affordable housing option, I've heard manufactured housing dismissed as third world junk by agency staff whose knowledge is limited to trailer park jokes.
I've also worked with agency staff that object in principle to an industry that sells housing products to lower income consumers who pay high interest on dwellings that usually don't appreciate. These same staff usually haven't considered the meager housing options usually available to these customers (dilapidated site built, Section 8, etc.).
The education needed to overcome these prejudices can be difficult and potentially very expensive. As I recall, MHI investigated the possibility of hiring a public relations firm to do a national image campaign several years ago. Great idea, but $10M was simply too much for an industry that was in the process of losing most of its financing. Since this kind of national educational promotion isn't going to happen any time soon, I think it's up to each of us to realize that the typical agency staffer probably doesn't understand the nature and value of manufactured housing. We all need to be patient and try to bring those that we deal with along.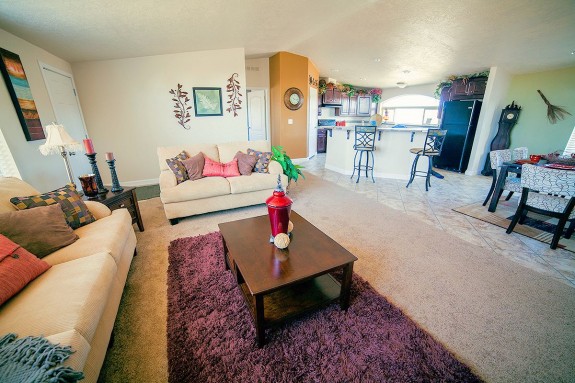 6) You've had significant exposure to the manufactured homes as a housing option. Is it fair to say you are true believer? If so, why? If not, why not?
You can count me as a true believer.
I was responsible, along with the Consensus Committee, for ten years of upgrades to the standards and regulations, and the creation of both the installation and dispute resolution programs. So I know how closely the HUD standards parallel the codes for site built.
I also refocused the program on improving quality control at HUD-certified plants. I've been in several factories, I've seen the industry's best products on display, and I've watched homes being set up in communities. I'm sold.
7) Affordable housing is a hot button issue. Federal, state and local budgets spend tens of billions of dollars a year subsidizing rental housing. Ron Thomas, Sr. Chairman of the 5 state Midwest Manufactured Housing Federation Louisville Manufactured Home Show has called Manufactured Homes a "phenomenon," and has called for a federal back-stop to lending akin to what took place post WWII. Do you see a role for the federal government today in guaranteed lending?
As a lawyer, I prefer consistency in government.
According to the Truth In Lending Act (12 CFR 1026.2(a)(19), "dwelling means a residential structure that contains one to four units, whether or not that structure is attached to real property. The term includes an individual condominium unit, cooperative unit, mobile home, and trailer, if it is used as a residence." Since the government considers a chattel manufactured (mobile) home to be a residential structure, the myriad federal residential lending laws apply to manufactured housing chattel lending transactions. Accordingly, I think that if the government provides a backstop for some residential structure loans, it should provide an equivalent back stop for all such loans.
8) Many don't realize that HERA 2008 not only gave us the SAFE Act, but also gave us so-called Duty to Serve (DTS), which specifically mentions manufactured housing. What would you suggest to industry leaders as a way to actually implement the DTS, which some see as being thrown into limbo by regulators at the FHFA?
As I understand it, new Director Mel Watt has agreed to reconsider FHFA's proposed duty to serve rule that would have barred purchase of chattel manufactured housing loans by Fannie and Freddie. That is good news for the industry. However, I have also seen a May letter from several pro consumer groups asking Director Watt to restrict these loans to those that meet the new Qualified Mortgage standard. They also ask that FHFA impose an average prime offer rate (APOR) cap on eligible chattel loans and also impose provisions for security of land tenure. I doubt the industry wants all these limitations, and I'm sure appropriate outreach to FHFA is being made.
9) Don Glisson Jr, of Triad Financial and prior MHI Chairman, has lamented the problems often caused by two national associations that fail to agree in public on key issues. At MHProNews, we get periodic messages and calls that essentially say that some congressional rep or staffer is saying words to the effect of, 'who do we listen to on this (x – fill in the blank) issue?' You've worked with both organizations, and you have a sense of how each operates and their respective goals. What do you see as a way to bridge the gap between the two that would maintain their unique goals?
This is a tough one. I've admittedly been away for a while, but when I was at HUD, MHI obviously had the broad interests of the industry at heart. MHI leadership and staff were always willing to discuss problems and share new ideas with us at HUD. We didn't always agree, but our relations with MHI were always respectful and usually productive.
As for MHARR, we really didn't have a relationship. Rather than reaching out to discuss differences, MHARR would simply attack everything we said or did at HUD. I must have spent 10% of my time responding to endless letter bombs MHARR would send either to HUD leadership or Congress. Always the same recycled complaints, never anything constructive.
As I remember, MHARR had similar running battles with MHI during that same time. While MHARR would call an occasional truce with MHI, their pledges to work together with MHI never lasted more than a month or two.
Personally, I don't think it makes much sense for there to be two national groups, especially for a small industry with critical legislative and regulatory issues. As your question itself suggests, two groups is a recipe for confusion in Washington, especially if the groups disagree on important issues.
Over the years, I have watched MHARR disagree with MHI as a matter of course; contrariness for its own sake. Maybe relations are better now, I just don't know. However, rather than trying "bridge the gap," some form of merger makes the most sense to me.
I think the source of most of disagreements is well known. Eliminate that source and I think a cohesive single group would have a good chance of effectively representing the industry's interests in Washington.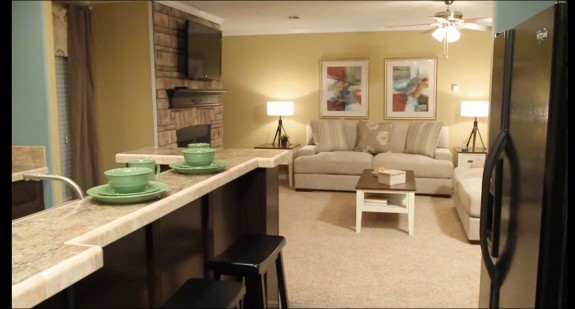 10) So called consumer groups and not-for-profits are often misunderstood by our industry. But when a person objectively reads articles by people like CFED's Doug Ryan, Stacey Epperson or Paul Bradley, while we may not see eye-to-eye on financing or some other topic, objectively there is far more support than anything else at play. What would you suggest to bridge that communications or understanding gap between MH Pros and a number of not-for-profits?
Plainly CFED is a major proponent of manufactured housing as a source of affordable housing for lower income groups. http://cfed.org/programs/innovations_manufactured_homes/ As the nearby link shows, CFED has devoted serious effort to their manufactured housing programs. That's a good thing.
But there are those who believe that CFED's agenda is to promote land home only products for siting in condominium-style parks that would be operated by CFED allies and to phase out chattel homes altogether. Perhaps someone who knows more about this issue should write it up.
Honestly, I haven't had that much contact with the Washington not-for-profits. Like much of Washington, many seem to be staffed by highly educated, consumer-oriented people with little or no experience in the field. They often form opinions based on what they think a consumer should want rather than what real people actually want and need.
As with Congress and federal agency staff, the willingness and patience to educate the staff of these organizations is critically important.
11) Dave Stevens shared a guest column with us about financing and affordable housing. The last time MHProNews interviewed you, we asked, do you believe there is a conspiracy to destroy the industry, as some allege?
Well let's see. If there was a plot to destroy the industry, would former FHA Commissioner now Mortgage Bankers Association President Dave Stevens be so positive about the future of manufactured housing.
And if HUD were engaged a plot to destroy the industry, would the program be putting so much time and energy into improving quality control in the plants it certifies? And if HUD were engaged in a plot to destroy the industry, would HUD work to preserve federal preemption rather than just letting state and local codes take the industry over?
It is true that financing has been a difficult problem for many years, but Fannie, Freddie and lots of private banks and secondary investors got burned by the whole Green Tree debacle. While will still take more time to rebuild the lending industry's confidence in the integrity of this industry's loan origination process, that hardly means they are conspiring to destroy the industry.
12) You're doing consulting these days. Give us a snap-shot of what that looks like, and what are the areas that you think you could bring value to a corporation, association or industry affiliated groups?
Well, I have a thorough knowledge of both the HUD manufactured housing program and CFPB appraisal rules, and a good understanding of FHA lending practices and CFPB's other mortgage rules. I'm pretty well known around those places too. For now, I've been accepting assignments from some well-known associations and am helping an equity investor locate appropriate investments in the manufactured housing industry. A few other projects are under discussion.
13) Closing thoughts?
I'm encouraged by the increase in production, and impressed by the steps that have been taken to normalize the origination of loans. My sense is that the big banks and institutional investors will eventually realize that these loans are safe investments and will be returning to do business.
Personally, though I'm very happy to be retired, I intend to stay in touch with the MH crowd and help out where I can. ##
Editor's note, three recent articles from Bill Matchneer are linked below, as here is the link to his first A Cup of Coffee with…Bill Matchneer interview.