1) Who, What and Where: (Your name and your formal title at Equity LifeStyle Properties (ELS)).

Marguerite Nader, President and Chief Executive Officer.
2) Background, When and How: (When and how you began with ELS).
After graduating from Marquette University, I began working for Equity Group Investments, Sam Zell's private investment firm. I started as a Financial Analyst in his private office building portfolio before it went public as Equity Office Properties Trust. Then I joined ELS 20 years ago.
3) What are your personal interests or hobbies? How do you like to spend non-work time?
I have four young children who are very active in sports and school activities so I devote the majority of my non-work time to that.
4) You are a relativity new CEO for ELS, tell us about your rise in the company.
When I began working for ELS 20 years ago, we had a great portfolio of 40 properties. Between 1994 and 2012 we purchased 359 properties, including 179 RV resorts. I have migrated through various departments at ELS, including asset management, sales and marketing, finance and acquisitions. I have been involved with each acquisition/disposition we have completed. My experience within each of these areas enables me to see the company from the inside out from virtually every perspective. This is a distinct advantage as we begin to operate newly acquired properties and make decisions about how to position the assets- for shareholders as well as for customers. I have worked closely with our board of directors and senior management over the years on our strategic plans and long term goals.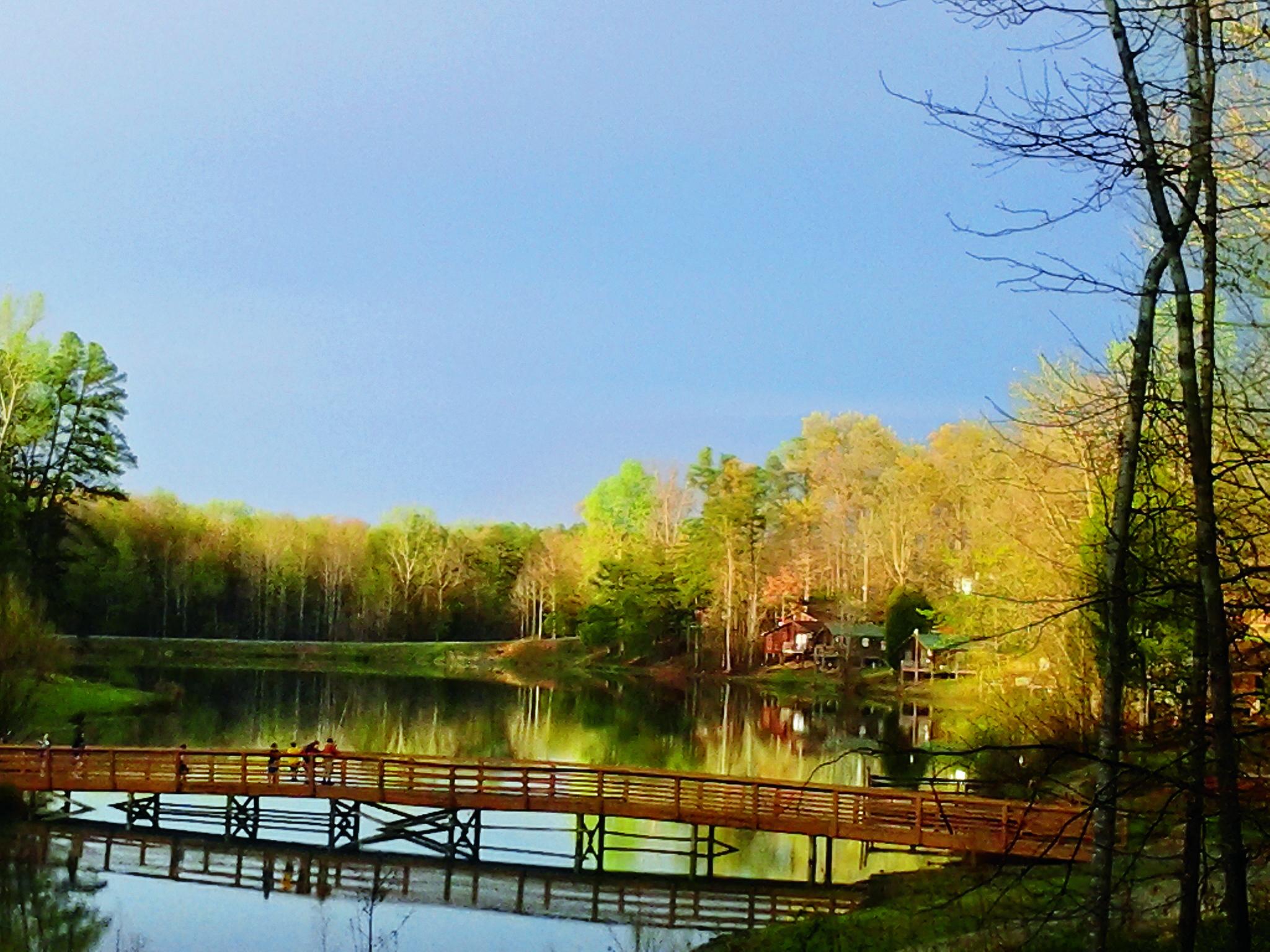 Forest Lake, NC_Thousand Trails RV Resort. 
5) I hear great things about the ELS culture.  How do you foster a strong working culture?
I look around ELS and see so many long-tenured employees, and I think the key to the longevity is our environment. From the beginning, we adopted many of the tenets from Sam's (Zell) private firm – transparency, solidarity, creativity, drive. We enable employees to set their own limits with respect to career advancement.
Most of our changing of the guard at various levels is from promotion within the organization. Within our senior management team, our Chief Financial Officer, Paul Seavey, has been with us for 19 years, and Roger Maynard, our EVP – Asset Management, has been with us for 16 years. Patrick Waite, our Senior Vice President of Operations, recently returned to ELS – so we think of him as a long-time ELS employee as well since he was with us around the time of our IPO 20 years ago.
We consistently see employees come back to the ELS fold after leaving to explore other options; I see that as a very positive aspect of ELS. I understand that this is not just an ELS phenomenon, but a function of Sam's world in general.
6) In 2011, near the bottom of the manufactured housing shipment decline, ELS purchased some 76 communities from Hometown America, LLC.  What did ELS see then that others – who in speculative 'reports' such as IBISWorld published predicting the demise of manufactured housing – missed?

Two years ago we had the opportunity to buy 75 manufactured home communities from a quality operator.  The communities generally were in our core markets and represented an opportunity for us to acquire well-located, quality assets with stable cash flow.  With that transaction, we expanded our portfolio of MH communities by more than we had done in all the years since our IPO. We have a flexible balance sheet which allowed us to move quickly on the transaction, and we were able to integrate the portfolio immediately into our existing footprint.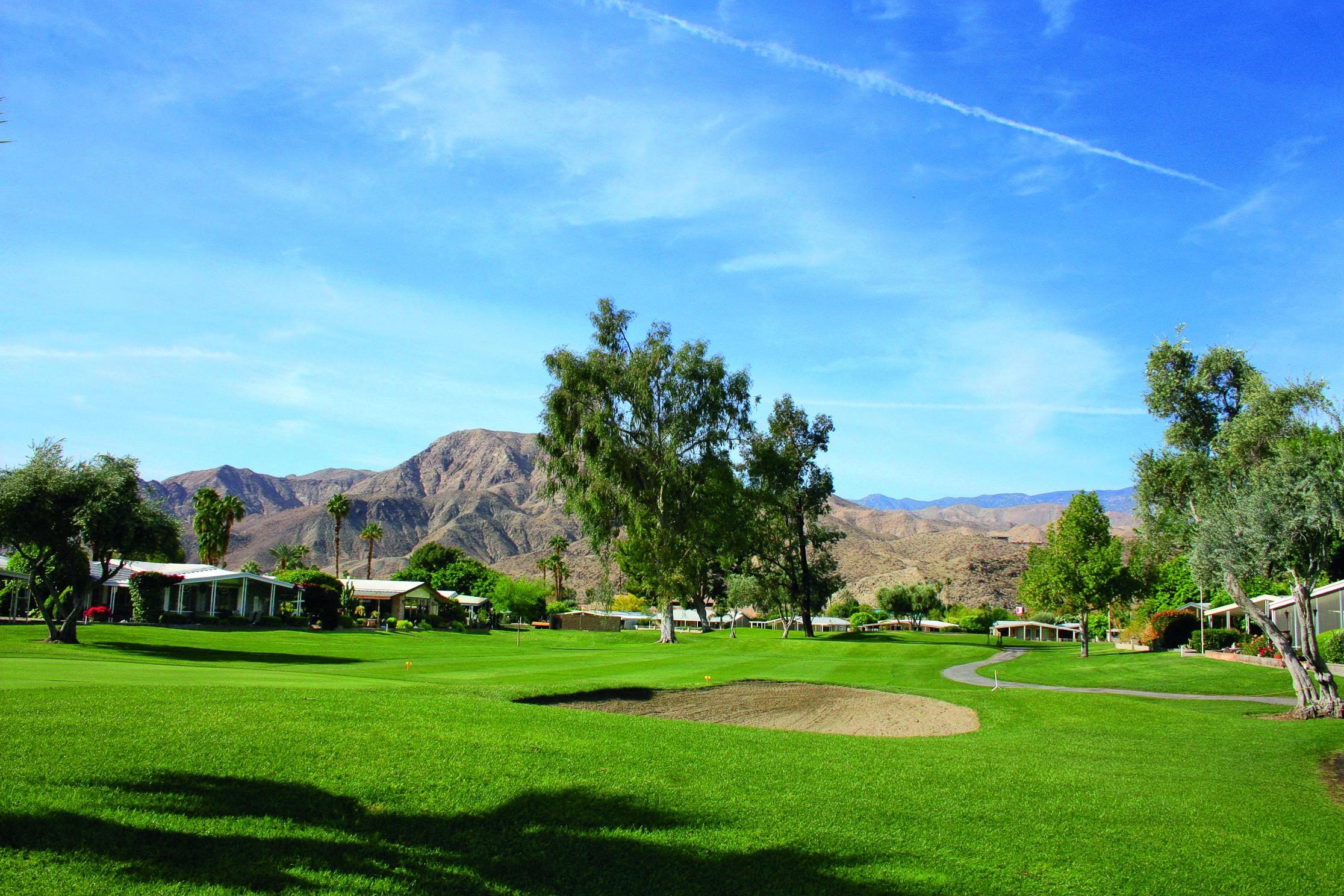 Date Palm Country Club, CA.

7) Your industry colleague, Sam Landy at UMH, said in an interview with MHProNews that given the large and ever growing need for affordable housing in the U.S., he sees how the manufactured housing industry could return to new home shipment totals of 300,000 to 400,000 annually. Others inside our industry think we ought to be happy to return to shipments in the 60,000, 70,000 to 100,000 annual shipment range levels.  What say you?  Why?
While ELS is primarily focused on age-qualified, retirement-destination locations, I recognize the need for affordable housing in the U.S.  In our business, it is really a focus on how many of the homes
are being shipped to land lease communities versus land-home packages.  New home shipments will be dependent upon both how the housing market and the economy recover, as well as the availability of chattel financing. I think that when the economy sees a return of single family housing to more normalized levels, you will see a gradual increase in home shipments.
8) Industry veteran and Green Courte Partners Chairman, Randy Rowe, called for a 5 Point Plan for Industry recovery.  It included the following: A) Better Warranties and Customer Service, B) Dealing effectively with Chattel Financing Issues, C) Economic Security for Our Customers, D) A Multiple Listing Service(s) (remarketing system for individuals, lenders) and E) A National Marketing (Image) Effort.  What would you say about these bullet points?  Do you think that other possible solutions, such as more "best practices" and professional sales training within our industry, are also needed?

I think those points call attention to some of the issues our industry has faced, and addressing them would be beneficial for the industry, which suffers to some extent from a lack of visibility and appreciation from the perspective of some customers, investors, lenders and vendors.
The typical reaction to seeing a manufactured home and visiting a manufactured home community for the first time is overwhelmingly positive. We need to get the message out about the quality of manufactured homes and the character of our communities to foster a better appreciation of the outstanding product we offer our customers.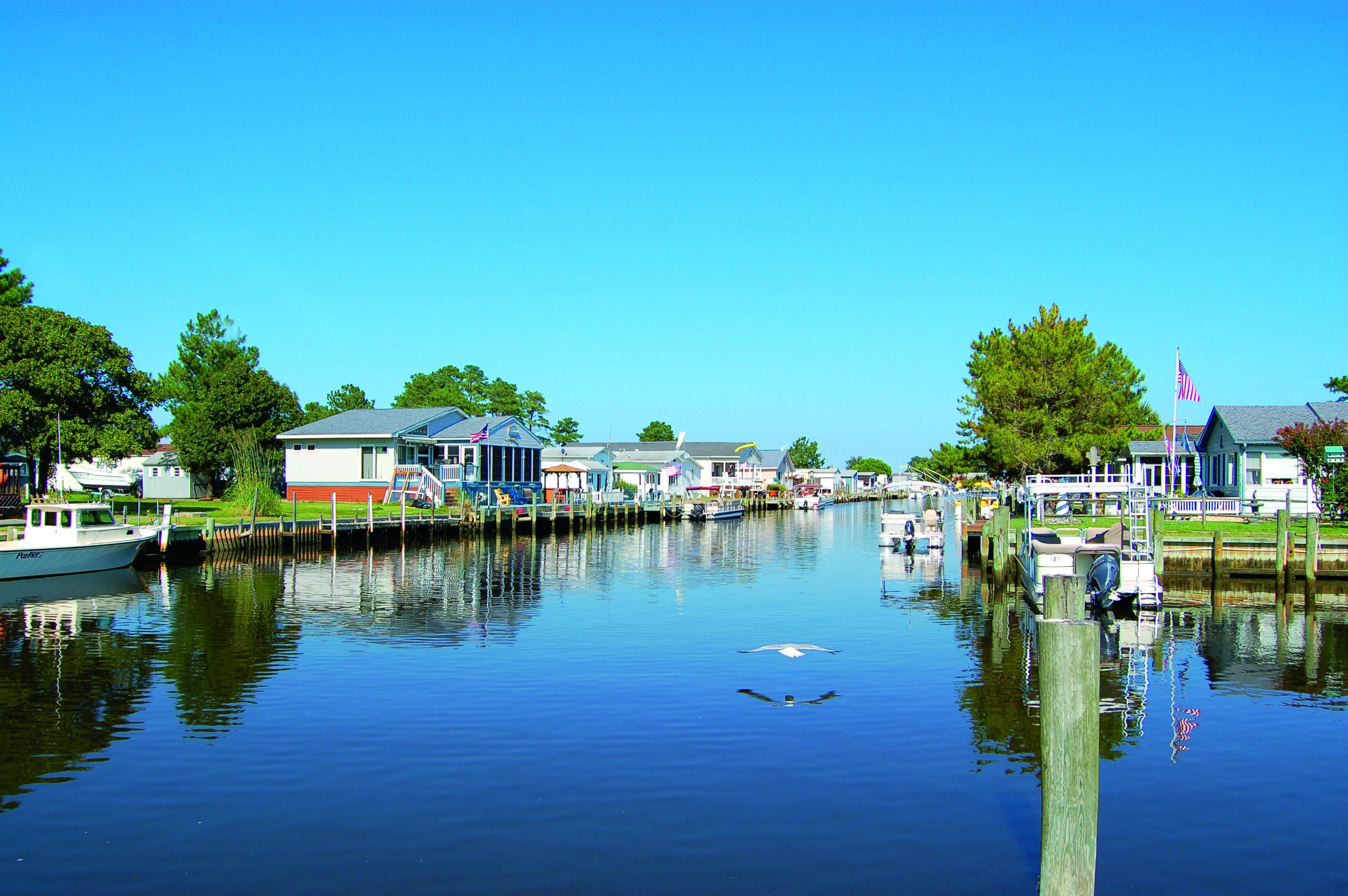 Mariners Cove, DE
We changed our name to Equity Lifestyle Properties a number of years ago to make it clearer that our communities are about the desirable lifestyle we offer.
9) Millions in America today have forgotten or have never learned how free enterprise acts in the market place as a natural corrective, long before government regulators at all levels stepped into so many aspects of business.  For those with an open mind, what would you say about the benefits of free enterprise while juxtaposing that with current regulatory environment, such as the impact on business from laws such as Dodd-Frank and the Affordable Care Act, also known as ObamaCare? Somewhat related to the prior question.  Many today have forgotten what wage and price controls did during the Nixon years.  Similarly, some well meaning people think that rent control is a good idea.  ELS operates in areas where rent control exists.  This occasionally hits news headlines, even when only small groups show up to protest.  But we know, for example, that real estate property taxes on conventional housing in areas near some of your communities would mirror or even dwarf the cost of site fees, so that living in a manufactured home in a high site fee area can still be 'affordable.'  From a free enterprise perspective, and with 20 million new housing units needed by 2030, please explain why rent control can harm the interests of the huge need for affordable housing in America.
The current regulatory environment, from rent control to health care, presents challenges to conducting business.  To understand the impact of those challenges it's important to appreciate the collateral issues and unintended consequences that accompany the regulatory environment.
With respect to the Affordable Care Act, I think it is still too early to appreciate all of the ways this new law will impact our businesses. But it seems fair to say that across the business community decisions will be made to accommodate the new requirements that may have negative effects on employees as well as employers.
10) With respect to rent control, it has been proven that governmentally imposed rent control that prevents the landowner from increasing the site rent to market levels on a change of tenancy forces incoming tenants to pay inflated, "premium" prices to buy homes from residents who already own them.  The incoming residents do so in order to get the benefit of the future below-market, rent-controlled rent.  The result is that rent control laws do not reduce the overall cost of this housing option to incoming residents, and instead forces them to pay substantially more money upfront to get into the community. Political lobbying has become an important part of business today. Virtually no manufactured housing (MH) pros like Dodd-Frank (DF) in its current form.  Congressman Walter Jones (NC3-R) told MHProNews that it was never Congress' intent to muzzle the speech of MH sales people.  As you know, common hits on Dodd-Frank include, but are not limited to, harm done to current manufactured home owners values if chattel loan options are choked off and concerns that failure to modify DF could cut personal property lending by roughly 33% +/-.  MHI, MHARR and state/manufactured home communities are working to pass a legislative fix that includes the recently filed bill HR 1779.  Based on your experience in working with legislators, what would you say to business owners, rank and file, executives or managers about the need for a DF fix and how best to engage their Congressional rep and U.S. Senators?
Dodd-Frank and its impact on the MH business is illustrative of the collateral issues that can come as a result of government regulation.  While ELS has historically never had to rely on the chattel lending market, I appreciate the importance of it inside of the broader MH industry.  Currently, constraints on the role of the salesperson in the lending process have made it more difficult for customers to buy and finance homes, which should be rectified.
We have found the best engagement from a political perspective is awareness.  It's important to make elected representatives at both the local and national levels aware of the role and benefits of manufactured housing within their districts, and to help them to understand the effects of regulation in our industry.  Effectively addressing these regulatory issues should involve a bi-partisan effort.
11) What do you consider the largest challenges facing the manufactured housing industry in general today?
We've touched on some of the most significant challenges, including rent control, the lack of chattel financing and the public misperception of the quality offered in today's manufactured homes. In addition, the landscape of our business has changed at the margin as we see more customers choosing long-term home rental from their menu of housing options, which moves us away from a pure land-lease model. ##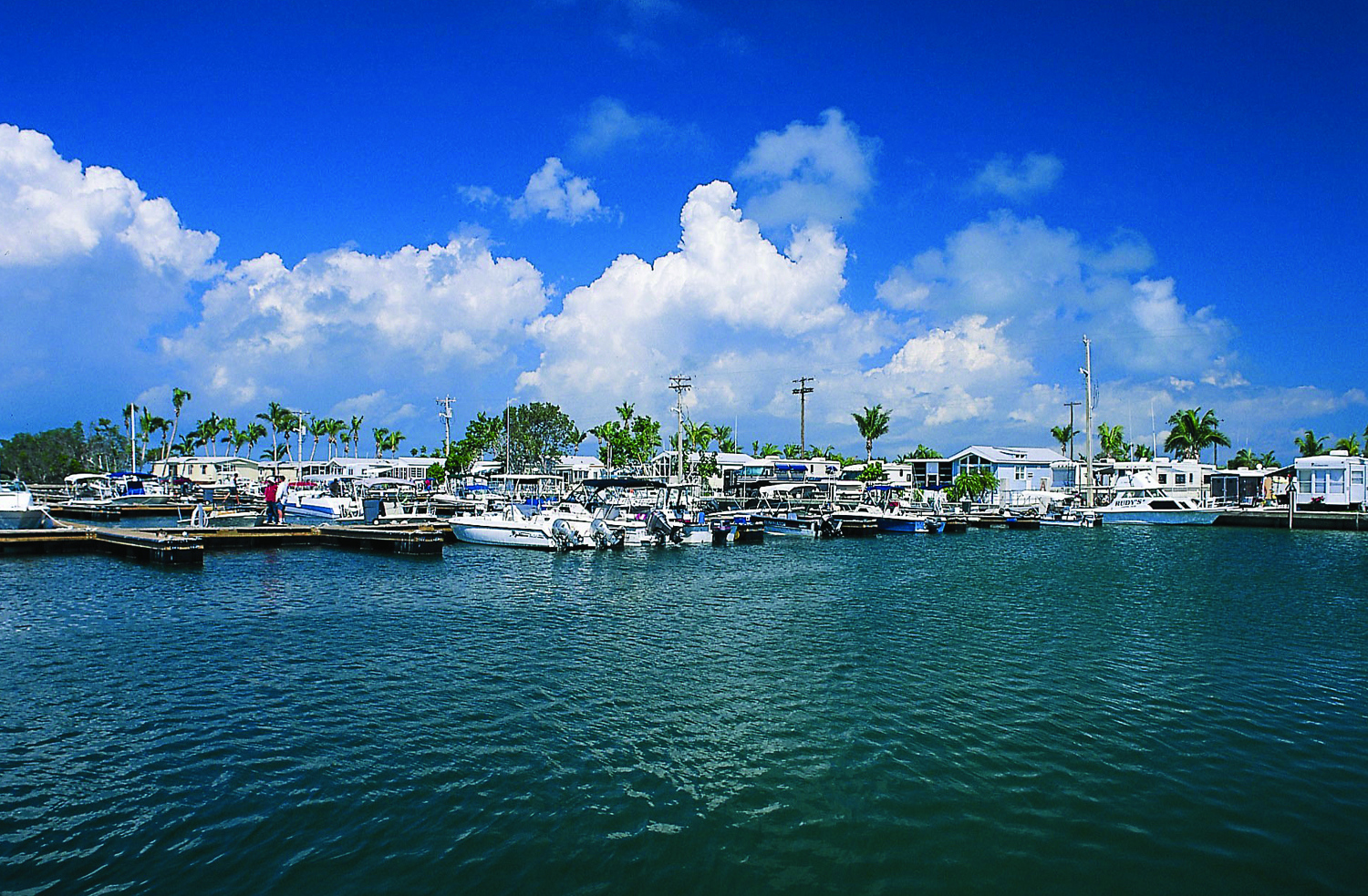 Sunshine Key Resort and Marina, FL