1) Who, What and Where: (Your name and your formal title at Sunshine Homes and where your company is based).
My name is Lindsey Bostick. I work at Sunshine Homes, which is located in Red Bay, AL.
I am lacking in a formal title at present, because I have been rotating throughout the company to learn as much as possible. When they printed my business cards, I was working in the sales department, and that lists me as a "Sales Assistant," so I guess that's as formal as it gets right now.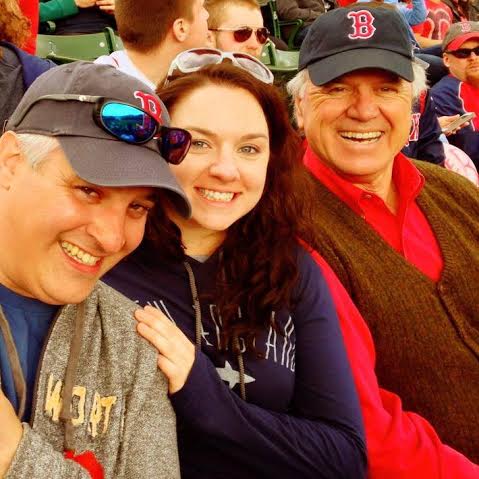 Relatives and fellow Sunshine Homes Team members,
Gary Dobbs – left – Lindsey Bostick – center – and her dad, John Bostick at right.
2) Background: (Educational/Professional snapshot before entering the factory-built housing arena. Explain how you see your education being of benefit to your work in manufactured and modular home building.).
Before coming to work at Sunshine Homes, I was a massage therapist for several years. I received my education from the Red Mountain School for Healing Arts in Birmingham, AL. I know it is a very different industry from the manufactured housing industry, but it was a very good career for me at the time, and taught me a lot about interacting with others, especially in terms of reading body language and intuiting people's needs.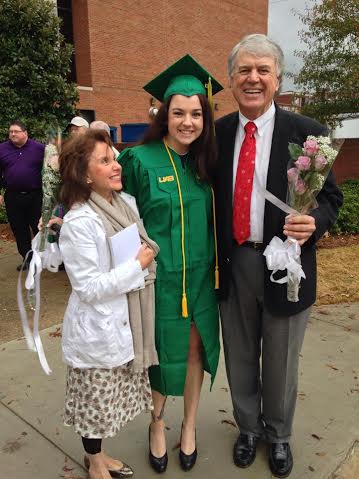 Pam Bostick (l), Lindsey Bostick (c) and John Bostick (r).
While I was working as a massage therapist I was attending the University of Alabama at Birmingham to achieve my Business Management degree. The Business Management degree earned from UAB has been very helpful for me here at Sunshine Homes. I have been able to apply what I learned about management skills, economics, finance, as well as entrepreneurship skills in my everyday working environment.
3) When and How: (When and how you began with in manufactured housing).
I began at Sunshine Homes on January 19th of 2015. The "How" part of the question is probably unique to my situation, because my father is the president of the company. I have always been raised with the understanding that one day I might work at Sunshine, but my father never pressured me and allowed me to do my own thing.
I believe he wanted me to come to work at Sunshine Homes because I truly wanted to, and when I was truly ready, not just because it "was expected."
So when that day came, I called him and we began discussing my being hired on to work in the company.
4) What are your personal interests or hobbies? How do you like to spend non-work time?
My main interests are my animals. I have currently have 3 dogs and 3 cats, and we all love to take long walks as much as we do snuggling up with a good book. I absolutely love to read! Besides that, I enjoy spending time with my family and friends.
5) Sunshine Homes Inc. is a family-owned business. What year did the company begin? How many homes have been sold by Sunshine since then? Please give us an inside look into the family's business, and don't forget to share insights into the pet food side of the family enterprise too!
Sunshine Mills was started in 1949 by my great grandfather, Omer Bullen and grandfather, Fred Bostick Jr. The mills started as a feed plant and began making pet food in 1960. They have expanded and grown to include several plants across the United States.
Once the Mills was securely started, my grandfather started Sunshine Homes in 1971. We are one of the oldest manufacturers in the South. Since then we have sold over 88,000 homes across the United States.
6) Your dad, John Bostick – who is the president and CEO of Sunshine – has said that you are going to be part of his "retirement plan." So you're being groomed to take over the leadership at Sunshine someday. Tell us what roles you've already fulfilled at Sunshine. What are some of the takeaways you've already had from those positions?
I began my work at Sunshine as a sales assistant. I think that was an excellent place for me to begin because I was able to learn about the product itself and I was able to talk to dealers and get to start the process of learning their prospective and the challenges they face, with financing, the banks, unsettled customers, etc.
It also helped me learn about what was trending in our industry, by hearing the same requests over and over on a spec home – like the new beam packages and exterior looks we offer – and hear what things that we were building that were "a hit" and what wasn't as hot.
Then I moved into the costing department. Our cost-man is also our main draftsman, so I was able to learn both the drafting side as well as about costing out a house, inventory, etc. That time really helped me to understand what money we were putting into a house, how that affects our selling prices, as well as being able to watch houses come to life from paper, to auto CAD, to the final product.
Currently I am working out in the production plant, following our assistant production manager. I have learned a lot during this time, like how our plant flows, meeting the all the amazing people that work out there to build these great houses, as well as having the opportunity to sit in on our weekly service meetings.
It's really hard for me to put into words how much I have learned in each role, because honestly I was a complete novice when I came to work here, so the fact that I can competently stand in the plant, see and hear what is going on and understand how and why we do the things we do, speaks to the fact that I have learned so much from all my amazing and patient teachers.
I look forward to continue to learn for the rest of my career here.
7) While you see women in virtually every role in manufactured housing – including many working in plants on the production center floor – it is rare at present to see a woman at the top spot of a factory-home builder. Do you feel like a "career pioneer" when you are starting down this path towards the top leadership of respected independent producer, Sunshine Homes?
I don't know if the feeling of being a "career pioneer" has truly set in yet, but I feel incredibly fortunate to be in a position I am.
There is definitely a lack of a female voice in the leadership roles within the manufactured housing industry, so I am grateful at the opportunity to change that.
A coworker told me that his daughter, who is only a few years younger than me, told him that she thinks it is really cool that I am here at Sunshine Homes and am next in line for leadership. Hearing things like that makes me very proud and excited for what the future holds for me, and for other women within the factory-built home industry.
8) You're part of a younger generation that left college with significant student debt. 88% of Millennials (Generation Y which reached adulthood around the year 2000) say that want to own a home some day. But many point to high debts as a reason that they don't already own and are thus renting instead. With some 71 million millennials (Gen Y) in America, this is a huge target market for housing. What opportunities do you see for manufactured and modular homes in tapping into that Gen Y profile buyer? Do you think that your living in a Sunshine manufactured home yourself gives you an edge when you talk to Millennials?
I believe the Millennial generation is a wonderful opportunity for manufactured and modular homes. We can meet all the needs of this generation by offering a quality home at an affordable price.
I know that living in my own manufactured home gives me an edge when I talk to other Millennials, because I am already more able to explain to my friends about the quality of our homes in terms of their production as well as their set-up.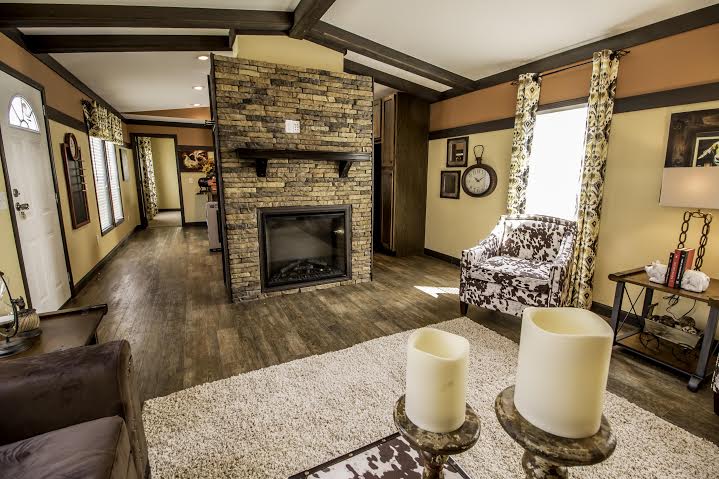 Single Section Sunshine Home.
The financing is definitely an obstacle for people my age, many have debts from college or other instances in their lives that have resulted in loans that must be paid, or they have a lack of credit that keeps the financial institutions from believing in their ability to pay.
I think that if financial institutions and regulators would work more with our industry, then they would really be able to see what a good match it would be to put Millennials in manufactured housing.
We can provide the exact size home that new home buyers might need, so they won't be forced to buy more of a house than they can afford, which can otherwise occur when a first-time home buyer get a site built house.
As an industry we are definitely seeing an increase in attention from these younger first time homebuyers.
9)Tell us what your experience is of living in a Sunshine Home? How has living in your own factory-built home shaped your perception of the manufactured and modular homes that our industry builds?
I absolutely love living in my Sunshine. I have our 236 model. I have always known what great homes these are, because my dad has lived in one since I was a little girl.
Having my own has been a great experience for me. I had a site-built house when I lived in Birmingham, and it was a great house, but I loved being able to see and work on my house as it came through the production line and witness the strength and value in the set-up.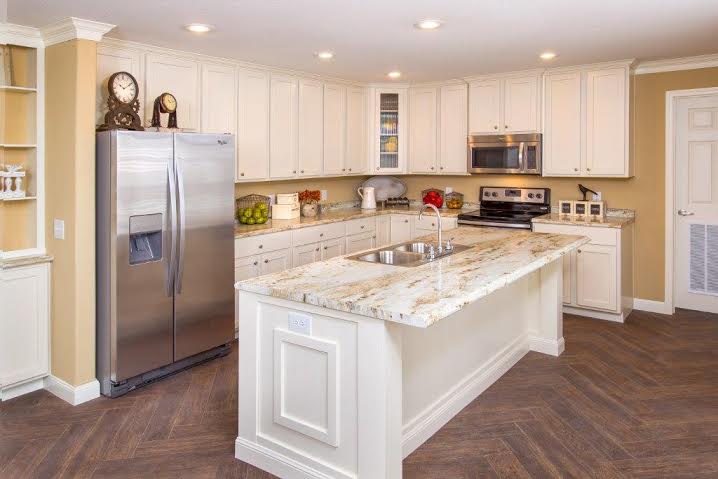 Sunshine offers a wide variety of mid-to-upper end "residential style" models in
single sectionals, multi-sectional HUD Code homes as well as state-coded modular homes.
Our homes are truly so safe, heavy and quality built. I know I am in a home that will stand the test of time.
I am also glad to be able to experience our product everyday, it helps me to speak to our retailers and customers about options that I really enjoy and would suggest to each and every home buyer.
10) Your dad has a unique leadership style. Tell us a about that, and what are you learning from him and others on the team that you believe will be useful for your career in manufactured housing?
My dad is very invested in the business. He is involved in all big decisions that occur within the company and supplies a lot of the new things that we try, whether it is an exterior look or sales incentive.
While he is very hands on, he has created a successful team of leaders within production as well as sales and purchasing. Therefore, he trusts the other members to throw out ideas and execute them well. He believes in this company because he knows that the people that work here are proud to make quality, affordable products and that we all strive to achieve the best possible homes.
11) Let's talk Louisville! How many models will Sunshine Homes plan on taking to the Louisville Show in 2016? Will you be going to the show? What will you're role be at the Show?
We will be taking two multi-section homes to the Louisville show this year and we are very excited. I will be going to the show, first with the set-up crew, so that I can witness and learn everything that goes into that, and then I will remain at the show with the salesmen and work as an assistant/helper to them.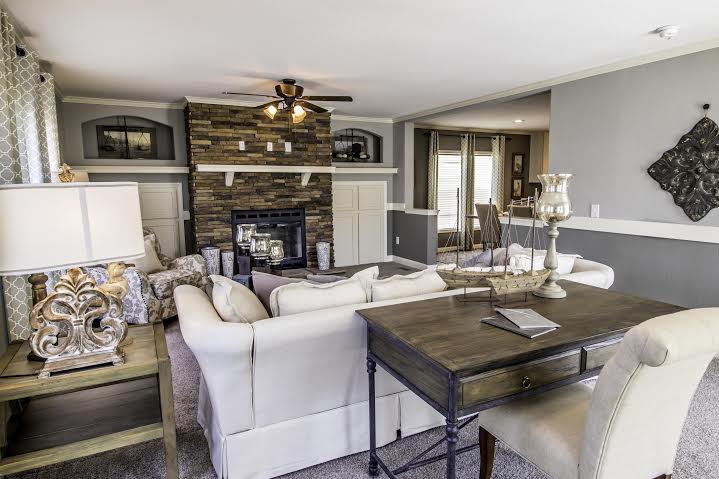 12) In 2013, the Louisville Show actually attracted more attendees and total attendance than the popular Tunica Manufactured Housing Show. For those who haven't been to Louisville in years, or those who may have never come yet, what reasons would you give them why it pays to come to Louisville? What are the kinds of things that Sunshine Homes has planned for your show display in 2016?
I went to the Louisville show for the first time last year and that was a very educational experience for me.
There are different manufacturers there that do not attend the Tunica Show, mostly northern and eastern manufacturers, so attending this show allows people to see a different aesthetics or other trends that may not have reached the southern areas yet that are served by the Tunica Show.
The Louisville show is very large, so there are tons of homes to see, suppliers to meet, plus the retailers and communities professionals. So there is always the opportunity to learn new things, meet new people, and potentially expand your business which is what we all hope for at an industry event.
I think the Louisville show is very impressive, and I am very excited to attend again this year. We will be taking two multi-section homes, displaying one of our new 28 wides as well as focusing on exciting exterior looks that have really taken over the industry the past couple of years.
We are very excited about the homes we are taking and think they will be big hits!
13) You've spoken and worked with a number of independent retailers. I know the good things I've heard from successful Sunshine retailers we've interviewed or met with, but what do they tell you that draws them to the Sunshine Homes product?
The main things that I hear from our retailers on what has drawn them to Sunshine Homes, and kept them coming back, is the quality and residential appeal of our homes, the weight/strength of our models, and our service department.
Our entire company focuses on building a product that meets the highest standards. We build homes we are proud of, as demonstrated by the fact that I, my dad (the president of the company), and many many others who work at Sunshine own and live in our homes.
In an ideal world, nothing would ever go wrong once our houses left the plant, but because of transport and other realities, that is probably never going to happen. So we have invested our time and energy into developing a service department that does excellent work and aims to please retailers and the homebuying customers alike.
We truly believe in our homes, so they come with a service warranty that we are happy to honor and often will go past the warranty because we truly want people to love their homes. I think that effort goes a long way with retailers.
14) What do you consider the largest challenges facing the industry in general today? Where do you see MH's largest opportunities?
I think the major challenges that the industry faces are:
> the impact on finance companies and on our end-customers of lending regulations,
> as well as continuing to battle the poor perception that has been cast on us. My dad is committed to working on that image issue end, in word and deed.
I think one of the big opportunities for us is the fact that "Tiny Living" is very trendy right now and that people are looking to downsize out of their larger site-built homes with big mortgages, to more affordable housing.
One of our greatest assets is that we can be flexible. We can build a tiny home for the couple that wants to downsize from a two-story house to a two-bedroom home, or we can build to meet the needs of a large family who have outgrown their apartment or rental lifestyle, and are ready to be homeowners. It is a very cool thing to be able to do so much for so many potential home buyers.
15) Closing thoughts or comments, Lindsey?
I just wanted to say thank you for the opportunity to discuss my family's business. It has been such a pleasure this past year of getting to work at Sunshine Homes and experience the manufactured housing world. I am so very excited about the future of this company. ##