1) Who, What and Where: (Your name, and your role/job title at organization or firm and where you are based.)
Tim Connor
CEO of Connor Resource Group
Davidson, NC.
2) Background (Educational/Professional before entering the factory-built housing arena):
I started speaking and training full time in 1973. Prior to that I owned a publishing company, was VP of sales and marketing for a national food organization and spent several years in the advertising, insurance business and worked for a national association. I earned my CSP (Certified Speaking Professional) designation from the National Speakers Assn in 1990. This designation has been achieved by only 650 people during the past 30 years. During my career I have given over 4,000 presentations in 24 countries and I have had over 100 clients in the Manufactured and Modular Home Industry.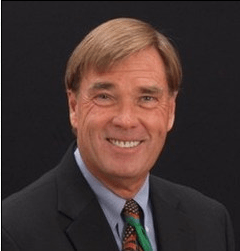 3) When and How: (When and how you got into the Manufactured/Modular Housing Industry)
In the late 80's one of my Manufactured Housing clients suggested that I offer my services to the Building Systems Council, a division of NAHB. I was selected to give a presentation in the early 90's. My audience was over 300 MH industry company presidents/owners. As a result of that presentation during the next 20+ years I have given over 500 presentations to organizations in this industry nationwide. During this period I have also given over a dozen repeat presentations for NAHB.
4) What are your personal interests or hobbies? How do you like to spend non-work time?
Too many to mention but here are a few; the outdoors and hiking, white water rafting, browsing antique stores, the beach, reading both fiction and non-fiction. And writing. Some might think writing was a chore but for me it's a release and a way to manage life with its many twists and turns. I am also very spiritual and spend a great deal of time reading and studying Scripture with the goal of living my life according to God's Word and will.
5) Please name some companies in and out of the pre-fab housing industry that you've worked with, to give readers a better sense of the depth of experience in your background.
Fairmont Homes
All American Homes
Nationwide Homes
Centex homes
Bloedorn Lumber
Lyman Lumber (all of its divisions)
Lincoln Logs
WI Housing Alliance
HandCrafted Homes
Kuhn's Brothers Log Homes
NAHB (Building Systems Council)
We are also starting a group for forward thinkes called the MH Inner Circle.
6) A recent Masthead blog reported facts that ought to point to much higher levels of success than we see today. What do you consider the largest challenges facing the manufactured housing industry in general today?
For many years the Manufactured Housing Industry has had the equivalent of low self-esteem. In other words, they failed to believe in their value and contribution to the housing industry and get the message out of the many values and benefits of manufactured/modular homes and
factory-built construction.
This is gradually improving but in my opinion is still an issue.
Another thing is their unwillingness to "throw away the box."
They just keep thinking outside the box and when something doesn't work they jump back in the box where it's comfortable even though its approaches that are familiar with might no longer be relevant.
In other words – what got you here won't get you there. The industry needs to continue to reinvent itself or it will fail as many of its manufactures have during the past few years.
I won't mention names, as most people in the industry know who they are, but I can name more than two dozen firms that at one time led in various aspects of the industry. Some are now gone forever. Why? Arrogance? Ego? Ignorance? All three? Or something else.
Having worked with dozens of firms some who are still in the business – and many who are not –
one thing is clear. The world is continuing to change and organizations that do not adjust, adapt and learn will become obsolete.

Tim Connor is among the rare speakers these days who tailors
his presentations, interacts live with attendees
and can present without notes or power-point.
Tim understands sales and management. Image credit PCMA.
7) How do you personally like to respond to challenges that come up for you professionally? (In other words, how do you try to tackle problems and arrive at effective solutions?)
During my career I have faced many challenges. This is my fourth recession since I began my full time speaking and training career. I have a simple philosophy – if you are not failing you are not succeeding, in other words we must use failure, adversity, challenges and problems to get in touch with our blind spots, weaknesses and needs for growth rather than get stuck in the mire of them.
Everything that exists today exists because someone tried to do something or create something and failed and then tried again in a different, unique or even unconventional way. They didn't let conventional wisdom become their mantra or guiding template they just kept improving, changing, trying until they achieved their desired outcomes.
Simply put – when challenges appear the response is – thank you and then careful evaluation of how I got here and why and then what I need to do to avoid a repeated outcome in the future. Was this always easy? Not at all. But a line that I have also lived by is simply the cost of failure is much higher than the price of success.
I read over 100 books a year, I journal daily asking myself – what's working, what's not working and what did I used to do that used to work that I have stopped doing.
I have several mentors, coaches and many heroes that I learn from every day.
8) Tell us about 3 of your 80+ published books.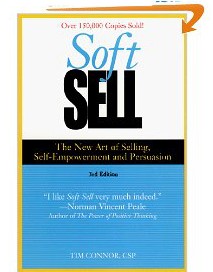 My first book, Soft Sell written in 1981 is the only sales book ever published to this day that is in 25 languages and has international sales over a million copies.
It's basic premise is grounding a sales career in relationship building and not just making sales. I wrote it long hand as I didn't own a typewriter and computers were not within reach.
Its foundation was based on several years of practical selling techniques and approaches that I learned on the street and I might add that things have not changed all that much as to why, how and when people buy.
Another favorite is Corporate Disconnect (CD).
Every organization suffers from CD and if the symptoms and causes are not identified and addressed an organization will lose customers,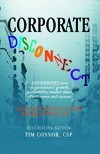 market share, profits and eventually its reputation or even its very existence.
In the book I discuss the common symptoms, causes and practical cures. The foundation of the book can be summarized however in one sentence – if you have a problem in your organization look up the ladder for the cause and down the ladder for the solution. Unfortunately most organizations reverse that process.
Another favorite would be Life Is Short, Live, Laugh and Love while You Still Can.
It shares many simple and common sense lifestyle approaches that most people fail to grasp or apply which is why so many people today are living with stress, frustration, fear, anxiety and a lack of contentment and happiness.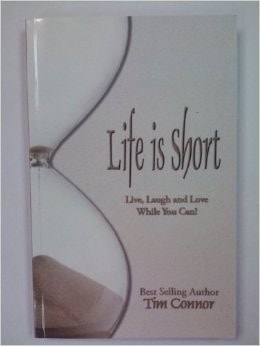 9) It seems that we as an industry need to learn to work with each other better. As one industry pro recently said, "we don't have a product problem we have a communications problem." How can the various 'camps' or voices in the industry achieve that for the good of all concerned? How can we do a better job of reaching out to the public with the best housing value in America?
"If you build it they will come." Not true. You have to implement a variety of strategies to create awareness and acceptance and then engagement.
Every industry competes for consumer's available resources. Do they buy a new home or remodel their current one? Do they buy a new home or save for their children's education? Do they buy a new home or take an elaborate vacation that they have put off for years?
Manufactured Housing builders or suppliers don't just compete with each other but they compete for available consumer resources.
If an industry does not develop inside-industry relations with other suppliers that they might not compete with directly the word will not spread as fast. When you develop a strategic alliance of
relationships where you have a common interest, success will happen faster and easier.
However when you bring a "competitive mindset" to your industry soon or later you will find yourself standing alone in the corner.
Success is all about trusting and respectful relationships. This industry for many years as had a "stand alone" mindset but if it wants to increase its market share as well as reputation it will take a "we" rather than a "me" approach.
10) Jay Hamilton, who has worked in management in factory built home production and now is a state association executive director, has said that manufactured housing has historically failed to invest in marketing and training. Do you think there is a correlation between that.
Yes, but it isn't just true of the Manufactured Housing Industry.
There is a direct relationship between sustained success and positive growth and investing in your most important asset – your people.
When you fail to do that on a regular basis or do it as a knee jerk response to current challenges or issues your employees will not have the skills, mindsets, attitudes, motivation, creativity or passion you need to succeed.
11) On your popular Words of Wisdom blog, you routinely close with the words, "In His Service." Do you think that faith/spirituality are useful or a hindrance in a successful career?
God gave me life, opportunity and the many gifts He has bestowed on me during my many years. Everything I do I do directly or indirectly for Him. If this is a hindrance, so be it. I was not put here to achieve the approval of others. I will say that some people have said to me that maybe my spiritual beliefs could get in the way of more business – Well, there is life here for a few short years and then there is eternity with God. The choice is simple.
12) Any other industry related remarks or comments before we close?
Yes.
There is no better source in the MH industry for current and priceless information that can help any business improve market share, sales revenue, profits and new contacts than MHProNews.com and ManufacturedHomeLivingNews.com.
And remember – If you build it they will come – well I have never agreed with this premise.  All of the information in the world is useless if we don't apply it.  Reading good content and watching those video interviews that Tony and his colleagues have produced is a valuable resource, so long as it is carefully read, viewed and then applied. ##