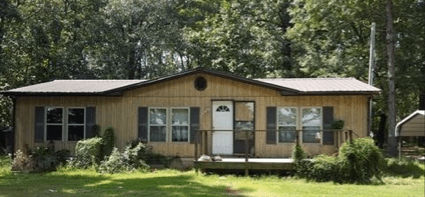 In McCrory, Arkansas, manufactured home residents were faced with an incredibly difficult situation.
According to the Arkansas Democrat-Gazette, officials in the city passed an ordinance that placed a ban on manufactured homes that were worth less than $7,500. If owners were non-compliant, they faced fines of up to $500 per day.
Residents David Watlington and Lindsey Hollaway decided to take action. The couple lives below the federal poverty line.
They sued the city of McCrory and its Police Chief, Paul Hatch, saying that the city "can banish some of its poorest residents simply because they are poor."
The 31-page complaint says that the city ordered them to leave because they cannot afford a more expensive home and that this banishment is a "drastic punishment" that essentially criminalizes poverty and is forbidden by the Arkansas State Constitution.
"The Ordinance contains no defense based on non-willfulness and no mens rea [intention or knowledge of wrongdoing] or intent requirement, meaning that simply being too poor to afford a more expensive home is sufficient for a violation," the complaint stated.
"Further, the lawsuit alleges the defendants' order does not stem from any legitimate government interest and, despite listing four justifications for its passage (relief of overcrowding, promotion of orderly growth, health, and notification to builders), includes no justification for the wealth-based provision."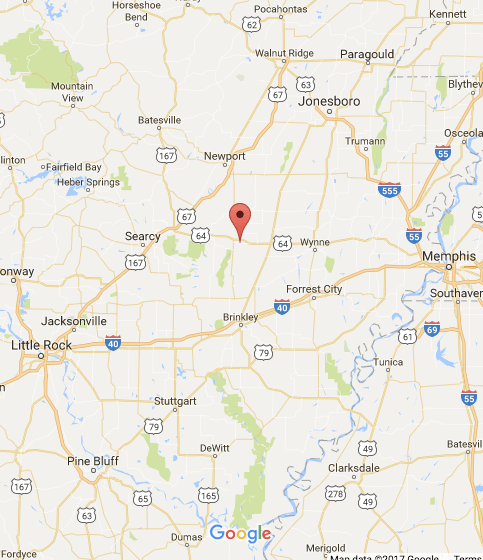 The complaint also stated that even if the ordinance's authorizations were indeed civil, the law would still lack sufficient process to deprive violators of their protected property rights.
Within a few days of the lawsuit being filed, the city amended an ordinance to remove the ban, and an attorney for the city intends to ask a judge to dismiss the lawsuit in light of the ordinance's amendment.
Equal Justice Under Law, a Washington, D.C. based group who helped to file the lawsuit, allege that the city's intentions weren't necessarily pure.
"Defendants are hurriedly rushing to amend their Ordinance, not because they concede it is unconstitutional, but because they wish to evade any preliminary order from this Court."
Federal Judge Price Marshall ruled that the request for a restraining order against the ordinance was moot because the city had promised not to enforce the ordinance.
(Image credits are as shown above.)
Submitted by RC Williams to the Daily Business News for MHProNews.