MHNewsLine: New June Articles! Financing News & Views, Podcasts, updates on 24/7/365 News and more…
What's inside: New June Articles! Financing News & Views, Podcasts, updates on 24/7/365 News and more…
NEW FEATURE ARTICLES FOR JUNE 2010!
Once again, we bring you "All the Best:" Top-Talent professionals from A for Adams to Z for Ziglar! Let's get started with your big June line up…
Joe Adams – Marketing
• A Journey in Successful Marketing
Chad Carr – Management
• The Second Pillar: Getting the Deals Right
Tim Connor – Management
• Training – Investment or Cost?
Tim Connor – Sales
• Do You Have a Lost Sales Strategy?
Nadeen Green – Legal, Fair Housing
• Neologisms
Edward Hicks – Financing
• Title I HUD Code Home Financing Reform?
Chrissy Jackson – Land Lease Community Management
• Upgrading Your Community – Part 3
L. A. 'Tony' Kovach – May 2010 WHA Meeting Photo Report
• Overcoming Challenges and Difficult Times
Greg McClanahan – Soft Skills and Personal Development
• Be the Change
Mike Moore – Sales
• Buyers and Sellers – A Dysfunctional Relationship
George Porter – Manufacturing
• The Future
Ken Rishel – Industry Finance Commentary
• Manufactured Housing Finance Summit
Dave Shanklin – Finance, Lending
• Mixed Signals: Are the Manufactured Home Lenders Loosening or Tightening Their Guidelines?
Bob Stovall – Online Marketing
• Squeezing Out a Lead
John Underwood – Sales
• To Train or Not to Train
Donald Westphal, ASLA – Community Corner
• Attractive Garage Additions
Zig Ziglar – Motivation
• Zig on Success: What It Is and Isn't
Back to top
EVERY DAY MONDAY through FRIDAY
12:00 NOON (Eastern)
Factory Built Housing INdustry News at Noon audio podcasts
with Erin Patla.
Listen Right Now or Download to Listen Later
Don't be the last to know!
———————
MHMSM.com would like to introduce you to our Industry in Focus Reporter-at-Large Eric Miller.
Have a look at Eric's first article, Manufacturer Says Re-opened Modular Plant Positioned for Housing Rebound.
Welcome aboard, Eric!
MHMSM.com would like to introduce you to our new Associate Editor, Catherine Frenzel (Link to my blog Bob)
UP-TO-THE-MINUTE NEWS
Saxhaug honored for his efforts on affordable housing
International Falls Daily Journal
Posted on 16 Jun 2010 at 11:08am
Maryland mobile park homeowners lobby for law to protect them if land is sold
Washington Post
Posted on 16 Jun 2010 at 9:41am
Ginnie Mae Announces New MBS Program For Manufactured Housing
Mortgageorb.com
Posted on 14 Jun 2010 at 10:55am
SC bill requires 2 smoke detectors in mobile homes
WMBF
Posted on 15 Jun 2010 at 1:02pm
GSEs Could Receive Manufactured Housing Duty – Inside Mortgage Finance
Posted on 11 Jun 2010 at 2:05pm
US Households' Lower Income Could Hurt Housing Demand
Wall Street Journal
Posted on 15 Jun 2010 at 4:28am
Hoist Lifting Solutions Propel New Profit Possibilities for System
EarthTimes.org
Posted on 15 Jun 2010 at 5:02am
Local manager receives corporate award
Ocala (blog)
Posted on 15 Jun 2010 at 11:06am
Senior's housing coming to rapid completion
Keremeos Review
Posted on 15 Jun 2010 at 9:09pm
A Gorgeous Green Modular Home Appears at the World Trade Center
Daily Green
Posted on 16 Jun 2010 at 1:40pm
Williston housing permits may set record
Williston Daily Herald
Posted on 16 Jun 2010 at 10:56am
Housing Starts, Permits Decline in May
NAHB
Posted on 16 Jun 2010 at 5:29am
A Variety of Multifamily Communities Honored as Finalists in NAHB Pillars of …
NAHB
Posted on 15 Jun 2010 at 8:39am
Builder Confidence Declines in June
NAHB
Posted on 15 Jun 2010 at 4:00am
Links to these stories and more at MSMSM.com's New Easier-to-Use Up-to-the Minute News
WHAT'S NEW IN THE BLOGS
In the Masthead, Editor Tony Kovach. In recent weeks we've added podcasts with Erin Patla, Industry Focus Reports with Eric Miller and now we welcome Catherine Frenzel to the team as our new Associate Editor and more insider insights… Put Our Best Word Forward – 24680 – The Family Grows!
Do you sell "Mobile Homes"? Before you answer that you may want to have a look at "The best keyword is not always the most desired term" in Bob Stovall's The Cutting Edge in Online Marketing blog. Then answer that question and take action based on the facts.
"Do you believe in, trust and accept yourself? This is one of the keys to success, peace, happiness and a worthwhile life." Read more about it in "Developing self-belief and persistence" in Tim Conner's Words of Wisdom.
Short on time? In the Inspiration blog, check out this amazing answer to the problem of "No Time."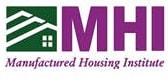 This email sponsored in part by MHI. Now, More than Ever! The reasons for Supporting MHI are crystal clear… Click here to read more.
We've been getting messages and inquiries on issues like these from executives and owners:
Financing
Marketing (not enough customers)
Sales (too many vacant homes or vacant sites)
Management
We also have execs and owners who have privately expressed the desire for private coaching.
For Solutions to issues like these or other industry challenges, please click on the icon below.
http://www.flickr.com/photos/flydime/ / CC BY 2.0
24,680 readers can't be wrong!  @ MHMSM.com!
"We are #1!"
Advertise or Sponsor the Manufactured Housing Industry's largest
and still fastest growing Industry Trade Magazine.
 Over 12,500 messages like this are delivered to Industry pros weekly! 
 Over 3 Thousand Page Views daily.  Get the most for your business to business marketing dollar.  NO ONE DELIVERS MORE FOR YOUR DOLLARS.   Custom packages, classifieds, banner ads and more.
More information on advertising with MHMarketingSalesManagement.com
Back to top
And don't forget Industry new news items are posted as we receive them – no need to wait for print cycles – get your news now. 24/7/365. The best one stop source for factory built housing news.
The most INdustry news and views you can use! Our popular photo gallery, find that an more from our main page at:
www.MHMarketingSalesManagement.com
Thank you for reading and passing these emails and passing them on.
Thank you for making us the largest and still the fastest growing Manufactured Housing INdustry Trade Journal.
Feedback on our articles may be posted online at any time, or emailed to the editor at latonyk@gmail.com
Tony Kovach -
www.MHMarketingSalesManagement.com
Innovation – Information – Inspiration for Industry Professionals.
c/o 2450 Waukegan Rd, Northfield, IL 60093
Office – 847-730-3692
latonyk@gmail.com www.LATonyKovach.com http://www.linkedin.com/in/latonykovach ← New Connections Welcome!
Thank you to all who are forwarding this email to others in your firm and in the industry!
Not on our list yet? Want email at another email address?
Sign up for free Subscribe – Change/Add Email Address