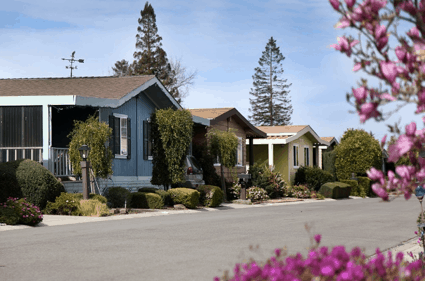 In California, the San Francisco Bay Area is known as a technology hub and a center of activism. In the city of San Jose, the city council made a move last week that could make it known for something else.
According to the San Jose Mercury News, the council voted 10-1 against a staff-recommended "closure" policy that would have weakened resident protections for manufactured housing community closures and have a significant impact on affordable housing in the Silicon Valley.
"We won a big fight," said manufactured home community resident Davyln Jones, who also sits on the city's Housing and Community Development Commission.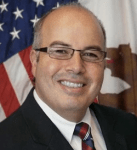 "This says it's not OK to yank the land out from underneath people who spent their life savings purchasing the homes."
Councilman Johnny Khamis, who was the lone dissenting vote, expressed concern that the message being sent could have unintended consequences.
"San Jose is punishing property owners," said Khamis.
"It punished landlords when it passed sweeping renter protections last week."
With the vote, manufactured home community owners who want to close properties, then sell or redevelopment them, must now follow steps outlined in a "conversion policy." This policy includes paying relocation benefits, offering to purchase a home at its current value, and negotiating with the manufactured home community's residents' association.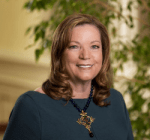 Attorney Margaret Nanda echoed Khamis' comments, and also pointed out another factor.
"San Jose's housing crisis wasn't caused by mobile home park [sic]owners," said Nanda.
"The policy is an erosion of property rights."
Local housing advocates said that the proposed policy was troublesome because it had a loophole – it allowed a property owner to say that they were closing a community, meaning they would allegedly not have to pay as much in relocation benefits or draw as much attention, and then simply sit on the land and redevelop it at a later time. The policy also did not require a community closure to be approved by the city council.
Advocates say that this would provide residents with fewer safeguards.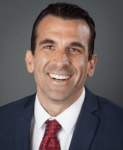 "San Jose is home to nearly 11,000 mobile homes [sic] in 59 parks [sic], the largest number of any city in the state," said San Jose Mayor Sam Liccardo.
"And, they're viewed as one of the last affordable housing options in San Jose."
Mayor Liccardo also recommended the exploration of creating a new land use designation just for manufactured home communities to bolster preservation. Such a designation would allow the city to set specific policies for, and control, how land is converted for other uses.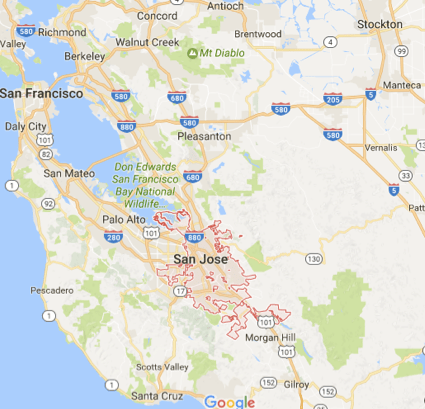 The origins of the actions by the council last week date back to 2015, when the owners of Winchester Ranch Mobile Home Park informed residents they were planning to close to sell the land to a developer to build new apartments and a hotel.
The city blocked Winchester Ranch's closure by adopting an emergency ban, and the community owners sued the city, but later dropped the lawsuit.
MH Industry Perspectives On Like Issues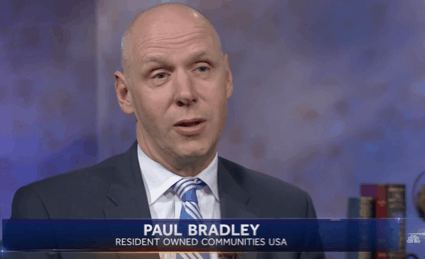 As scenarios like the one in San Jose continue to play out in the U.S. and Canada, the thoughts shared by ROC USA President Paul Bradley are relevant.
"How can we promote homeownership and sell new homes on leased land and at the same time close communities?" Bradley questioned.
"It's like selling tickets to a zoo where 'only 1 in a 100 are eaten by the lions!'"
"One way to address this is to segment true homeownership land lease communities and differentiate it from traditional 'parks' where closure remains a risk, not a certainty but a risk."
For the Georgia Manufactured Housing Association's Jay Hamilton, he sees things differently.
"One of the biggest reasons that a Manufactured Home Community Owner sells his property is that over time property taxes increase four and five-fold.  But the owner can't economically escalate the lot rent quick enough to keep up.  Or the resident could not afford to live there if they did," said Hamilton.
"As communities become surrounded and engulfed by restaurants, Hilton Hotels, stadiums, big box stores, airports, residential and commercial developments – property taxes begin exceeding the total revenue from renting spaces." ##
(Image credits are as shown above, and when provided by third parties, are shared under fair use guidelines.)
Submitted by RC Williams to the Daily Business News for MHProNews.
(Copyright Notice: This and all content on MHProNews and MHLivingNews always have been and are Copyrighted, © 2017 by MHProNews.com a dba of LifeStyle Factory Homes, LLC – All Rights Reserved. No duplication is permitted without specific written permission. Headlines with link-backs are of course ok. A short-quoted clip, with proper attribution and link back to the specific article are also ok – but you must send a notice to iReportMHNewsTips@mhmsm.com of the exact page you've placed/posted such a use, once posted.)