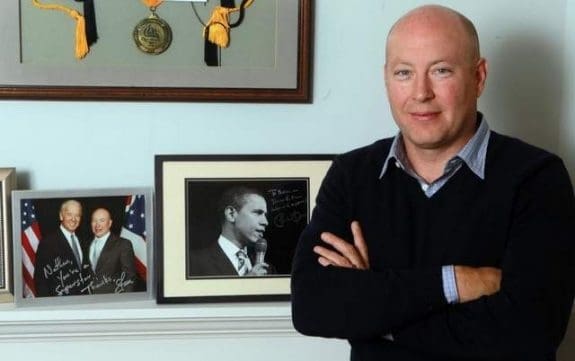 Nathan Smith, 42, has grown from spending his early years in a pre HUD-Code home on a hillside in southeastern Kentucky to being the face of and partner in a company that develops and operates 25 manufactured housing communities (MHCs) in Kentucky, Indiana and Ohio. In a very animated TV commercial, Smith, who is naturally high energy, promotes SSK Communities of Erlanger, KY with a "move in today" message.
According to nky.cincinnati.com, he met businesswoman and philanthropist Alice Burns at Northern Kentucky University when they both served on the Board of Regents, when he was a student representative. They became friendly and she invested in SSK, and says Smith is a natural salesman.
In Democratic circles he is one of Kentucky's most sought after fund raisers. "For the last 10 or 12 years, Nathan has probably been the most energetic and committed political and financial backer of Democrats from Northern Kentucky," KY Attorney General Jack Conway said. KY Auditor Adam Edelen said to nky.cincinnati.com, "The great thing about Nathan is he is respectful by telling you precisely what he thinks but he never tells you what to think. That is a very special kind of characteristic that a lot of people in politics do not have. I think that is at the foundation of why he is so successful." Calling politics a hobby, he says, "It is like the ultimate adult game."
Currently serving as Chairman of the Manufactured Housing Institute (MHI), Smith was also present at the successful Louisville Manufactured Housing Show Jan. 22-24, as MHProNews knows. Howard Walker, vice chairman of Equity LifeStyle Properties, the largest owner of MHCs in North America, compliments Smith on having built a "considerable portfolio" of properties.
Smith will be featured in a video interview on MHProNews that is planned to  go live this weekend.##
(Photo credit: Patrick Reddy/The Enquirer–Smith with inscribed photos from President Barack Obama and Vice-president Joe Biden.