Years ago, a speaker said that without positive and negative polarity, you have no (…electric…) power. The truth is what it is. Some is good, some not good, or even 'negative.' When a commercial airline encounters turbulence, there are a few choices –
change course,

go higher or

descend until it eases up.
Here on the Masthead, based upon feedback from key pros, we think the turbulence we face is due in part to the need to go higher and make some course corrections.
Starting with "Trending Turbulence," we'll move on to other manufactured housing (MH) professional news commentary.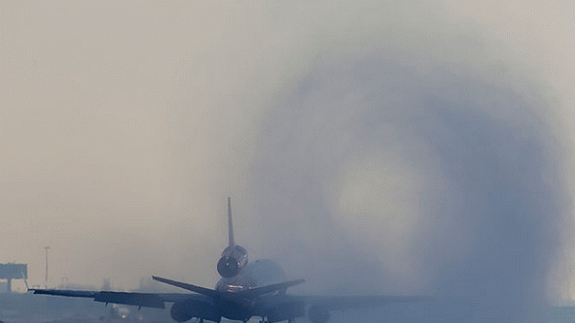 Breaking is the

CFPB's published

comments on MH lending and interest rates –

linked here

– which we've asked experts to sound off on.  Interesting to note that among the CFPB's sources (see footnote 15) was an article from MHProNews….hmmm. We've been saying for some time, the feds are all over our sites. So are investors, more media, not-for-profits and – based up our ever growing numbers – so are more of MHPros and MH Enthusiasts (aficionados) like you.
The

Cavco – Skyline dance is all over the business/market news. Some of this was quite predictable, and expect more such events with suitors for MH firms within the industry seeking to consolidate, even as players from outside the industry eye and calculate their best paths to move in.
The

"Think Google" report on housing trends – including MH!

– in conjunction with others like –

the Senior Tsunami!

– is but the most recent one that ought to reminds us  why manufactured housing pros can and should be bolder and opportunity oriented. Hitting turbulence?

Escape up!
The multi-millions-to-billions buying spree we expect to accelerate should clearly say,

'Manufactured Housing is Quality Affordable Living – and thus the Land of Opportunity for Forward Looking Investors and Professionals.'
The reason pros like you should think 'bigger and more' is because the players in and outside of our industry are planning big moves. They are putting or seeking to place their money in MH. So shouldn't you be thinking and planning for growth too?
More on all of these in the days ahead; my thanks to those who've given us tips, thoughts and talking points for the items shared.
Pressing on now to the 'welcome' message' for our 5th anniversary celebration edition!
The Fifth Anniversary of MHProNews.com!
The MH world is trending up for over 4 years! We've been part of the efforts, reporting, plans and action in support of moving UP from our launch 5 years ago. Keep in mind part of what "makes us different" is that your Masthead scribe has been in the trenches with you in MH, starting in 1981: selling, managing – owning a retail center before selling it at a profit – managing MHCs, working with lenders on remarketing repos, etc.
More recently consulting/web/marketing and sales training besides publishing.
We are as much MH veterans as thousands of you are! Maybe that's why thousands like you vote with your browsers, smartphones, laptops, tablets and desktop browsers daily by joining us here? Thank you!
Lots of great articles below. Don't forget to keep up with our news Daily Business News, Industry in Focus Reports, MHARR, MHI news modules too! In fact, if you haven't toured the site in a while, please go to the home page and click those menus! Remember, another MHProNews face lift – version 3.0 – is coming!

Kindly see for yourself why thousands of articles are accessed here every month. Most of our experts have shared timeless tips, which is why researchers are doing deep dives daily in our ever-growing online archive.
Thank you!
Many thanks for the call, messages and encouraging comments for our 5th anniversary, which we hereby share and point to the those writers and team members who make this possible! Before sharing the October line up, lets dally for a moment about our initial vision and how it has evolved.
From the start, part of our desire was to create a place where the widest possible numbers of experts, MH Pros and thoughtful writers would have an opportunity to sound off. You and I don't have to agree on everything to have you published here. Different perspectives are healthy for understanding and growth.
As to my own commentary, let me be the first to say what some gently said privately. Paraphrasing: Some of your early commentary is okay, some better, but other parts are frankly an embarrassment. I confess, there some things I wrote that I wish we didn't publish! My thanks for your mercy to me on those…
Thanks to wiser Industry souls who pulled me aside and counseled me, we continue to grow and evolve.
We now get routine tips from the trenches to the C-Suites and owners from large players – mid size, "mom and pop" independents to the leasing manager, suppliers or sales people!
Thank you all:
who followed from our launch in mid-October 2009,

those who have shared their talents here by writing,

or doing an interview,

plus of course to our team members, then and now, naturally!
My thanks as well as those thousands who've found us more recently. The input of all are valued and appreciated. If you like what we say (for example, here on the Masthead) more than those early days, look in the mirror! Pat your own back! Input from you, your colleagues, peers and our team here makes that possible.

If you don't like what we say or publish, look in the mirror then too, because industry commentary – on or off the record input – from you and your associates is welcomed!
And Now A Word…
Naturally, we thank our sponsors and more are welcome! For those of you looking to advertise to the largest professional MH audience, a brief plug for the fact that among those who've praised our work are those who've enjoyed good results in promoting on our sites.
We'll talk about our plans soon to help you and others grow the industry even more as we move toward 2015.

With no further adieu, here is the line up for the Featured Articles for an Outstanding October, 2014!
Featured Articles and Reports for Vol. 6, No. 1, 2014
Alphabetically by Category
COMMUNITY MANAGEMENT & FAIR HOUSING (LEGAL)
• Why the "ICE BUCKET CHALLENGE" Wasn't 'Trademarked'
by David Baker, JD
Have you taken the ALS "Ice Bucket Challenge"? If not, you may be one of the few Americans left who wasn't caught up in the remarkably successful fundraising campaign made popular by YouTube videos of prominent celebrities, politicians, philanthropists, everyday folks, and even hand puppets, having a bucket of ice water dumped on their head.
• "Hello, this call is a …"
by Nadeen Green, JD
What? A sales pitch? A political robo-call? Somebody calling to ask you to donate money (again!)? A TDD call?
Say what? A TDD call? What is that?
GENERAL MANUFACTURED HOUSING INDUSTRY TOPICS
• Manufactured Housing Industry – Phoenix Rising!
by Dennis Hill
You don't have to look far for signs that manufactured housing (MH) is continuing the recovery since hitting bottom in 2009. I recall Ron Thomas, Sr. saying that we had to adjust our thinking about the new MH Industry baseline. When you do that, you see plenty of reasons to plan NOW for the best possible start for 2015!
• Quotes from Manufactured Housing Industry Leaders and A Cup of Coffee with… 
by L. A. "Tony" Kovach
Some of the most popular articles we have every month are from our periodic interview with manufactured housing industry leaders. "A Cup of Coffee with…" appeals to some of the biggest names in our industry, but also connects professionals from any sized operation with keen insights that can spell SUCCESS.
• Manufactured Housing Professionals News – MHProNews – 5th Anniversary Celebration, Kudos and Quotable Quotes! 
by Manufactured Housing Industry Leaders
Thousands of manufactured and modular home professionals recall the days of the MH Merchandiser and other now defunct trade magazines; but thousands more have never known any serious industry trade journal other than MHProNews.
• Marty Lavin's Comparison – The Merchandiser Magazine vs. MHProNews
by Marty Lavin, JD
Editor's Note: For those who know Marty Lavin, you know the man has a long, storied and successful career in manufactured housing retail, finance and communities. Marty's commentary has for years often shaken things up, including the way he does things.
 • The Manufactured Housing Institute (MHI) Holds their 78th Annual Meeting 
by MHI Staff
MHI held its 78th Annual Meeting in Scottsdale, Arizona with 143 members and guests in attendance.  The event was on September 14-16th, at the Westin Kierland Resort & Spa, and MHI thanks their sponsors for their support that made the event possible.
 • A Doctoral Dissertation on Manufactured Housing and why it matters to the Industry 
by Lisa Tyler
The doctorate journey is a cycle of processes that is often misunderstood. The designation of "doctoral candidate" signifies the completion of post-graduate coursework and focus on completing the dissertation process.
• News of the New
by Bob Vahsholtz
New fangled news media can befuddle old timers like me, but fresh, crisp and honest? Wow, what's not to like! I'm spending more time on Tony's sites than my retirement schedule calls for … the stuff is hard to resist.
MANAGEMENT
 • Remember – It all started with a Mouse!
by L. A. "Tony" Kovach
"I only hope that we never lose sight of one thing — that it was all started by a mouse." – Walt Disney. Disney's legendary creativity and vision lead him to do things successfully that few before or since could have dreamed possible.
MARKETING
• What does it take to Change Minds?
by L. A. "Tony" Kovach
The headline is a question every manufactured housing (MH) professional worth her or his salt should ask regularly! How does one change a mind? Why is this important?
• Get Business Exposure With Facebook Ads for Cheap
by Joe Karns
facebook adsIf you are like most business owners, you're constantly on the lookout for effective, low-cost ways to get maximum exposure for your business. Whether you are look for more leads, brand recognition, or possibly just more social media followers/fans, this strategy to get business exposure with Facebook should work for you.
• An analysis of Norm Schultz – We need the horsepower of the RV industry 
by L. A. "Tony" Kovach
One of our industry friends sent in the article that follows below, with this single line message above their signature/contact info: "Everyone thinks an image campaign like the GoRVing is a great idea."
• Green Home Marketing is a Challenge
by Steven Lefler
I do not know about you, but I find marketing green homes to be a challenge. The public reads or watches TV shows about these unique homes and would like to see one.
PERSONAL REFLECTIONS, MOTIVATION and INSPIRATION
• The best day of your life
by Tim Connor, CSP
Too often we get stuck in the negatives in life and fail to remember those special days, events or weeks and even years that bring a smile to our face and a warm glow to our heart.
• ZigOn Cheating
by Zig Ziglar
With schools welcoming children back from the summer break, the following message is particularly timely. The good news is that whatever we have learned we can also unlearn . . . . That's important because, unfortunately, many people have learned some things that desperately need unlearning.
 SALES
• An Alternate Approach to The High Cost Of Low Volume Sales, or Why Doing Manufactured Housing Correctly Pays 
by Ron D'Ambra
After reading Tony's article on this subject, I was prompted to recall my retail experience, which would forever change my attitude towards a "retailer," and his or her responsibility to maintain the integrity of our industry.