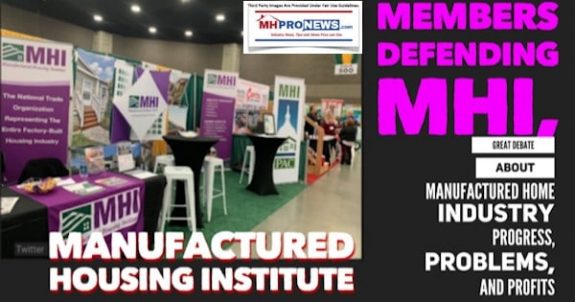 Both of these messages are from the same person. There will be an upcoming report with on-the-record comments from an MHI board member.
The company of the professional quoted below has been a Manufactured Housing Institute (MHI) member for a number of years, and is not a member of the Manufactured Housing Association for Regulatory Reform (MHARR).
The messages were part of a longer thread, and the MHI member was addressing moi – L.A. 'Tony' Kovach, MHProNews' publisher.
"You seem pretty aggressive against MHI?  There must be history there. To me, we need groups like them to move the industry forward.  There have been some huge ups and downs but we seem to be on the rise.  I have never been in the politics of the industry.  Im just glad people out there like MHI care and are willing to spend time trying to make the industry better."
Here's another pull-quote, from a significantly longer, back-and-forth discussion.
"Tony, No worries with offending me.  My company is connected with MHI but they have never put a dollar in my pocket.  Like everything else, I use the resources the industry has and work harder than most people daily which has been my recipe for success." 
 Shocked?  We Agree With Most of What That MHI Member Said
Editorially and logically, we agree with much of the quotes above.
There is history between MHProNews, and the powers that be. We were an MHI member for about 7 years.  We know the association from the inside.  I was elected by peers to be a board member on the MHI Suppliers Division. That's history.
There is a need for effective post-production association leadership. The question isn't is there a need, of course there is.  The question is, has MHI provided that role successfully?  With new home shipments declining nationally and in numerous states, during an affordable housing crisis, isn't the obvious answer – no?
That MHI member said the Arlington, VA based trade group "never put a dollar in my pocket." Yet his firm has paid money, sponsored items, and invested significant time. Closely viewed, everything that member said is an indictment of MHI, not an effective defense.  Hello?  Anyone else see a problem with that admission?
MHI award winner Marty Lavin said last year that MHI does what the big boys want, not what the others want – unless it happens to line up with the big boys desires.


Kevin Clayton said in the video on the report linked here that it would be okay with "Warren" if they lost money for "five years" so long as they grew their moat. They've not lost money, but they are making less money than the ought to be during an affordable housing crisis. So, let me repeat the obvious, there is no way that any investor, advocate, public official, or industry professional can understand manufactured housing since 2003 without understanding Buffett's moat concept, and how that has played out in MHVille.
Odds Are This Has Impacted You For Years
Are you a non-Berkshire Hathaway lender? This troubling trend of apparent MHI failures impacts you.
Are you a non-Berkshire Hathaway producer? This ostensible trend of MHI fumbles impacts you.
Are you a non-Clayton Homes retailer? Then this troubling trend of purported MHI failures impacts you.
Have you sold a manufactured home retail center or manufactured home land-lease community in recent years? This trend has arguably cost you money.  By the way, purported market manipulation – documented here – could be cause for a class-action lawsuit.  Those are often done by plaintiffs' attorneys who work on contingency. If this is you, touch base with us. We've already spoken with such attorneys, they – attorneys – see merit.
Note, there are attorneys who have told MHProNews that MHI could likewise be liable, given certain facts. More on that in another report.
We've navigated the various slings and arrows that the Omaha-Knoxville-Arlington axis, their periodic surrogates like George F. (F?) Allen, Darren Krolewski, and their allies have run interference for MHI, and company when the pattern is ever more apparent.
It was about 5 years ago that this writer wrote an article The High Cost of Low Volume Sales. Within weeks, U.S. Bank exited manufactured home lending.  They were not alone.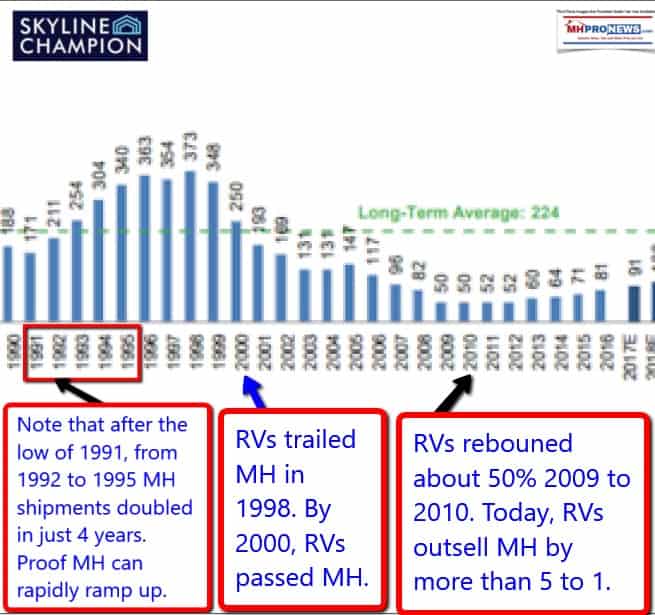 Low volumes of new manufactured home sales is costly. The causes of low volumes of sales are many.
https://www.manufacturedhomepronews.com/arrested-triple-homicide-arson-of-mobile-home-crime-and-affordable-manufactured-housing-resistance/
The report linked above explains just part of the issue that faces manufactured housing that is arguably not been addressed by MHI, or their puppet masters in the Omaha and Knoxville metros. The article below is another problematic trend that MHI et al are failing the industry on.
https://www.manufacturedhomepronews.com/rent-control-mh-politicians-are-carpet-bombing-our-state-with-regulations-that-will-deliberately-destabilize-the-housing-market-and-leave-it-obliterated/
That's enough for today, other than this.
We're calling on industry independents to meet at Tunica to start the process of organizing a new post-production trade group.  It's our aim to bring it to birth, not to operate it. MHARR is focused on production advocacy and include lending (DTS) issues too, NAMHCO is focused on communities. Who is speaking for the rest of the industry's independents?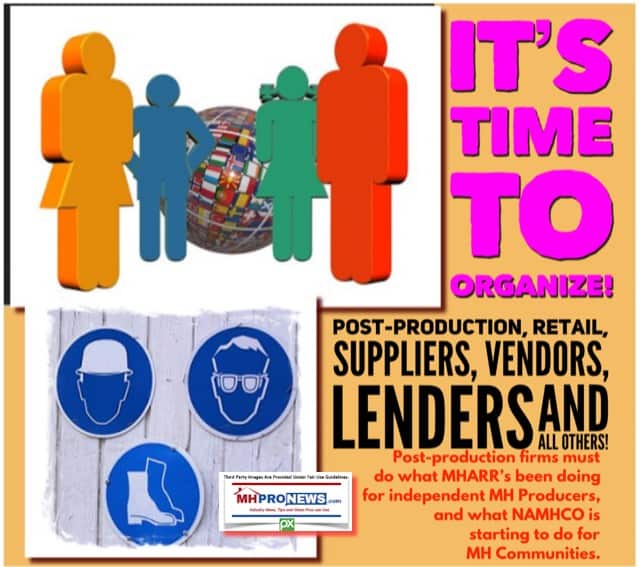 The trend line is what it is.  This is your klaxon. Grab your favorite energy drink, and let's get to it, shall we?  The future of independents in manufactured housing is on the line. "We Provide, You Decide." © ## ## (News, commentary, and analysis.)
(See Related Reports, further below. Text/image boxes often are hot-linked to other reports that can be access by clicking on them. Third-party images and content are provided under fair use guidelines.)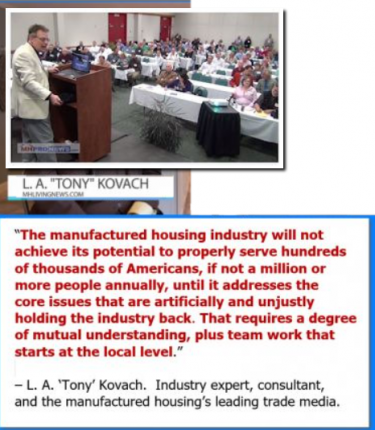 By L.A. "Tony" Kovach – for MHProNews.com.
Tony is the multiple award-winning managing member of LifeStyle Factory Homes, LLC, the parent company to MHProNews, and MHLivingNews.com.
Office 863-213-4090 |Connect on LinkedIn:
http://www.linkedin.com/in/latonykovach
Sign Up Today!
Click here to sign up in 5 seconds for the manufactured home industry's leading – and still growing –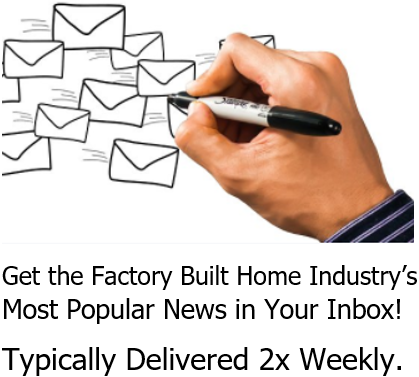 emailed headline news updates.
Related References:
The text/image boxes below are linked to other reports, which an be accessed by clicking on them.
https://www.manufacturedhomepronews.com/manufactured-housings-top-10-march-2019/
Former Manufactured Housing Institute President, Manufactured Home Owners, Urban Institute, and You
Conquest Capitalism – Thoughts of Chairman Warren Buffett – Billionaires Campaign to Control Trillion Dollar Affordable Housing Market
Bridging Gap$, Affordable Housing Solution Yields Higher Pay, More Wealth, But Corrupt, Rigged Billionaire's Moat is Barrier
Manufactured Housing Institute's Three Stooges? SECO 'Leaders' George F. Allen, Spencer Roane, Tom Lackey and 'Rent to Own' Scams?
HUD Code Manufactured Home Production Decline Persists – Time For Action Not Excuses