NBC's Today Show aired a report this morning of an IBHS Research Center wind test done in a South Carolina facility on manufactured homes; one showing a properly installed carport and the other view was of an improperly installed carport. There was also an Insurance Institute for Business and Home Safety (IBHS) test performed on two site built houses, one built to IBHS Fortified House standards, the other one, not.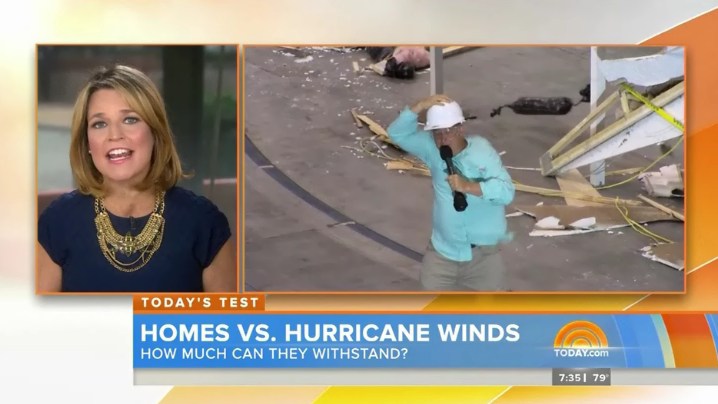 NBC's Kerry Sanders, right, was on site for this report.
At first glance, it might seem that the manufactured home's roof failed, but as NBC's Kerry Sanders pointed out, the failure was the direct result of the flawed carport installation. The photos below, with credits to NBC's broadcast of 7.23.2014, demonstrate the 'right and wrong' way to do a carport installation.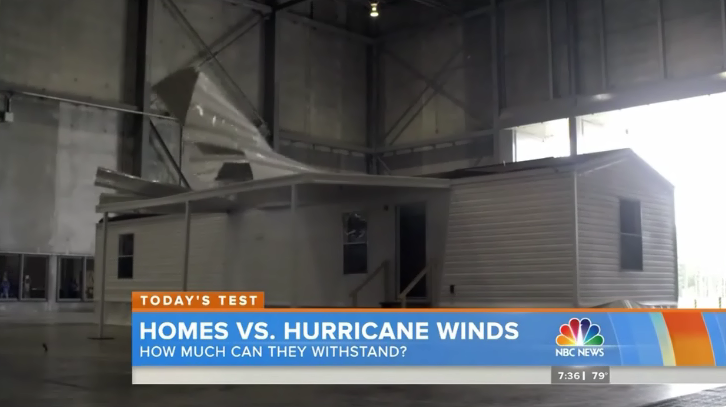 In slow motion, the carport roof gives way and then created a gap
that allowed the wind to get under the manufactured homes roof.
Julie Rochman, IBHS CEO explained the significance of the test, while Dr Tim Reinhold – Chief Engineer at IBHS, explained the differences in the style of the two carport installations.
This second still shows the carport ripping over the MH roof,
creating a gap and opening the home's roof up.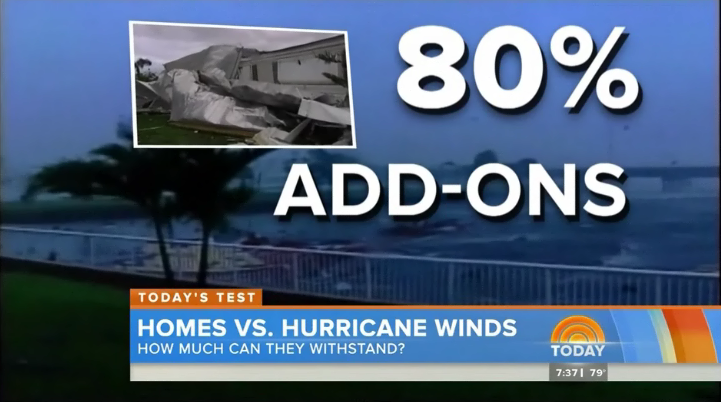 80% of the serious damaged done in a hurricane study on MHs were due to add-ons,
like a carport, rather than structural failure.
The NBC News report's insights dovetails nicely with the first video posted on the page linked below…
http://manufacturedhomelivingnews.com/dramatic-video-of-a-manufactured-home-hit-by-a-tornado-and-high-winds/
…which also shows a site built house leveled in well under 30 seconds (my watch made it look like about 8 seconds), which was caught by a video camera in Iowa.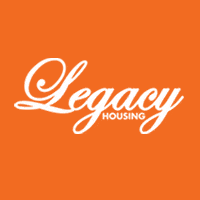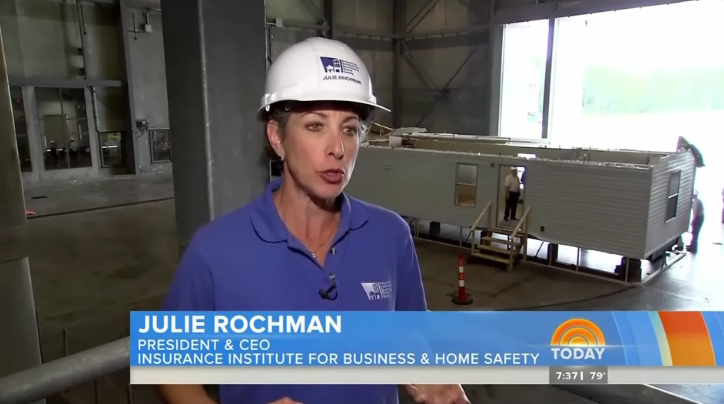 Julie Rochman, President and CEO of IBHS.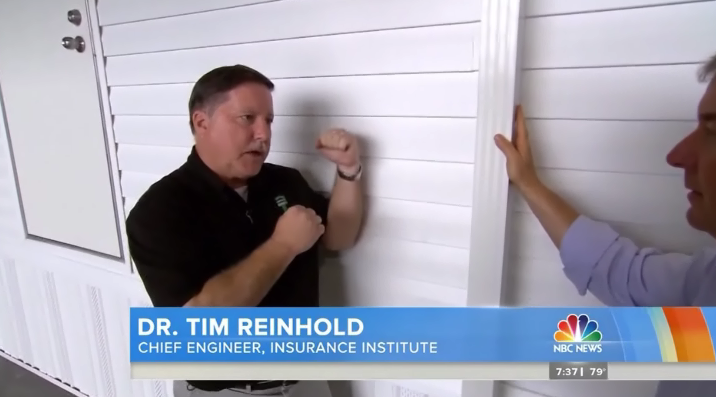 Chief Engineer, Dr. Tim Reinhold, was on site for the test and explained to NBC's Kerry Sanders
some technical points that allow for the proper installation of a carport to a MH.
Sanders stated during the news report that some 80% of the manufactured homes seriously damaged in a hurricane were caused by improperly attached structures, such as a carport. This is a wake-up call for all who sell and install manufactured homes with a carport or porch cover, etc.. Better get it done right, or as Sander's said, "It's a case of Pay now or pay (more) later."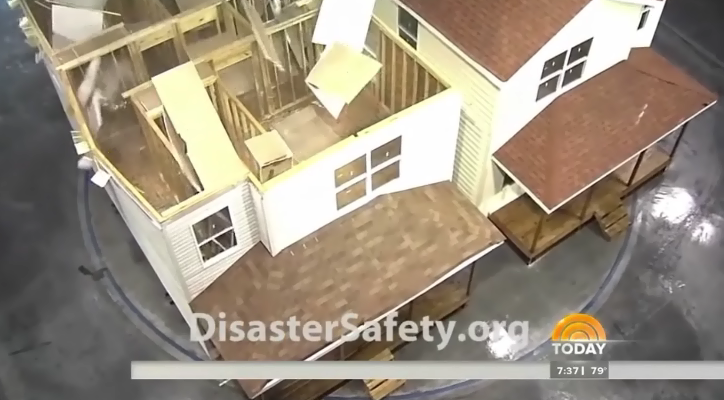 Similar winds ripped the roof off a conventional house (left),
while the Fortified House design sustained the high winds impact with only minor issues.
We know first hand from years of working with consumers and coaching MHCs and MHRetailers that one of the single biggest 'fear factors' prospective manufactured home buyers have is due to the false impression manufactured homes fail during a tornado or hurricane.
Yet in 2004, the year 4 tornadoes hit FL, of the some 1600 manufactured homes that where hit which were built to Wind Zone III and the new FL installations standards, all survived. That occurred in the same year when over 50 billion in damage was done to commercial and other residential property, including older pre-HUD Code mobile homes or manufactured homes built to pre-Wind Zone III standards.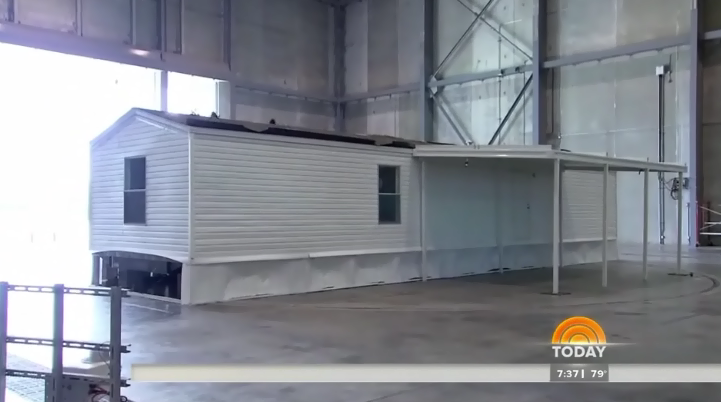 Properly installed manufactured home and carport resulted in only minor damage.
Overall, the IBHS test showed that a manufactured home that is properly installed and has no improper attachments to it perform as well or better than a conventional house in high winds. This report deserves a serious MH Industry commitment to making this into a high quality video that summarizes the facts and presents related ones, like the wind test showcased on MHLivingNews.com, linked above.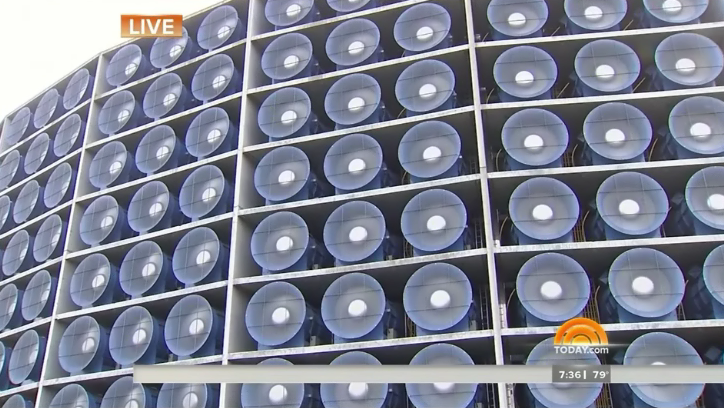 This is how the winds for the test
were produced, over 100 fans configured
to simulate hurricane winds of up to 125 MPH.
American Modern Insurance and MHI both deserve credit for being engaged in this effort, and IBHS deserves it too for doing what certainly seems to be fair and balanced testing.
More details on this test are found at this link:
http://manufacturedhomelivingnews.com/nbcs-today-show-to-feature-wind-tests-with-a-manufactured-home/
The lessons from this are many, and the potential for this at improving the MH image with the MH owners, consumers, media and public officials are strong.
Visit NBCNews.com for breaking news, world news, and news about the economy
Let's make sure that this is a test that is followed up! We plan to reach out to IBHS for more details, watch for updates here on MHProNews.com and on MHLivingNews.com. ##
(Photo credits are stills from the video by NBC News' Today Show.)
L. A. 'Tony' Kovach ManufacturedHomeLivingNews.com | MHProNews.com | Business and Public Marketing & Ads: B2B | B2C Websites, Contract Marketing & Sales Training, Consulting, Speaking: MHC-MD.com | LATonyKovach.com | Office 863-213-4090 Connect on LinkedIN: http://www.linkedin.com/in/latonykovach