In business and all other aspects of life, honest words and good deeds matter. The Ten Commandments include prohibitions not to lie, steal or cheat. In Acts, the Apostle Peter dramatically shows believers that reality as they witness a man and his wife die, one by one – for the error of deliberately misleading and deceiving.
So what does hell hold for the unrepentant politician who does these things?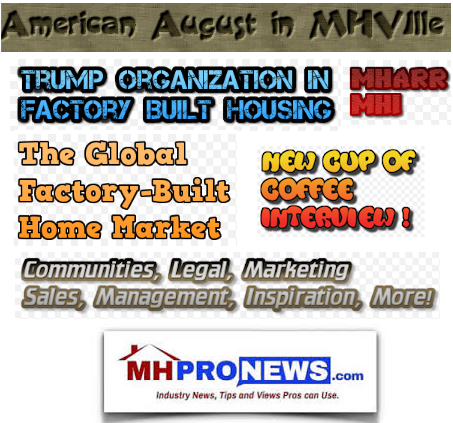 There are honest mistakes, a slip of the tongue, poor choices of words, political fly-paper traps – and then there's deliberate falsehoods and deception. As part of our American August in MHVille line up, my bride Soheyla uses words, thought-provoking images, satire and videos that take apart Hillary Clinton's candidacy. A European university educated woman shares why Hill and Bill should not go back to the White House.

I'm biased, but I think it's well done. You look, and tell me, please. "We Provide, You Decide." ©. As always, other thoughtful viewpoints are welcome.
Her already read-hot thought piece is linked below, along with over 20 more new featured articles. You'll see why heavy readership by your peers and MH Enthusiasts set a NEW RECORD in July – per Webalizer – and that pace has already spilled over into August. Thank you!
Those reads Include a new Cup of Coffee with… a seasoned yet rising star at a historic MH operation. See that interview below.
We unveil the fact that the Trump family organization is in the factory-built housing business. Can you imagine what that could mean for our industry?! To quote the father of the potential first family, "That could be HUGE!" Two articles on that are linked below that you won't find anywhere else in the MHIndustryNewsLand.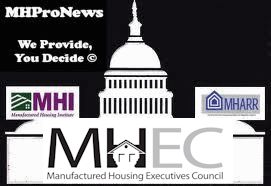 We have info and articles from MHARR and MHI. Be sure to check 'em out.
We have an article by a new expert writer to MHProNews on an interesting wrinkle in Dodd-Frank.
Matthew Silver shares his skills as he unpacks a Seeking Alpha report on investing in MH Communities (MHCs). In another article, Matthew also spotlights an honor received by Chris Nicely, CEO of Next Step Network.
MHRE shares facts and figures on two new properties, one an MHC another for RVs. See links below.
DataComp shares a new MHCommunities report.  MH Community pros and investors may find it timely.
Scott Roberts of Roberts Resorts shares insights on zoning for news MHCs, in connection with a hot report found here. You'll find Scott's comments linked below.
We have a new-to-you inspirational article by Zig Ziglar (thanks to his editor generously sharing with us!).
We have a thought provoker by Tim Connor; we're glad he's doing better, but not yet out-of-the-woods.  Savor his column…
You'll find legal and Fair Housing focused articles, business to business, business to consumer articles by Soheyla and myself, and some political commentary from moi on why free enterprise matters, and why socialism always fails.  Let's understand and defend our free enterprise system and the American Republic.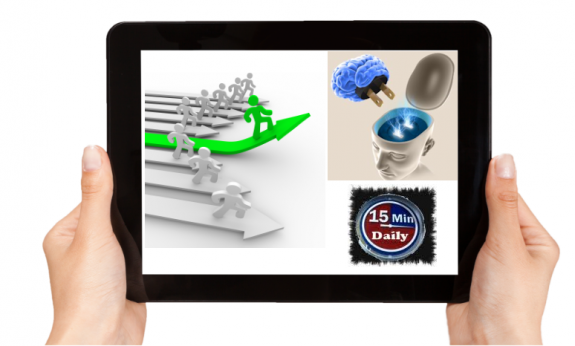 All that and more are linked below.
My thanks to the growing number on LinkedIn who took the time to share kind words on the 7th anniversary since we began the plans and work that became MHProNews.
That said, we launched Volume 1, issue 1 in mid-October 2009.  So it took about 2 months to plan, organize, build and launch what became the MHProNews.com website. The start of our 8th year in publishing will be in October, and we hope to have some fireworks for you and the entire MH factory built housing industry then.
With no further adieu, let's dive into the featured articles and reports for August 2016 – at the single hottest place in all of MH News, Tips and View You Can Use ©.
FEATURED ARTICLES AND REPORTS – AUGUST 2016 VOL. 7 NO. 11
2016 JLT Market Reports Now Available for Major Markets in Colorado, Delaware, New Jersey and Louisiana
by Darren Krolewski

Datacomp, publisher of JLT Market Reports, is pleased to announce that our comprehensive manufactured home community rent and occupancy reports are now available for major markets in Colorado, Delaware, New Jersey and Louisiana:
[su_divider top="no" size="2″]
A Cup of Coffee with…Bob Bender, The Commodore Corporation

1) Who, What and Where: (Your name and your formal title at Commodore Homes and where your company is based).
[su_divider top="no" size="2″]
2016 Manufactured Housing Legal Update – McGlinchey Stafford – Where Business & Law Intersect
by L. A. 'Tony' Kovach

They've been listed as "SuperLawyers."
[su_divider top="no" size="2″]
TSA Portfolio | 889 Sites | Michigan
by Christopher Nortley

MHRE Inc. is pleased to present the TSA MHC Portfolio, consisting of 3 communities in the following locations: Creekside Estates – Wyoming MI, Camelot Manor – Mt. Morris MI, and Saginaw Community Villas – Saginaw MI.
[su_divider top="no" size="2″]
The Fix, Cons, Racism, Media, RINOs, Democrats, Clintons vs. Donald Trump

by Soheyla Kovach
Liars lie and deceivers deceive. Con-artists and spin-artist political hacks have much in common.
[su_divider top="no" size="2″]
DOE Public Meeting On MH Energy Rule Further Exposes Multiple Fallacies
by Mark Weiss

The U.S. Department of Energy (DOE), as announced in the June 17, 2016 Federal Register publication of its proposed rule for manufactured housing energy standards, held a public meeting regarding that rule at DOE headquarters in Washington, D.C. on July 13, 2016.
[su_divider top="no" size="2″]
Getting Zoning Approvals for New Manufactured Home Communities
by Scott Roberts

Tony, I am not sure if you or the industry are going to like what I have to say.
[su_divider top="no" size="2″]
When MHI Does It Right, We Showcase That Too – Fair Housing
by L. A. 'Tony' Kovach

There are a few voices – notably those supporting very specific missteps by MHI staffers that harm the industry – that have advanced a theory that MHProNews has turned against the Manufactured Housing Institute (MHI).
[su_divider top="no" size="2″]
EPA Set To Publish Final Composite Wood Formaldehyde Rule
by Mark Weiss

As expected (see, June 13, 2016 MHARR Memorandum on publication of the "Spring 2016 Federal Semi-Annual Regulatory Agenda"), the U.S. Environmental Protection Agency (EPA), in a News Release issued on July 28, 2016,
[su_divider top="no" size="2″]
What you must know about Dodd-Frank Construction Loan Documentation Collection & Retention
by Maria DeAngelis-Vesey

Dodd-Frank has 141 separate guidelines that refer to or pertain to the Manufactured Home (MH) and the Modular Housing (Factory-Built Homes) Industry.
[su_divider top="no" size="2″]
You don't solve a problem without recognizing the truth
by L. A. 'Tony' Kovach

The following is a thought provoking quote, "You don't solve a problem without recognizing the truth." – Sean Hannity.
[su_divider top="no" size="2″]
Building Integration Photo Voltaic (BIPV) in HUD Code Manufactured Housing
by Steven Lefler

The media has many articles on the scarcity of affordable housing in California. Many apartments have minimum vacancy and exorbitant rents.
[su_divider top="no" size="2″]
Ultimately Big Government Socialism Always Fails
by L. A. 'Tony' Kovach

Until we get down to the root issues, we'll keep hitting the same brick walls. Let's consider the following facts. Cuba's socialist economy is stuck in the past, impoverished by their system.
[su_divider top="no" size="2″]
Wild Frontier RV Park | 106 Sites | Ocala, Florida
 by Christopher Nortley

Wild Frontier is a 4-star RV Community located in Ocala, Florida.
[su_divider top="no" size="2″]
Revolution Homes – 1.1 Million Global PreFabs?! – Trump's Are In Factory Built Housing
by L. A. 'Tony' Kovach

A couple of years ago, faithful readers may recall that MHProNews ran an article about the possibility that the Trump organization was in or getting into the factory built housing industry.
[su_divider top="no" size="2″]
NeighborWorks Achieving Excellence Program Teaches Leadership
by Matthew J Silver

Chris Nicely, CEO of Next Step Network, a nonprofit supporter of affordable housing based in Louisville, KY, is one of 50 national leaders to have been chosen to participate in NeighborWorks Achieving Excellence Program, conducted at the Kennedy School of Government at Harvard university.
[su_divider top="no" size="2″]
No Washington Insiders in a Trump Administration, says Eric Trump
by L. A. 'Tony' Kovach

The Hill and Newsmax are among those media operations who are reporting to MHProNews that presidential candidate Donald Trump's son, Eric Trump is saying: A Trump administration won't have a cabinet stacked with "Washington insiders."
[su_divider top="no" size="2″]
Investing in Manufactured Home Communities – Negative Perceptions, but the Industry Grows, says SeekingAlpha
by Matthew Silver

The glitz and glamor that attach to an ownership interest in businesses such as hotels, a race track or a small chain of upscale restaurants suddenly tarnishes for some when the investment being considered is manufactured home communities (MHCs).
[su_divider top="no" size="2″]
The NFIB Healthcare Playbook
by L. A. 'Tony' Kovach

The National Federation of Independent Businesses (NFIB) is perhaps the largest and best known trade association for the independent business person.
[su_divider top="no" size="2″]
Being the Best is an Advantage and MH Synergy
by Soheyla Kovach

Being the best at something matters.
[su_divider top="no" size="2″]
Loneliness
by Tim Connor, CSP

There is a significant difference between being lonely and being alone.
[su_divider top="no" size="2″]
ZigOn Teaching By Example
by Zig Ziglar

This little poem crossed my desk recently and it exposed a great truth: